Nest Cam IQ heads outside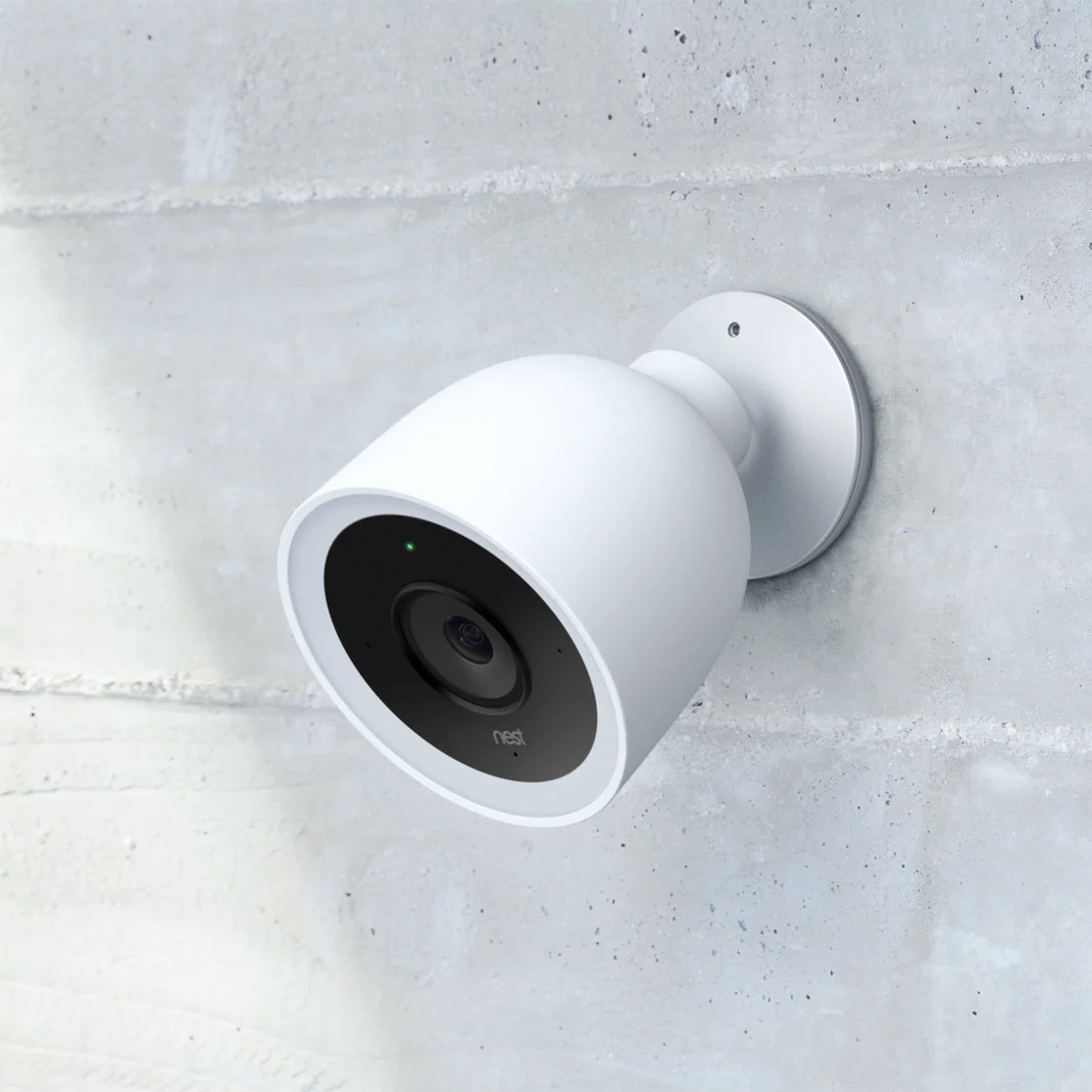 Nest Cam IQ brought state-of-the-art smarts to indoor security cameras. And now, we're bringing that same intelligence outdoors with the Nest Cam IQ outdoor security camera.
Like its indoor cousin, Nest Cam IQ outdoor can tell a person from a thing and send an alert if someone's there. So you won't worry needlessly about a swaying pine tree in the front yard or a petunia on your porch. And with Nest Aware, a subscription service that adds intelligence and video storage, Nest Cam IQ outdoor can recognize a familiar face and even help you spot strangers.1
It's tough enough to stand up to rain, snow and wind with heavy-duty weatherproofing. And the power cable is hidden, so it's tamper-resistant and secure on the side of your house.
And just like the indoor version, Nest Cam IQ includes Supersight. With its 4K digital sensor, HDR and 1080p HD video, Supersight lets you zoom in up to 12x and get an enhanced view of a specific area, like your driveway. It can also automatically zoom in and follow a person walking across your yard. And show you a close-up tracking shot with a wide 130° view.
Bark! Who goes there?
If Nest Cam IQ detects a dog barking or a person talking, it can send you an alert.2 Then you can check the Nest app to see and hear what's happening out there. If someone's hanging around, ask what they want or tell them to leave. HD Talk and Listen uses Nest Cam IQ's speaker, a three-microphone system, noise suppression, and echo cancellation to make sure the conversation is clear and seamless.
Your first line of defense.
Intruders don't ever want to be seen on camera. So when they spot Nest Cam IQ at your door, it can scare them off. If they even try to break in, you can send a video clip to the police – that helps catch them quicker.2
So, it's bad news for bad guys. Nest Cam IQ outdoor, the Nest Hello video doorbell and the Nest Secure alarm system, will help keep your home secure, from the front door to the backyard and everywhere in between.
---
1 Video streaming, video recording and mobile notifications require working internet and Wi-Fi. Familiar face alerts are not available on cameras used in Illinois.
2 Requires a Nest Aware subscription (sold separately).