Google News Showcase is launching in Czechia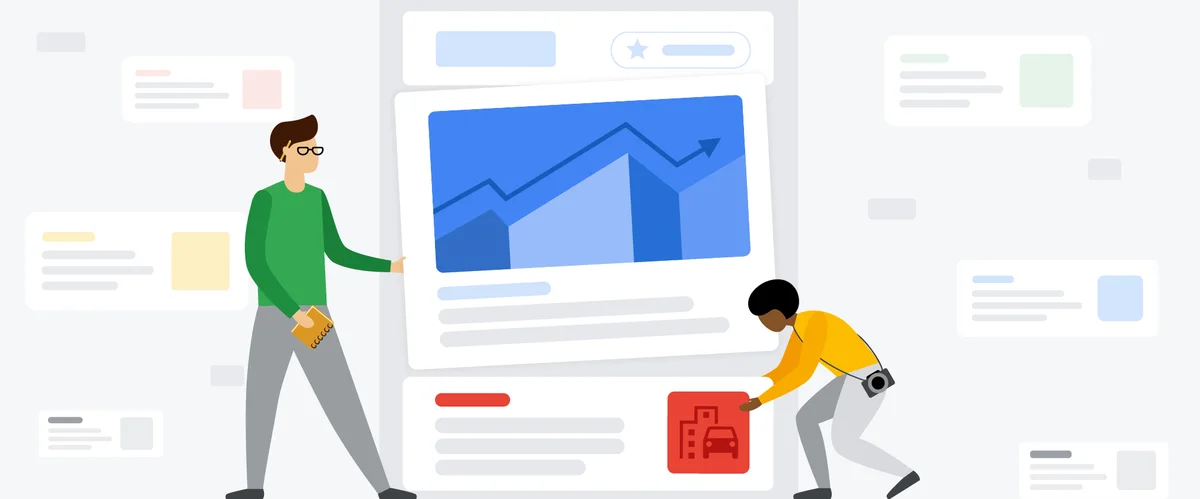 Update December 12, 2022: Unfortunately, the Amendment to the Copyright Act in Czechia makes it untenable for us to continue to provide our News Showcase product in the country. The product is no longer available in Czechia. Learn more on the Google Czechia blog.
---
Google News Showcase, our new product and licensing program backed by our recent $1 billion global investment in news, will begin rolling out with Czech publishers starting today. 
Czechia is the first Central and Eastern European country to launch News Showcase, and this new online experience will pay particular attention to the needs of readers who are looking for news that matters to them and their community. The publishers who are taking part at this stage include Echo Media, Economia, Forum 24, Internet Info and N media and their publications Aktuálně, Deník N, Echo24, Euro, Finance, FORUM 24, iHNed, Lupa, Měšec, Podnikatel and Respekt. These agreements take into account the rights outlined in Article 15 of the European Copyright Directive for specific online uses of press publications, which do not apply to hyperlinks and very short excerpts. 
More than 600 news publications globally have now signed deals for News Showcase in more than a dozen countries, including Australia, Germany, Brazil, Canada, France, Japan, the U.K. and Argentina, with discussions underway in a number of other countries. More than 90% of the publications signed up around the world represent local, regional or community news. 
"Economia has always been a pioneer in promoting paid digital content," says Zuzana Řezníčková, the chairman of the board of directors of Economia, one of the leading economic news outlets in the Czech Republic. "The News Showcase product provides a good opportunity for this and Economia is happy to be among the first ones to check how it'll work in the Czech market. The principles behind Google News Showcase present for us the right and fair way to distribute digital content." 
With News Showcase panels, news organizations can curate their content in a number of different ways to help readers get more context about a story and direct them to the full articles on the publishers' websites. This drives valuable traffic to those websites, enabling them to grow their audiences and deepen their relationships with readers. 
"We believe that Google News Showcase will allow us to present the quality news content of Deník N to a large audience in an innovative and attractive way," says Ján Simkanič, publisher of Deník N, the Czech independent daily newspaper. "And we hope that many visitors will become our subscribers, for whom trusted content is an important value."
An example of how News Showcase story panels will look with some of our publishing partners in Czechia. 
News Showcase content from our publisher partners will automatically start to appear in panels in Google News and on Discover from today. As part of our licensing agreements with publishers, we're also paying participating publishers to give readers access to a limited amount of paywalled content. This feature gives readers the opportunity to read more of a publisher's content than they would otherwise have access to, while enabling publishers to encourage readers to become a subscriber.
"The FORUM 24 online daily was created after the ownership structure of Czech media landscape changed. Freedom of speech is a key topic for us," says Pavel Šafr, Editor-in-Chief of FORUM 24. "That's why we are very pleased to work with Google, not only because of its unique position on the world stage, but also because we believe that our content will be now found by new readers."
An example of New Showcase panel layouts from our publishing partners in Czechia. 
"We appreciate that Google started working with Czech publishers in preparing, producing and, above all, distributing quality content, similar to what they did in Germany," says Dalibor Balšínek, founder and editor-in-chief of Echo24, a Czech national news website that has focused on opinion journalism since 2014. "It is an expression of responsibility, recognizing that quality content comes at a cost and at the same time it is a step towards publishers becoming Google's partners at the media market. And I am glad that Echo can work with Google on this project."
Since 2015, Google has invested 1.5 million euros in Czech journalism projects through innovation funding. CTK, the country's biggest local newswire, used the funding to develop a solution to eliminate tedious administrative tasks, improve accuracy of their news production and performance of their website content. And in 2020, with the spread of the COVID-19 pandemic, the Google News Initiative offered financial support to a number of Czech newsrooms through its Global Emergency Fund for Local Journalism. 
News Showcase is just the latest investment in our ongoing commitment to support journalism around the world. Through both our services and direct funding of news organisations, Google is one of the world's biggest financial supporters of news. 
Google is committed to providing access to information, supporting the open web and playing a meaningful role in supporting the news ecosystem in Czechia and globally.