Hey Google, what's the news?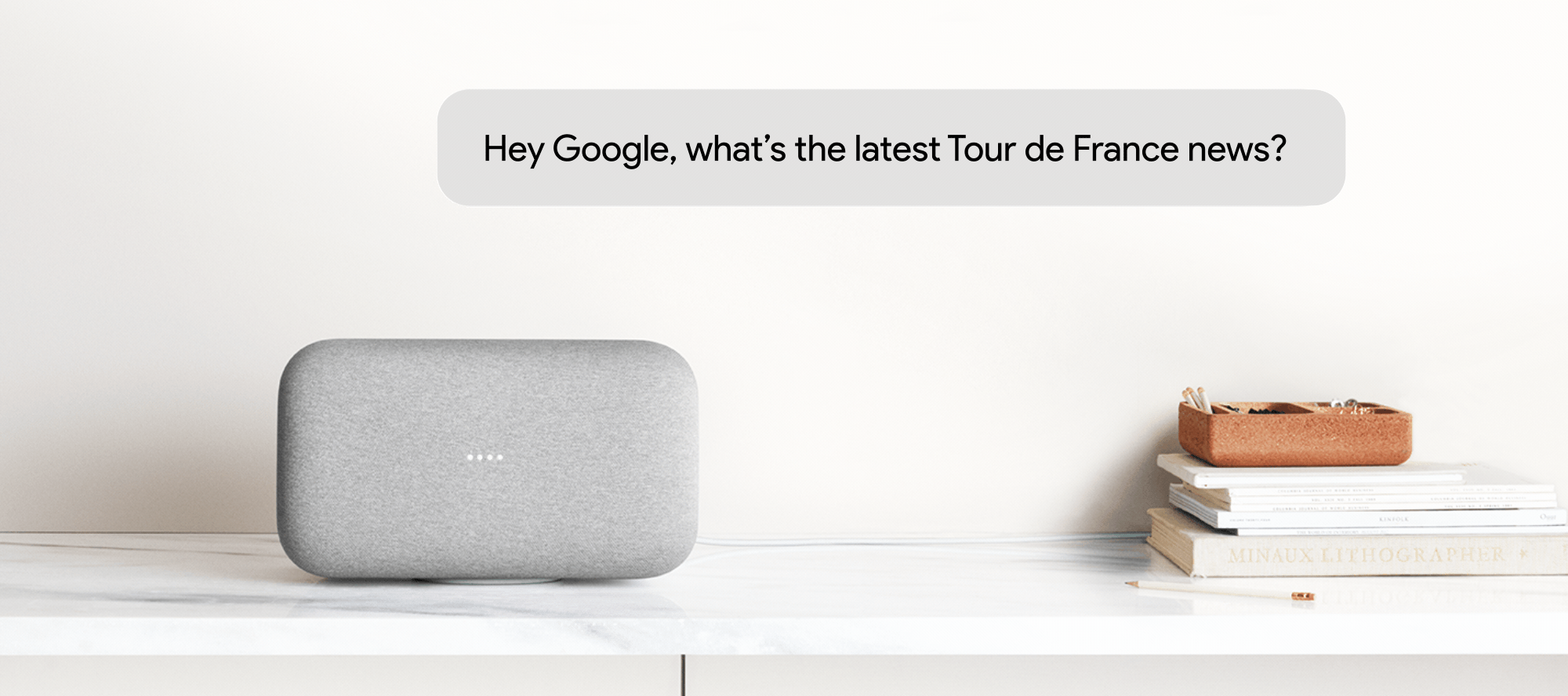 Back at Google I/O, we launched the new Google News to help you keep up with the news that matters to you. Since then, millions of you have turned to Google News to follow the big stories of the day, subscribe to your favorite local and national publishers, and dig into topics and people you care about.
But there are moments in the day when you want to catch up on the news while your eyes or hands are busy. Maybe you're listening to a podcast as you walk to work or catching up on what's happening while driving to pick up the kids. We are beginning to bring the best of Google News to devices with the Google Assistant so that you can stay up to date wherever you are.
Last week, in the U.S., Lenovo launched the first of many Smart Displays with the Google Assistant. Smart Displays help you get more done with a glanceable touch screen and offer video or audio news briefings to catch you up on headlines, sports, politics, and more. You can choose your preferred news sources from hundreds of national and local broadcasters including CNBC, CNN, Cheddar and more. Just ask, "Hey Google, what's the news?"
When you want to go deeper or learn more about a specific topic, ask the Assistant: "What's the news on the women's national soccer team?" or "What's the latest on NASA?" The Google Assistant will find relevant videos from YouTube to play on your Smart Display, and on Assistant speakers like Google Home, it will read out excerpts from news articles from a growing list of publishers.
And whether you're at home or on the go, the Assistant is there to help you stay informed. All these features are available today on Android phones and will soon be coming to Android Auto and Assistant-enabled headphones (including Google Pixel Buds).

Right now, these updates are coming to devices with the Google Assistant in the U.S. We plan to learn from the U.S. launches and then expand further, so stay tuned for more as we grow the news on the Google Assistant community globally.