How local news in Argentina is using News Showcase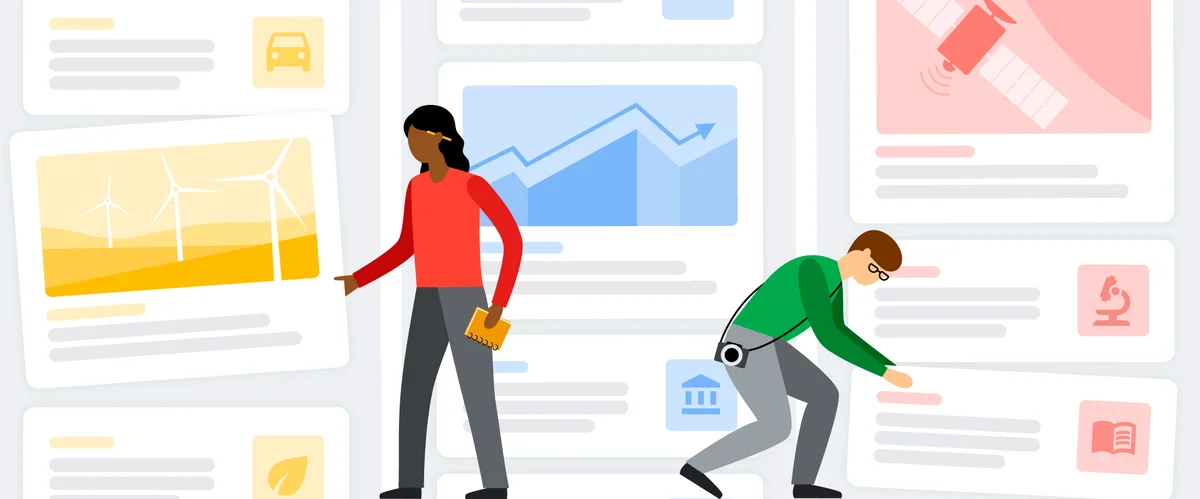 Editor's note: This is the first in a series we're doing featuring local publishers using Google News Showcase. Thanks to the three Argentinian publishers who shared their thoughts and insight on the impact that News Showcase is providing for their coverage. In the coming months we'll have more from local News Showcase news partners around the globe. 
ADIRA, The Asociación de Diarios del Interior de la República Argentina, is a regional press association that brings together newspaper publishers throughout Argentina. Many of our partner publications have worked with Google over the years, through Google News Initiative, trainings and now nearly 50 of them are a part of Google News Showcase. Google's efforts have been important in helping our journalism reach and develop stronger relationships with readers and diversify our revenue.
The transition from print to digital for newspapers outside the metropolitan area of Buenos Aires is slow and difficult, where smaller papers can't generally afford to hire the necessary tech professionals to make digital changes needed to reach readers. But it has been easy for smaller publications to use News Showcase, helping them reach new audiences. 
News Showcase, alongside Google's other product efforts and programming from the Google News Initiative, has great potential to grow and deepen reader relationships for newsrooms in Argentina through new ways to highlight stories, greater control over showcasing our brand and additional tools for paywalled content.
Here is how three local ADIRA publications — El Litoral, La Opinión de Rafaela and La Gaceta — are using News Showcase to expand their digital strategies and build relationships with readers. 
El Litoral
Magalí Suarez, Content Coordinator at El Litoral, Santa Fe, Argentina
Founded in 1918, El Litoral is a regional newspaper in Santa Fe, Argentina, producing several supplements, specialized magazines, a second provincial newspaper, a TV channel and more. 
News Showcase came at a critical time for all media, especially for those of us who are strongly betting on digital growth. Even in the middle of an unprecedented health and economic crisis, we've continued to produce quality content for our readers. News Showcase allows us to "package" our journalists' content, provide context to the information and offer readers more tools so they can inform themselves around stories responsibly. 
Overall News Showcase has allowed us to improve engagement by including related news, create panels that better position our stories/content for our target audience, highlight the journalism that distinguishes us from other news organizations and give our readers a way to get information and context in an easy, organized way.
We think News Showcase has helped us to solve complex challenges such as how to better engage with readers in a crowded news environment. This is a very good start in laying the foundations for sustainability in the future. 
An example of how News Showcase panels look for El Litoral in Argentina. 
La Opinión
Nestor Fenoglio, Newsroom manager, Rafaela, Argentina
At La Opinión we work to cover the stories that the people of Rafaela, a city of 100,000 people in Argentina, rely on. We're constantly striving to find ways to bring our storytelling closer to readers alongside developing new strategies to relay what is relevant to our region. At the same time, we also want to find ways to bring our work from smaller communities closer to larger audiences in the cities.
Having financial support with programs like Google News Showcase allows us to continue betting on newsroom structures that guarantee quality journalism, the kind of journalism our town deserves.
We are continuing to test out the product to find new ways to highlight our content and offer additional context to readers. So far, the content that has worked best has in general been related to the COVID-19 pandemic: news about restrictions, the evolution of the virus, life stories of people impacted by it and how the pandemic evolved in different parts of the country.
La Gaceta 
Daniel Dessein, President of La Gaceta.
La Gaceta is a leading journalistic company in the North of Argentina that publishes a regional newspaper with the largest circulation in the country, is involved in television production, and runs an online edition with four million unique monthly users and more than 20,000 digital subscribers.
The News Showcase feature called extended access lets our readers read select paywalled content, opening the way for us to give our thoughtful and in-depth journalism a greater audience than it might have had and hopefully turn them into eventual subscribers. This feature has substantially reduced user friction to access these kinds of stories in La Gaceta, and significantly increased the daily number of new readers who have signed in. This has helped diversify our revenue and provided access to potential new subscribers we didn't have before.
An example of how extended access looks on a News Showcase panel by La Gaceta in Argentina.  
A reader survey we carried out provided positive feedback about News Showcase. The majority of people told us they like having a flexible, well-selected menu of news stories, with the necessary context to decide which they want to read. And overall, the content that worked best for us was related to the pandemic, but sports articles have also performed well in the last month. We look forward to continuing to use and test the product.