Making Google News work on every phone, everywhere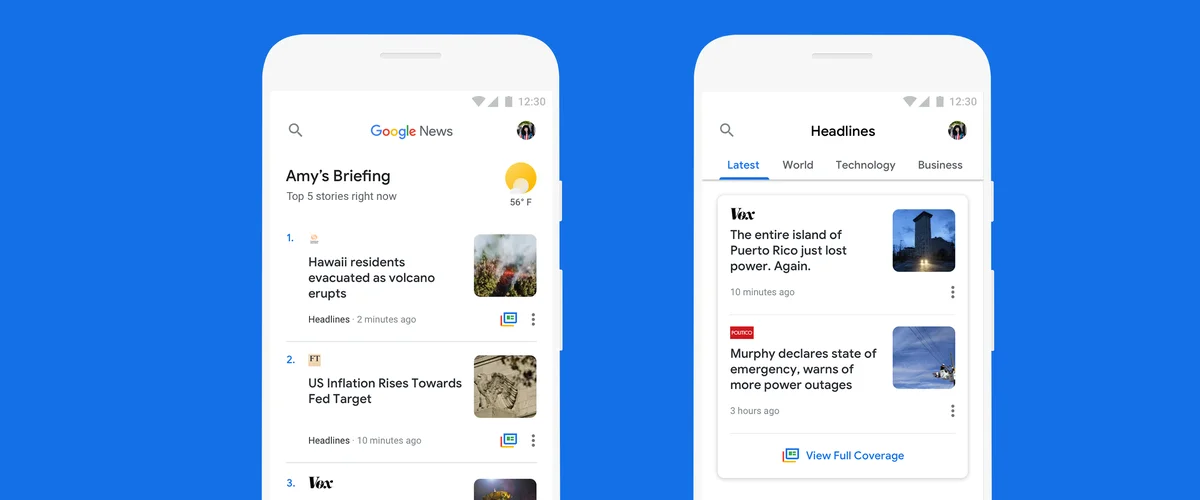 News provides a window on the world that impacts us all in different ways -- from following your home sports team or staying up on local events happening close to home. It's all around us and universally influences our lives, regardless of where we live.
This is why back in May, we made sure that the new Google News was available in 127 countries and 65 languages. But building a news experience for everyone isn't just about the languages offered, publishers highlighted, or topics shown. We also want to make sure Google News works regardless of the phone or cellular service you have. If you go underground on a train and you lose service or you're somewhere without a strong signal, Google News should still just work.

Starting today, Google News will offer four core features that meet the needs of users who are using a lighter connection, including those with Android (Go Edition) phones:


When applicable, videos in the app will open in YouTube Go, ensuring that it's delivered in a lightweight yet clear format. Videos won't auto-play, saving precious data.

Newscasts (previews of a story) will adapt to become more text-focused, saving you data. 

Images are compressed and can be fully loaded with just a tap. Videos and gifs will also not auto-play. Plus, less data will be cached and saved on your device.

Many articles can be saved for consuming in offline mode, easily downloaded over Wi-Fi for reading later.


And all of these features will turn on automatically—no need to toggle on a setting or make sure you're in the right mode.

These features will roll out over the coming weeks to users around the world, ensuring that everyone has access to the news that matters most to them.