New global publications sign on to News Showcase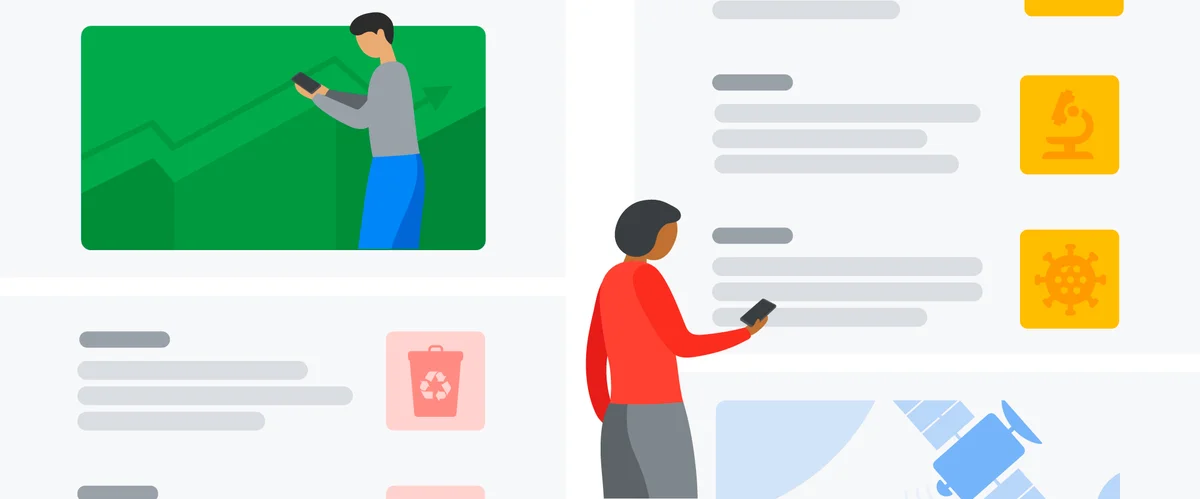 The events of this past year have proven that providing access to diverse, high-quality news sources is more important than ever. Whether it's information about COVID-19, the latest environmental story or reporting on governments around the world, people are looking for the news that affects their lives. 
Our investment of $1 billion over the next three years towards news partnerships and for Google News Showcase helps support publications to produce, distribute and explain essential information to users in new ways. News Showcase panels give publishers the ability to tell important news stories together with context and links to additional stories. Panels also feature recognizable branding so users can easily find and identify trusted news organizations. 
Since we announced Google News Showcase last year, we've signed agreements with nearly 450 publications across a dozen countries, the majority of which are local and regional. Our news partners include Le Monde, Le Figaro, and Libération in France, El Cronista and La Gaceta in Argentina, TAG24 and Sächsische Zeitung in Germany, and Jornal do Commercio, a regional newspaper from Pernambuco in Brazil. 
Today we're announcing a new global deal with Reuters for News Showcase. Their in-depth coverage from 2,500 journalists around the world is indispensable and another example of the quality news content News Showcase is bringing to users.
These new partners are in addition to the existing News Showcase publications that are live in Brazil and Germany, and have already created tens of thousands of panels which have been seen by millions of users across Google News and Discover on Android and iOS.
A collection of News Showcase panels from our partners in Brazil and Germany.
Local news organizations have always been critical in keeping people informed, and that is more true now than ever before amid the ongoing COVID-19 pandemic. With News Showcase, we want to ensure that local news publishers play a strong role in our product. These outlets, with their deep coverage of local events, schools, crime and government, are a cornerstone of well-informed and functioning communities. Ensuring users around the world have access to high-quality local news is of tremendous importance, and it's one of the areas where we're heavily investing for 2021.
While access to quality content is essential, so too is ensuring that the news industry can develop sustainable business models. That's why we're working closely with a number of News Showcase partners to pay to provide users free access to select paywalled stories. This feature will give users the opportunity to get to know content they might not otherwise have access to. In addition, it will enable publishers to develop their own relationships with users and incentivize them to become a subscriber. 
We've worked directly with our news partners to get feedback on this feature so that it integrates easily into their paywalls, ensuring that it works for both them and their users. "Working with Google has been great for our entire team, from the newsroom to our development team, and we believe that we will see exciting results with the new ability to show our users additional access to paywalled content," says Cândido Henrique Silva, executive editor of O TEMPO, a national news outlet in Brazil. 
The extended access feature will be live in the News Showcase product in the next couple of months.
2021 will be a year of major investment in News Showcase as we expand to other markets and build more features, creating a great news experience for users around the globe. We are committed to doing this alongside news publishers as we play our part in developing a better future for quality journalism.