News Showcase is launching in Greece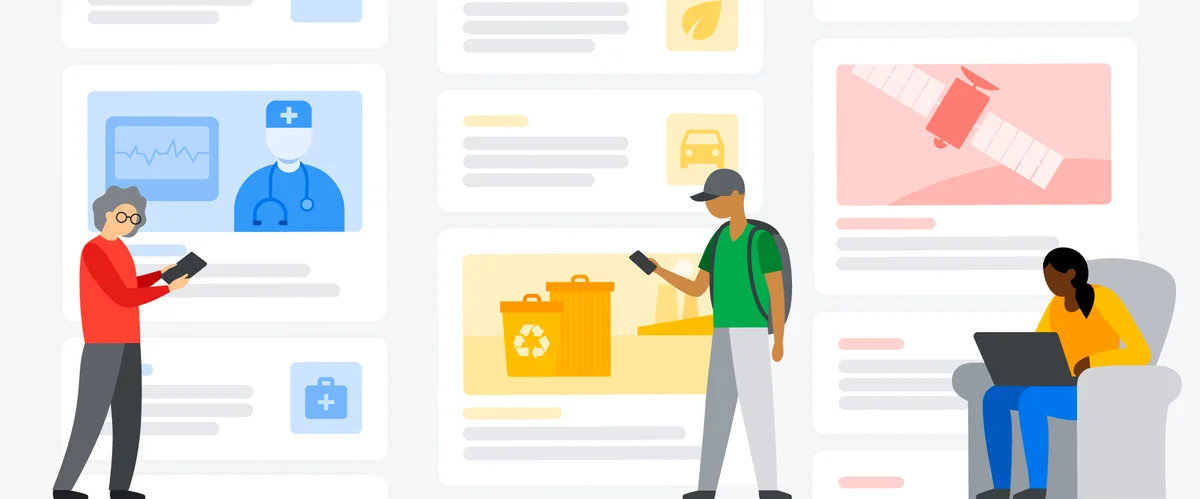 For over two decades, we've been working with publishers and journalists to help support a vibrant, sustainable and diverse news industry that brings people the news and information they are looking for. We've heard from our news partners, both in Greece and across Europe, that they are seeking additional ways to connect with readers and engage audiences online.
Today we are announcing the launch of Google News Showcase, our curated online news experience and licensing program, in Greece. 24 MEDIA, AtticaMedia Group, DPG Digital Media Group, iefimerida, Kathimerini, Liquid Media, Newsit, Proto Thema and The Huffington Post Greece are among the media publishers that have signed on to Google News Showcase in Greece.
Logos of our News Showcase partners in Greece
News Showcase panels from our partners in Greece will begin rolling out today on Google News on Android, iOS and the web, and in Discover on iOS and Android. Participating publishers in Greece will create News Showcase panels, which provide more ways for readers to engage with the news and direct them to full articles on news publications' websites. This enables publishers to deepen their relationships with readers and gives them more direct control of presentation and branding.
An example of how News Showcase will look with some of our partners in Greece.
"News Showcase will allow Proto Thema to further highlight the hard work we are putting behind news and information," says Anastasios Karamitsos, Proto Thema Publisher. "It gives us the opportunity to reach new readers and engage with them on a daily basis. Proto Thema is working with Google for News Showcase to once again be at the forefront of technological innovation in the news publishing industry."
"We are thrilled to be part of Google News Showcase during such a pivotal moment for digital journalism," says Dimitris Nikolakopoulos, Chief Digital Officer of AtticaMedia Group. "Our partnership with Google for News Showcase underscores our commitment to delivering high-quality, in-depth content to our readers, and we are excited to use this product to expand our reach and engage with a wider audience."
Globally, we have signed News Showcase deals with over 2,500 publications. The product is live in 23 countries, including the United States, France, Spain, Poland, Slovakia, Germany, Ireland, Portugal, the United Kingdom, Italy, Austria, Romania and Slovenia.
News Showcase publishers can elect to add a feature where Google pays for readers' access to a limited amount of their paywalled content. This provides readers access to more of a publication's articles than they would otherwise be able to see, encouraging readers to learn more about the publication — and potentially subscribe.
An example of how a variety of News Showcase panel types will look with some of our partners in Greece.
"We are excited that Google News Showcase is launching in Greece," says Maria Grapsa, CEO of 24 MEDIA. "We are proud that 24 MEDIA will be collaborating with Google to serve premium content curated by NEWS 24/7 and SPORT24 to Greek readers. News Showcase will be an efficient tool for Greek publishers who heavily invest in original, independent and responsible journalism to reach a broader audience and engage with them."
"We are pleased that Google has partnered with Newsit for the launch of Google News Showcase in Greece," says Nikos Evagelatos, CEO of Newsit. "We hope that this product will help us connect new audiences with our content and allow more readers to engage with our quality journalism."
Our partnership with the news industry in Greece
News Showcase launching in Greece is the most recent example of our collaboration with publishers and journalists. Through the Google News Initiative, we've partnered on projects with 12 local newsrooms in the country and trained 1,000 Greek news professionals in digital skills through the Google News Lab. In partnership with FT Strategies, we've provided newsrooms in Greece with access to programs and workshops to help them develop new business models in the digital age.
During the COVID-19 pandemic, we helped support the operation of 11 Greek newsrooms, most of which were regional, through the Journalism Emergency Relief Fund. We've also worked with publishers in Greece to help them use our advertising tools to navigate industry challenges and grow their businesses.
With products like Google News Showcase, and our partnerships and programs, we are proud of our commitment to supporting journalism and promoting a healthy and diverse news industry.