News Showcase is launching in Mexico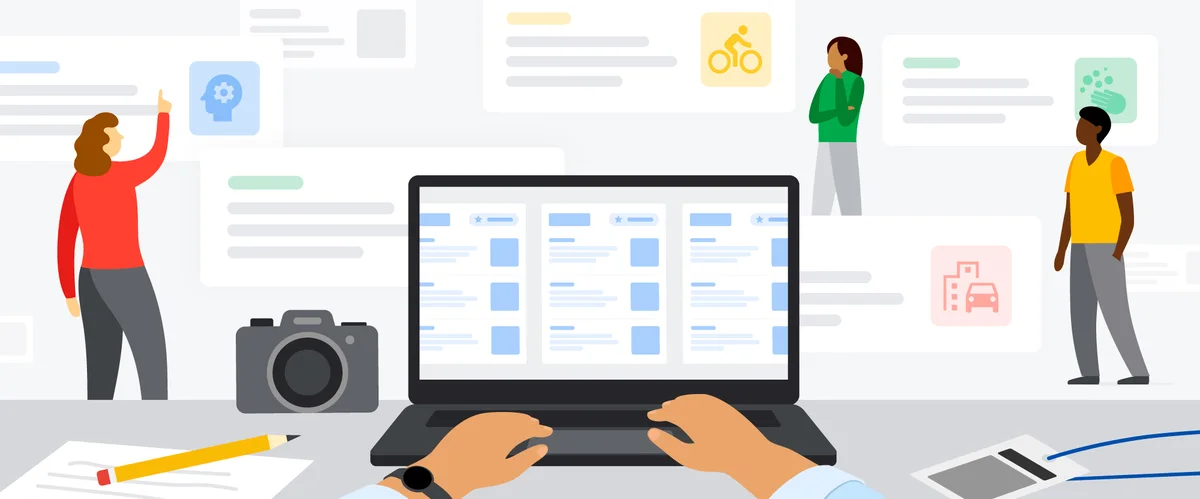 As a former journalist and media professional, I have always been passionate about telling stories, especially those local news stories that impact our day to day lives. These are the stories that help people figure out what's happening in their community. This is the spirit that drives my work at Google. Over the past two decades, we've collaborated closely with journalists from around the world to help support a sustainable, independent and diverse news industry.
Today we're announcing that we're building on our commitment to news by launching Google News Showcase, our curated online news experience and licensing program, to Mexico.
To date, nearly 80 Mexican media outlets have signed on to News Showcase from all over the country, including El Universal, ABC de Monterrey, Reforma, MVS Noticias, La Jornada, UNO TV, Milenio, and Debate, among other radio, print, digital native and television media.
Logos of our News Showcase partners in Mexico
"El Universal welcomes the innovation of Google News Showcase," says David Aponte, editorial director at El Universal, one of Mexico's largest daily newspapers. "We are confident that we will continue with our leadership role in digital platforms in the country and Latin America with this pioneering way to distribute relevant editorial content, both national and international. It will help continue to contribute to a society that demands truthful and quality information," says Antonio Valle, El Universal's director of technology and transformation.
Globally, we have signed deals with over 2,000 publications and the product is live in 20 countries. In Latin America, this initiative is already available in Colombia, Argentina and Brazil, with more than 190 agreements signed and nearly 280 publications included in News Showcase among these countries.
News Showcase panels, created by participating publishers in Mexico, provide even more ways to engage with readers, and direct them to full articles on news publications' websites. This enables publishers to deepen their relationships with readers – and gives them more direct control of presentation and branding. Our Mexico news partners' News Showcase panels will begin appearing on Google News on Android, iOS and the web, and in Discover on iOS and Android.
An example of how News Showcase will look with some of our partners in Mexico.
"We celebrate the launch of Google News Showcase in Mexico," says Olga Britto, Iberoamerican director, WAN-IFRA. "This reflects that the ongoing collaboration and dialogue between media, associations and Google results in outcomes that directly benefit the journalistic ecosystem."

As part of our licensing agreements with publishers for News Showcase, we're also paying participating news organizations to give readers access to a limited amount of their paywalled content. This feature means readers can see more articles than they would otherwise be able to, encouraging them to learn more about the publication – and potentially subscribe.

An example of how a variety of different kinds of News Showcase panels will look with some of our partners in Mexico.
"It is always good news when new forums are created to spread quality information," says Francisco Torres Vázquez, executive vice president of Organización Editorial Mexicana, which owns 46 newspapers distributed throughout the country. "This is the example of Google News Showcase, which Organización Editorial Mexicana has joined with 46 of our publications. We are very pleased to be part of this launch and I am certain that the impact of this feature will benefit readers. This partnership between technology and media leaders will benefit everyone."
Supporting quality journalism and journalists
For more than 20 years we've worked closely with the news industry, helping to accelerate their digital journey through traffic generation (Search, Google News, Discover), ads and subscription products, and by supporting news innovation and digital training through the Google News Initiative.
This year, the GNI is partnering with Factual to train more than 1,400 Mexican journalists on best practices for using digital tools in the newsroom. Additionally, the GNI will train 300 Mexican university students on information literacy and data verification skills.
As a journalist and as part of the Google team, I feel enormous satisfaction to see how this program continues to grow in Latin America, adding value to the work of media outlets and journalists as well as to the flow of quality information in the communities where we are present. It represents a new step on the path we've taken at Google to contribute to a more diverse news ecosystem.