All the ways to print your memories with Google Photos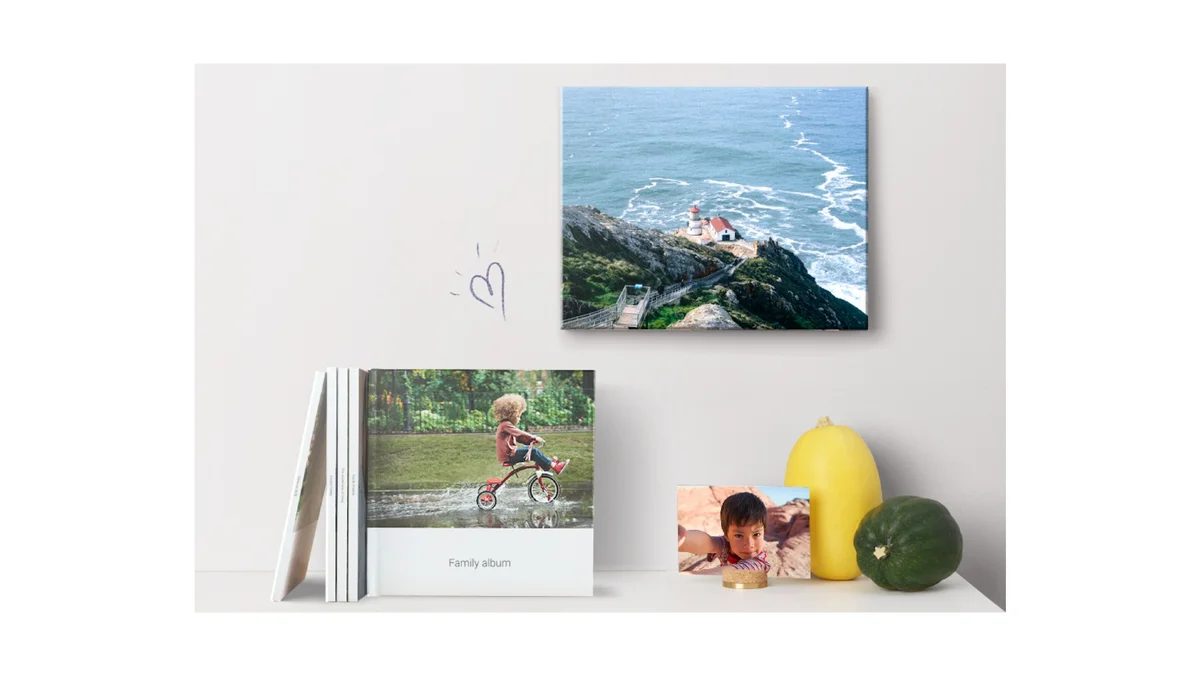 We use photos for so many things: to decorate our homes, reminisce with family and friends, and make personalized gifts. But today, most (if not all) of our photos — our memories — are digital. That's why Google Photos has multiple ways to print your photos, so you can easily celebrate and save life's meaningful moments. 
Now we're rolling out larger photo print sizes, a new option to get your prints delivered right to your door and new canvas print sizes, so there are even more ways to print your favorite pictures. And because Google Photos helps you keep your photos organized and searchable, it's easy to find what you want to print even if you're looking for a shot from years ago. 
Turn your memories into photo prints
Google Photos makes it easy to turn your memories into
photo prints
right from the app. And today we're starting to roll out the ability to have photo prints delivered right to you in the U.S. Starting at $0.18 per print (plus shipping), you can choose between our existing 4x6, 5x7 or 8x10 prints, or four additional sizes: 11x14, 12x18, 16x20 and 20x30 prints.
If you just can't wait, you can also get your photos printed for same day pick up from your local CVS, Walgreens or Walmart in the U.S. or 7-Eleven in Japan. Simply select from 4x6, 5x7 or 8x10 prints in the U.S. or 3.5x5 prints in Japan, and pick them up from the location that is most convenient.
Decorate your home with canvas prints
Canvas prints are another option, too.  Over the next few weeks, we're adding six additional canvas print sizes to the Google Photos print store — 8x10, 16x16, 20x30, 24x36, 30x40 and 36x36. Available in the U.S. in sizes ranging from 8x8 to 36x36, you can choose the size that works best for your space.
Photo books to love, gift and share
Photo books
are a wonderful way to remember a special trip or tell someone how much they mean to you. They're also really easy to make — start with a suggested photo book made for you, create one from an existing album or start with a simple search through your photos. Google Photos helps by highlighting relevant pictures and helping you pick the best ones. Easily add, remove or move pictures, add a title, choose a cover design and you're done. Photo books start at just $9.99, and are available in both softcover and hardcover in the U.S. and Canada, as well as select European countries.
Premium prints delivered monthly
With the
premium print series
, you'll get 10 cardstock photo prints delivered to your door every month for $6.99 per month (including shipping and before tax). Google Photos suggests 10 recent photos to print, and you can edit your photo selection, choose a matte or glossy finish or add a border before your photos ship each month. You can even print dates on the back or turn your photos into postcards. The premium print series is available in the U.S.
With Google Photos, it's easier than ever to get your memories off your phone and into your home so you can share them with the people who matter.