A new, scrapbook-like Memories view in Google Photos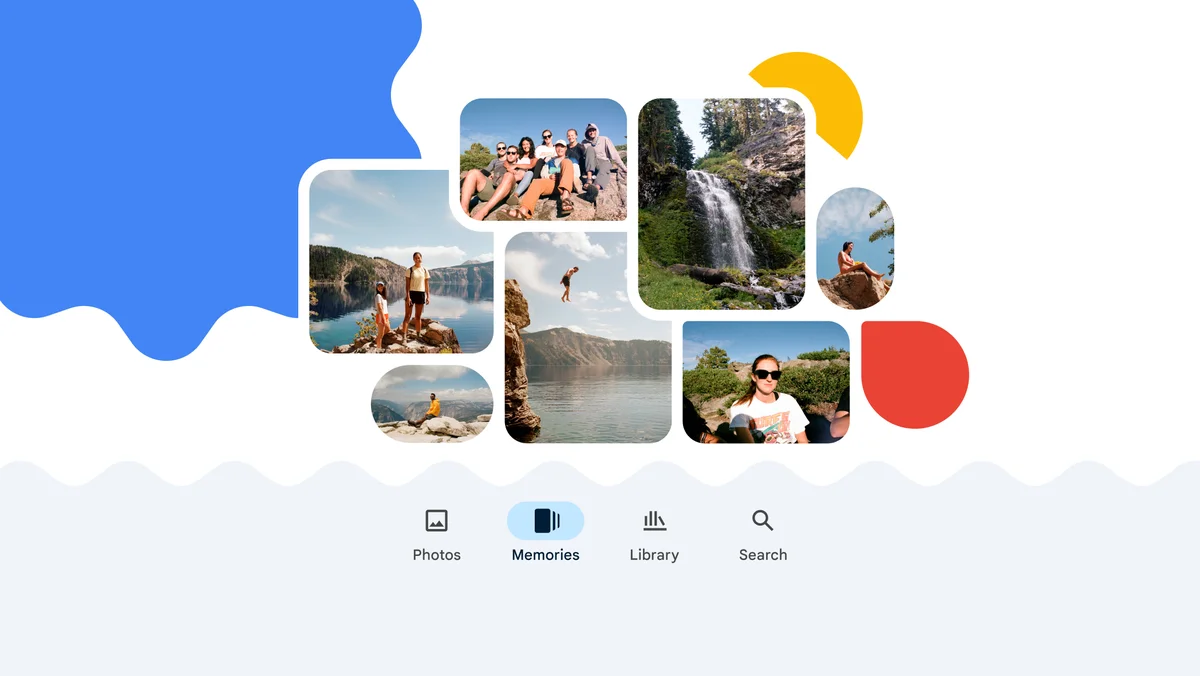 Our phones are filled with a growing number of photos and videos capturing everything from everyday moments to life milestones. But they're also cluttered with duplicate images, screenshots, and blurry videos, making it hard to focus on the most meaningful moments. That's why four years ago, we started resurfacing important photos and videos in the Memories carousel at the top of Google Photos — a feature that more than half a billion people now use each month.
Today, we're introducing the new Memories view, a home for your memories that is automatically curated and organized with the help of AI. This scrapbook-like timeline lets you easily relive, customize and share your most memorable trips, celebrations and daily moments with your loved ones. You'll find the Memories view — which starts rolling out today in the U.S. and will be available globally in the coming months — in the updated navigation menu at the bottom of the Photos app so it's always easy to get to.
Your memories, your way
There are now more ways to look back at your best photos and videos in Google Photos, and AI does the bulk of the work for you. Ultimately your memories are yours, and, as always, you're in control. You can choose to save your favorite memories to your Memories view or create your own from scratch. The Memories view also lets you easily add or remove specific photos and videos that show up and hide memories altogether.
Give your memories a name — with help from AI
You can rename your memories to make them recognizable and reflect the meaning and feeling of the moment. Or if you want some inspiration, let Photos provide a set of customized title suggestions created with generative AI. Just look for the "Help me title" button on select memories. If you don't like what you see, edit the suggested titles or ask for more options. You can even steer the suggestions toward important details to include by clicking the "Add hint" button. We know this feature won't always get things right, so your feedback will help improve the suggestions over time. This is an experimental feature from Google Labs and will initially be available to select accounts in the U.S.
Share your memories in even more ways
And because your most meaningful moments are often shared, you'll now be able to co-author your memories with others. Similar to how shared albums work today, you can invite friends or family to collaborate on a memory, contributing photos and videos to help fill in the gaps. If a memory is shared with you, you can choose to save that memory to your Memories view so you can return to it later.
Coming soon, we'll also add the ability to share memories as videos so you can send them to your friends and family using your favorite messaging or social media app.

The Memories view starts rolling out today in the U.S. Open up Google Photos to start exploring this new home for your memories and making it your own.