Organize your Google Photos library with these two updates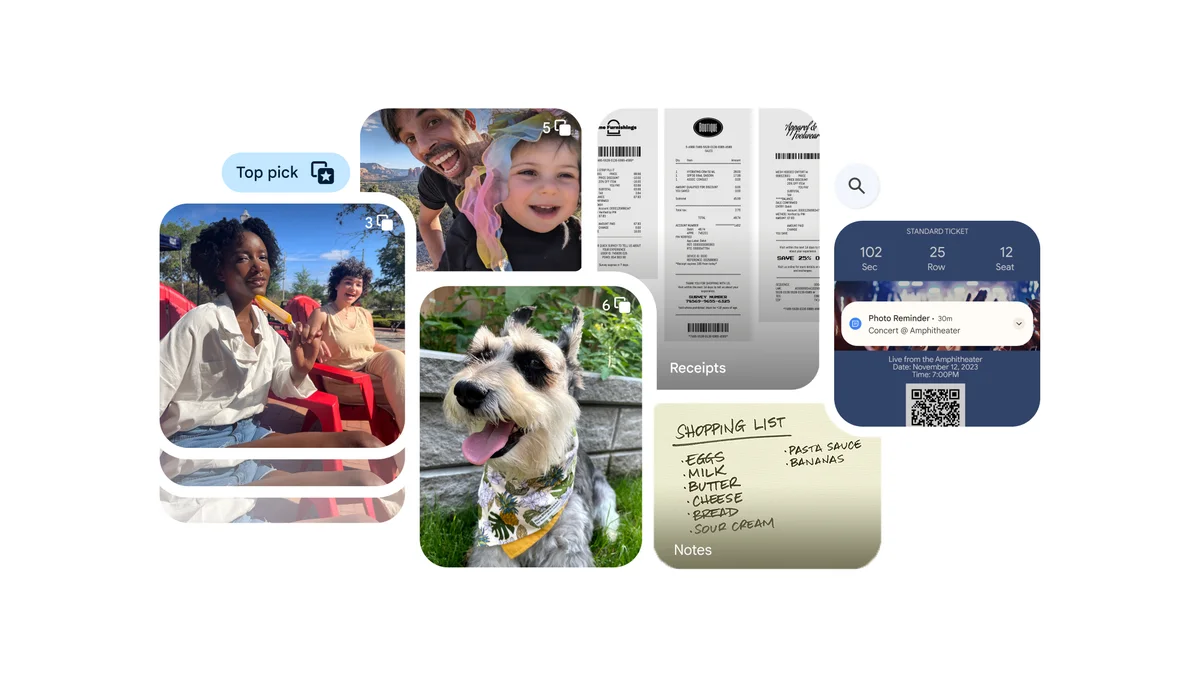 Google Photos is home for your memories. But we know your photo gallery can get cluttered with similar photos of a single moment or screenshots and documents you snapped for future reference. To help you declutter your gallery and keep the focus on your memories, we're rolling out new AI-powered features that will group similar photos together and intelligently organize screenshots and documents into helpful albums so you can easily find them when you need them.
Group similar photos with Photo Stacks
Whether you're trying to capture a beautiful sunset or large group photo, it might take several attempts to get the perfect shot. But all those extra snaps can add bulk to your gallery. In fact, a third of most people's galleries are made up of similar photos. To help make your gallery tidier, Google Photos will automatically identify and group similar photos that were taken close together into Photo Stacks and select the top pick that best captures that moment. All of this is made possible with AI, but you always have the option to select your own photo as a top pick, modify the stacks, or turn off Photo Stacks at any time so you can see everything in your Photos gallery.
Easily find and do more with your screenshots and documents
Screenshots can be handy, but they also clutter up your gallery and get in the way of looking back on the moments that matter most. Now, Google Photos uses AI to better identify and automatically categorize screenshots and documents in your gallery into more helpful albums like ID, receipts and event information. This makes it easy to find what you need when you need it without having to scroll through all your photos.
Plus, you can now set helpful reminders in your calendar from screenshots of a ticket or a picture you took of a flyer for an upcoming event. Say you have a screenshot of a concert ticket on Google Photos, just click 'Set Reminder' to add it to your calendar, and you'll get a helpful reminder to revisit the screenshot closer to when you'll need it. You can also choose to automatically archive your screenshots and documents after 30 days, which will hide them from your main gallery but keep them accessible from their dedicated albums.
Photo Stacks and the improvements for screenshots and documents are starting to roll out to Google Photos on Android and iOS.