Accessory inspiration, courtesy of the Pixel team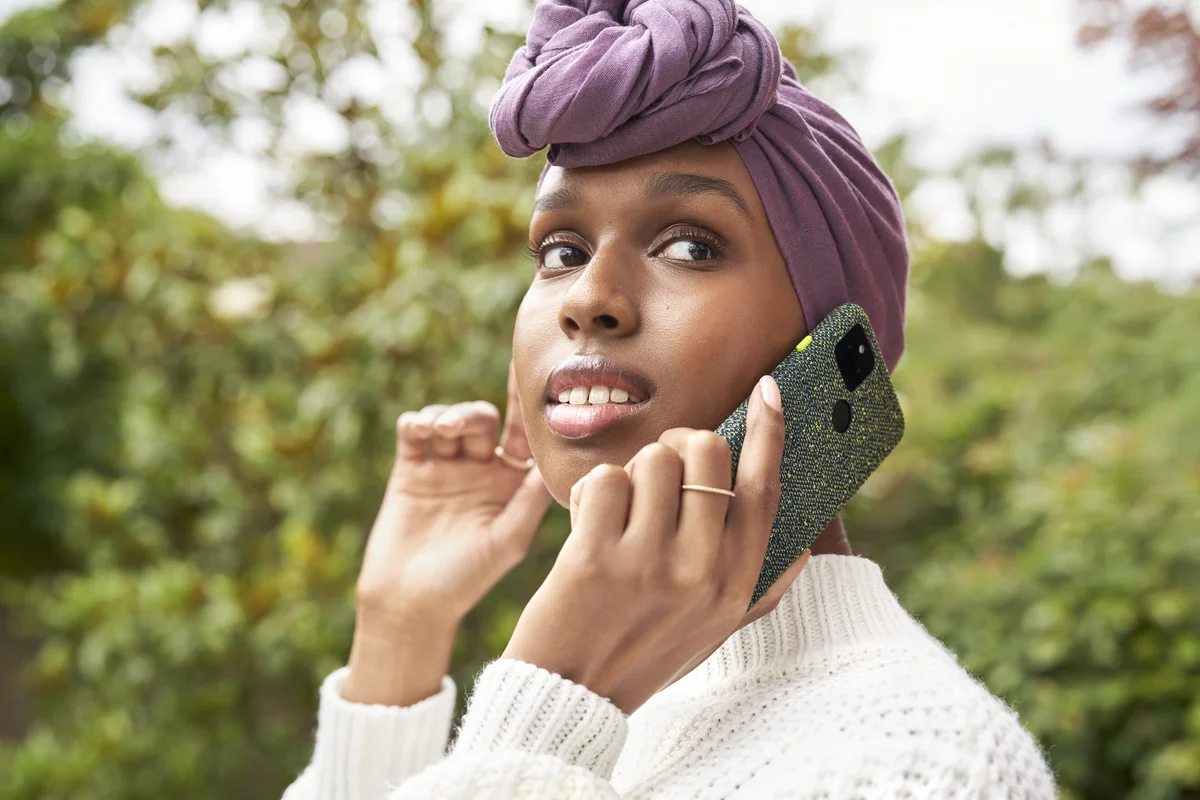 A few weeks ago, Google introduced the Pixel 4a (5G) and the Pixel 5. And new Pixels mean new Pixel accessories, starting with the new Made by Google cases. 
As part of Google's ongoing commitment to sustainability, the outer fabric of our new cases are made with 70 percent recycled materials. In fact, assuming each bottle contains about nine grams of plastic, two recycled plastic bottles can provide enough knitted outer fabric for five cases. 
We did all of this while delivering a pop of color. In addition to the Blue Confetti, Static Gray and Basically Black, we're adding two new colors: Green Chameleon for the Pixel 5 and Chili Flakes for Pixel 4a (5G).

Cases are only the beginning, though. How you outfit your phone says a lot about you, so we decided to find out what different members of the Pixel team are using in order to get some accessory inspiration. 
Nicole Laferriere, Pixel Program Manager
No more battery anxiety! The iOttie iON Duo is my perfect WFH companion because it allows me to simultaneously wirelessly charge my Pixel 5 and Pixel Buds. The stand provides a great angle so I never miss a notification and charges my Pixel quickly. And I love the custom Pixel Bud-shaped charging pad because it fits them so perfectly, and there's no waiting to see if the device starts charging.
Ocie Henderson, Digital Store Certification Lead
What's your favorite accessory and why?: I love the Power Support CLAW for Stadia because it's my favorite way to game-on-the-go. 2020 has definitely impacted the amount of places I can go, of course, and the places I'm able to eat. Fortunately the drive-thru is still an option, and my Power Support CLAW can sit atop my Stadia Controller and transform my wait into an opportunity to adventure, too. 
Helen Hui, Technical Program Manager 
Moment lenses are my go-to accessory whenever I go hiking. With the lens on Pixel phones, I can skip the heavy digital camera and still achieve stunning results. Last December, I used the Moment Telephoto 58mm Lens and my Pixel 4 to capture stunning photos of Antelope Canyon in Arizona. I can't wait to try the new Moment case for Pixel 5.
Janelle Stribling, Pixel Product Marketing
When I'm not working, I'm always on the go—I especially love discovering new hiking trails, so my must-have accessory is my iOttie wireless car charger. I can attach my Pixel 5 with one hand and then I'm hands-free the rest of the drive since I can use Google Assistant and Google Maps to find my destination. I love arriving with a full battery so I can start capturing photos of the views immediately!
Nasreen Shad, Pixel Product Manager
Now more than ever, I like starting off each day working from home with a morning routine with my Pixel Stand. I keep it on my nightstand and use the Sunrise Alarm to gradually brighten my phone's screen for a gentle wake up. With the new home controls, I can easily change my thermostat settings and turn on my living room lights before even getting out of bed. Once I'm up and at it, Google Assistant gives me daily briefing of headlines from my favorite news outlets And lucky for me, my San Francisco apartment is small enough that I can leave my Pixel on the Pixel Stand and play some music while I get warmed up for a morning jog.