Behind the scenes with a Pixel camera product manager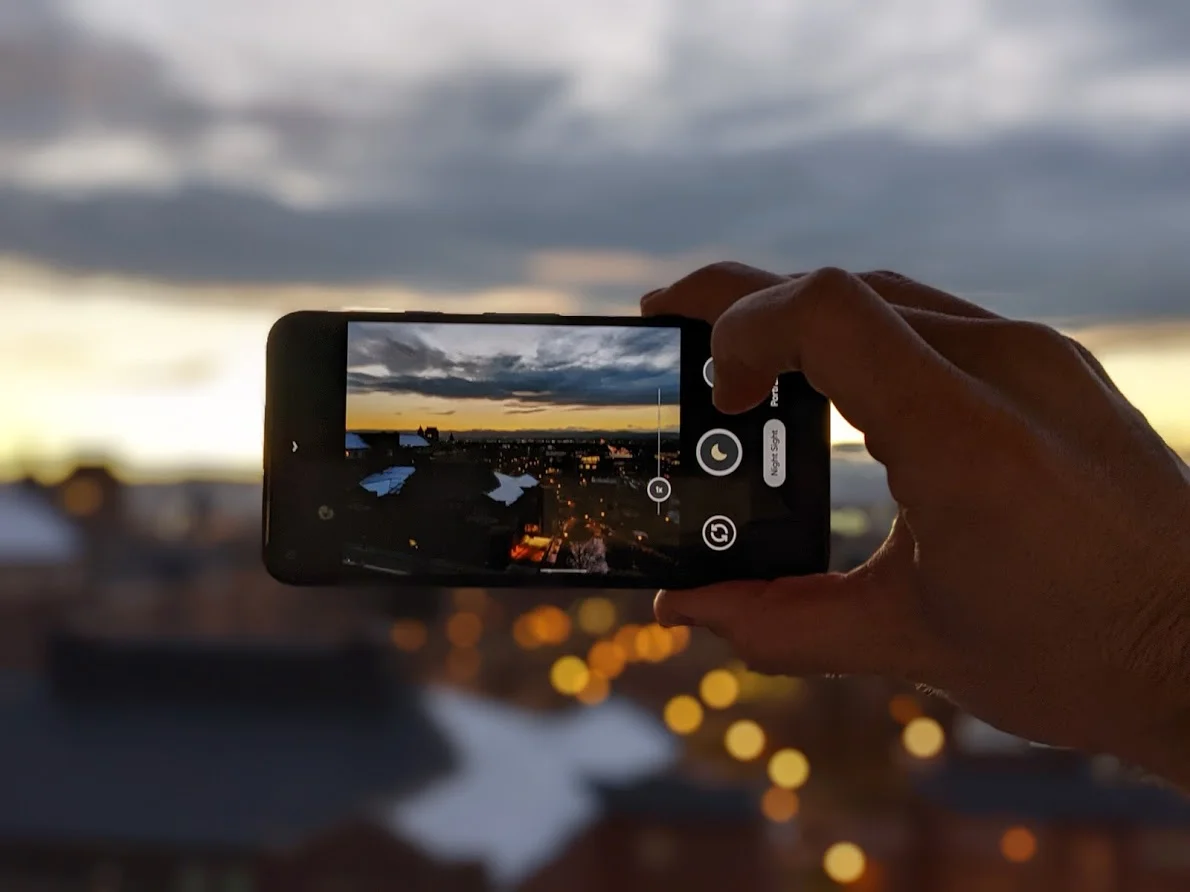 Pixels have always been known for their incredible cameras. The recently-launched Pixel 4a (5G) and Pixel 5 are no exception, and include new features like Night Sight in Portrait Mode and Cinematic Pan. 
Anyone can enjoy these new capabilities—or at the very least, the photos they produce. But we thought photography buff and Pixel Camera product manager Isaac Reynolds was best-suited to take us inside what's new, and even let us in on his photo and video background.
What originally got you into photography?
I wish I remembered! When I scroll way back in Google Photos, I can see I photographed my first airshow at an air force base near Seattle in 2008. That desire to remember special moments beautifully and permanently stays with me today. Since then I've gotten into videography as well. It's so much more challenging and time-consuming, but more rewarding and flexible, creatively. 
What subjects and styles do you like?
Most of my photos are landscapes, since I go on a lot of scenic drives and camping trips. Some of the photos I love the most were taken just pulling over on the side of the road when the conditions were right. Other times I go out of my way at sunrise or sunset to be in the right place at the right time. And I still love airshows.
A selection of photos Isaac took with his Pixel. 

A selection of photos Isaac took with his Pixel. 

A selection of photos Isaac took with his Pixel. 

A selection of photos Isaac took with his Pixel. 

A selection of photos Isaac took with his Pixel. 
What's your favorite new feature on the Pixel Camera?
I'm most excited about the video quality on these phones and all of the work we did to make that happen. Cinematic Pan is my personal favorite feature. Fused Video Stabilization on Pixel has always been excellent for correcting shaky hands, but we learned that pros use it as a creative tool more than corrective. Cinematic Pan is designed to allow for specific motions, the same way the pros use rails and dollies in Hollywood to move precisely—but without the equipment and expense.
How were you able to make such big improvements to video quality?
We really started from the basics, looking at fundamental quality improvements. Then we watched videos we loved, like blockbuster movies, and brought in a professional videographer to learn more about what makes the difference between professional and casual content. Cinematic Pan is the result of that investigation. 
It's also really helped us improve the fundamentals. The exposures are more dramatic, with richer, more accurate colors and tones. Video is also smoother, even in the new 4K60 mode, which is 4K resolution at 60 frames per second, that we introduced for the first time on Pixel 4a (5G) and Pixel 5. This means you can enjoy the creative options of 60 frames per second at the same time as the enhanced quality of 4K in some video modes on the new Pixel phones. 
We've also been able to bring smoother video back to Pixel 3 and newer phones, so if you have an earlier generation Pixel, it should be a better tool for you soon. 
Pixel Portrait Mode has been incredibly popular since it launched. How were you able to build on it?
Portrait Mode is definitely super popular; another popular feature is Night Sight, which we introduced in 2018, so people could take beautiful photos even in dimly lit settings. So we thought—why not combine them? That's precisely what we did with Pixel 4a (5G) and Pixel 5. You can open Portrait and in very low light and Night Sight technology will automatically activate to give you incredible low-light portraits.
I'm also really excited about Portrait Light, which we just introduced. We learned from our users that great lighting is key to great portraits, and bad lighting is one of the most common reasons to discard one. So we added Portrait Light, which automatically improves the lighting in all camera modes without the photographer needing to do anything. Then you can edit that photo later in Google Photos to create even more dramatic or flattering lighting. You can also do the same with any photo, even if it was taken decades ago, or with another camera. 
Do you have any "insider tips" for folks who use Pixel Camera?
I would say start taking advantage of Time Lapse for hand-held capture. It runs stabilization, so it's great for handheld shots. And while you're recording in the sped up Time Lapse speed, you can toggle back "normal speed" at any point, so you can easily capture dialog or important moments more naturally. And it can turn what would be a two-minute video into something under 20 seconds that's perfect for posting on social media.
In my experience, there are some situations that are perfect for handheld Time Lapse shots: unwrapping gifts, cutting a birthday cake, cooking, hiking or skateboarding, driving winding roads, skiing, pedestrians flowing across busy streets, taking off or landing in an airplane and feeding a toddler. 
What do you think the future holds for smartphone cameras?
We already know what it has done socially; it's made photos a form of communication more convenient than words. In terms of quality, lots of people will tell you about the long-term limitations, but I've watched this team break enough "limits" that I don't subscribe to that thinking. I'll be following along with excitement the same as everyone else.