Bringing football fans closer to the game with Pixel and the FA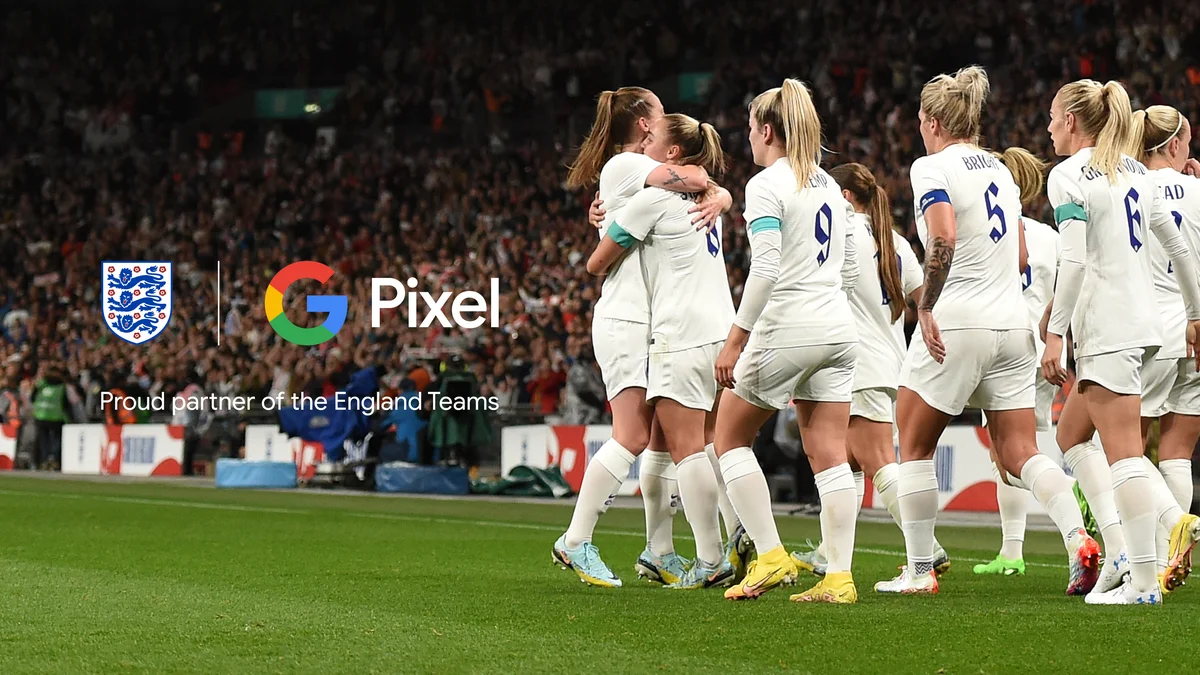 Being a football fan in 2023 is very different to what it was, even a few years ago. The modern football fan today is streaming matches on the move, breaking down the tactics on social media, or even filming their own tricks, chants and celebrations on a five-a-side pitch.
This makes phones an essential part of the fan experience, which is why Google Pixel is thrilled to announce a new multi-year partnership with The Football Association as the Official Mobile Phone and Earbuds Partner. Together with the England senior men's and women's teams, we want to help bring fans closer to the game they love.
If you want to impact all of English football, then by definition there is no better partner than The FA. The England national teams — men's and women's — unite not only the fanbase but a community like no one else. International tournaments are the rare events that attract not only the football fanatics, but bring families and friends together.
Our Pixel camera and AI powered technology will be key to providing fans fresh perspectives on their favourite players. "Pitchside, Presented by Pixel," a new series that will appear on the England teams' social channels, will take you directly to the heart of the action; alongside fan-led stories showcasing what a magical experience England match days are. Lioness star, Lauren James, will also front our UK "Football on Pixel" campaign this summer.
An integral part of this partnership will be to help increase visibility for women's football further, by delivering more, and higher quality women's football content, with the aim of inspiring more girls and women to get involved in the sport, and help move the game forward.