Pixel artists show what "progress" means to them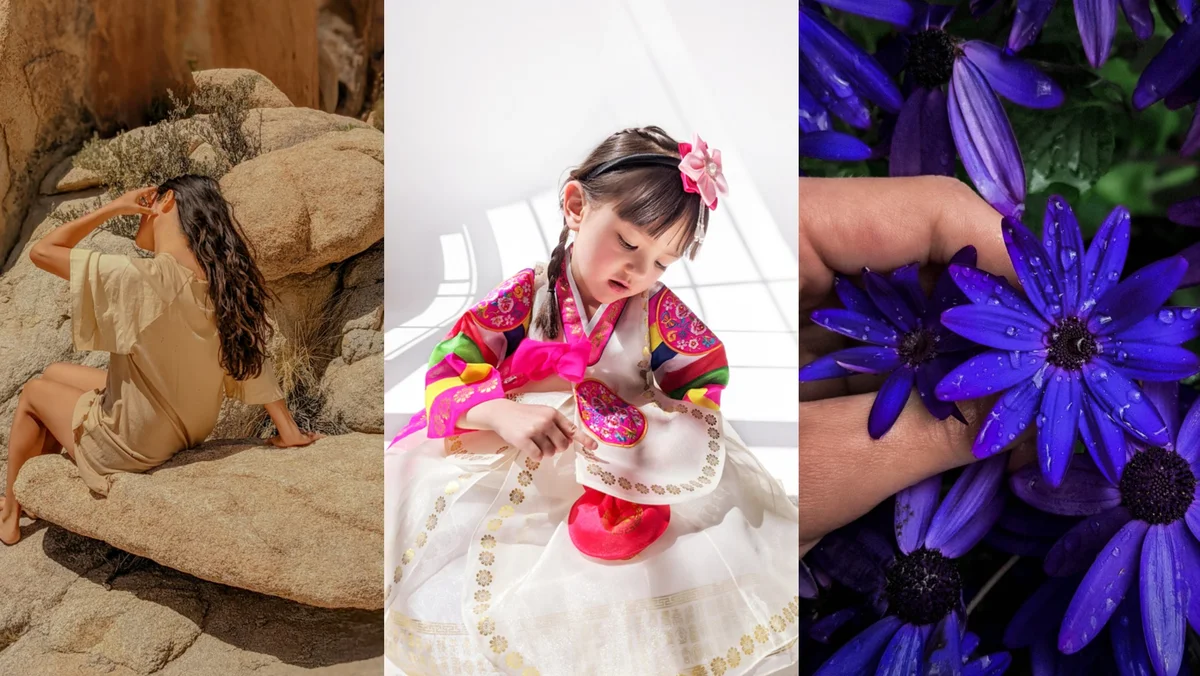 Photos by Natalia Mantini, MaryV and Tim Kellner
In her latest piece, "A gente mora por cima e abaixo do perigo," June Canedo documents her family's immigration from Brazil. "The many lessons from my home place and family, which I  interpret into objects, are markers of my movement," she explains. "Often forward but with many detours along the way."
The same could be said of Google Pixel's Creator Labs' latest body of work: The program most recently invited nine artists to explore the idea of progress, captured on Pixel 5. 
Like June, photographers MaryV and Andrew Thomas Huang explored heritage in their work, looking at how we  carry forward certain traditions. MaryV commemorated her friend Aeron and daughter Becca in Korean Hanboks. Andrew showcased his reconnection to his Chinese ancestry by  incorporating Taoist scripture and symbolism; he felt compelled to share an intimate self portrait literally reflecting his self discovery.
From left to right: MaryV's and Andrew Thomas Huang's work.
Two of our artists trekked alone into state parks with their Pixel devices — thanks to exceptional battery life, no extra equipment needed. Tim Kellner captured vibrant images of flora in his piece "Distant" while Natalia Mantini said she wanted to "soothe the viewer with beautiful, meditative imagery amplifying the historical practice of healing through Earth" in her series. 
From left to right: Tim Kellner's and Natalia Mantini's work.
Inspired by the motto of his native Jamaica, Anthony Prince Leslie created a piece inviting us all to find common ground.  
All of the artists interpreted progress differently, but each left us with a similar feeling —  a feeling of forward movement and positive momentum. Creator Labs artists also include Josh Goldenberg (Glassface), Kennedi Carter and Mayan Toledano. You can see examples of their work and more from the artists above on the Pixel Instagram page.