Google Pixel Watch can now detect when you fall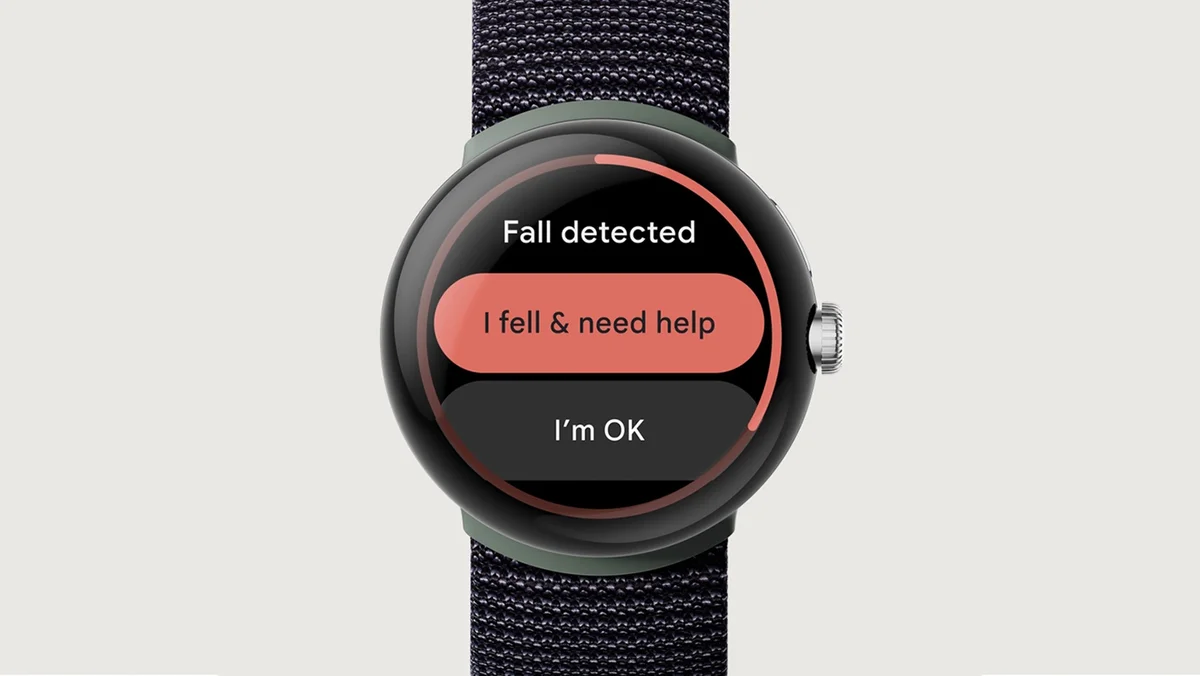 Fall detection on Google Pixel Watch is rolling out starting today, giving you more ways to keep safe and get help when you need it most. Once activated, fall detection uses motion sensors built in to your watch and on-device machine learning to determine if you've taken a hard fall and will call emergency services if you don't move or respond within a certain timeframe.1 You can turn the feature on in the 'Updates' page on the Watch Companion app or directly on the Pixel Watch in the Personal Safety app.
If you take a hard fall and your watch detects you aren't moving for about 30 seconds, it will vibrate, sound an alarm and display an on-screen notification to check on you. If you're able to, either tap 'I'm OK' on your watch face to dismiss the notification or tap 'I fell & need help' to be connected to emergency services right away.
Otherwise, the alarm will continue for about a minute, getting louder in the final few seconds. If you still haven't responded, your watch will automatically attempt to call emergency services and play an automated message that requests help to wherever you are.2 You can also speak to the emergency operator yourself, if possible, to let them know whether or not you need help.
Worried that doing burpees or hitting the ski slopes will trigger an accidental emergency call? Your Pixel Watch knows the difference between taking a hard fall and performing a vigorous physical activity or even quickly recovering from a small stumble — thanks to our machine learning algorithms and rigorous testing. The motion sensors and algorithms can monitor for a sudden impact and your body's responses and instinctive reactions to falling. We trained this process using a broad variety of human and simulated fall data and other motion patterns to accurately detect real falls and minimize potential false alarms.
We also tested this feature against high-energy activities that involved impact, sudden drop or excessive arm movements — think activities like burpees, jumping or swimming — to avoid those types of activities from triggering a false notification. And we worked with emergency dispatch services to test that calls were smoothly connected and the automated messages were as helpful as possible for everyone involved.
We strive to make our products and services work better for you. When you set up fall detection, you'll also have the option to toggle on a setting called "Help improve fall detection," where we may collect the motion sensor data of events detected as falls to make future improvements for this feature. You can also turn off fall detection at any time if you no longer want the feature enabled.
For more safety features that keep you safe and sound, check out the Personal Safety App available on Pixel phones, which includes car crash detection and emergency broadcast notifications. Additionally, Emergency SOS on Pixel Watch alerts emergency responders or trusted contacts when you're in an emergency or feeling unsafe.