Five tips for taking the best pet photos with Google Pixel 2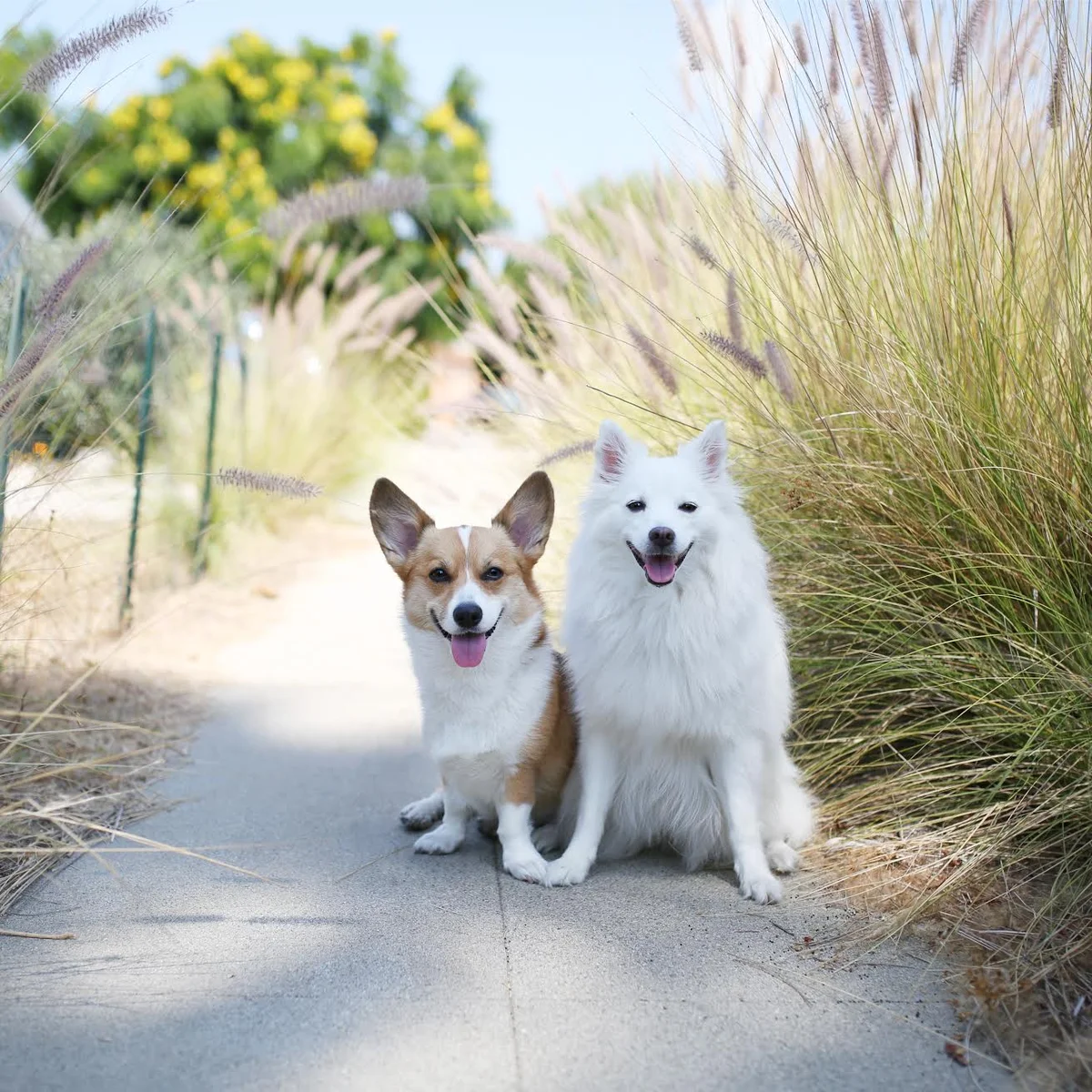 Editor's note: For National Puppy Day, we asked #teampixel photographer Emily Wang to give us her best tips on how to photograph your dog—young or old—with Google Pixel 2. We guess you could use them for cat photos, too.
Count the puppy pictures on your phone. Chances are there's more than a couple. Whether it's your own dog or a stranger's dog, everything about these furry animals screams photo op.
My dogs Kokoro and Chibi are my go-to models whether they're on a sunset hike or snuggling together under blankets. Unlike other common photo subjects—like latte art or selfies—snapping pics of pets comes with unique challenges. But taking great photos of pups doesn't have to be ruff. Here are some tips to capture your furry friends in the best light:
1. Capture unique expressions using Smartburst
Start by getting your dog's attention. Use a squeaky toy, wave a treat, make animal sounds, you name it! Then, press and hold that shutter (volume down button) to take photos in quick succession using Pixel 2's Smartburst feature to capture the most adorable facial expressions and photos.
2. Get your dog to smile and use portrait mode to highlight that adorable face.

Portrait mode is great for adding enhanced focus to your dog's signature smile and works on both the front and back cameras. If your dog knows how to bark on command, you can use that cue to get them to open their mouths while you shoot to capture a smile. Another way to get the tongue-floppin' smile out of them is to take them for a quick run or play a game of tug. An active dog is a happy dog and will likely flash you a huge smile right after play time.
3. Expose for what you're shooting.
My dog Kokoro is all white, so it's easy for her to get washed out in environments with lots of light. Thankfully, Pixel 2 has exposure lock that makes adjusting for this easy. Just tap on the camera viewfinder to focus on a certain point. You can override the exposure setting automatically set by Pixel's camera by moving the exposure slider on the right of the viewfinder after tapping. You can also hit "lock" at the top of the exposure slider to lock the settings in case he moves. Don't forget to unlock when you're done!
4. It's all about perspective.
Get on the ground, upside down, whatever it takes to frame up the most interesting photo! You can turn on gridlines in the Pixel 2 to help you line things up, especially if you're like me and tend to get in awkward positions to get the perfect shot.
5. Forget the flash and shoot with natural light instead.
Pixel 2 is amazing at capturing light, even in low light scenarios. It might be tempting to turn on the flash, but try to manipulate the amount of natural light you have and let the camera do its magic. Often, repositioning your camera just a little bit to adjust for where the light comes in will result in drastic differences when you're shooting.