"A Good Night" with John Legend and Pixel 2
John Legend just premiered the music video for his new single "A Good Night"—and it was filmed entirely on Pixel 2. We spoke to John about the inspiration behind the video and what it's like living and communicating in the digital age.
Keyword: Tell us about the inspiration behind the music video for "A Good Night."
John: The song and the video are about a magical night where you meet someone you immediately connect with and can envision a future together. You're single, dating, probably using all the apps people use now (I haven't dated since the advent of Tinder, etc., but it's a fascinating era in romance), and not finding someone special. But one night—maybe caught up in the music or the drinks or whatever—you meet someone that changes everything. That's a good night! 
The video is set in a club and visually represents the swiping left of the apps by literally swiping dating candidates away. But eventually our couple finds each other. And then, during the bridge, we see things transform into a fantasy future where our couple sees themselves getting married. It turns into a beautiful celebration of love and connection. All DJ'ed and hosted by yours truly!
Why did you decide to shoot it on Pixel?
We thought it would be cool to shoot it on Pixel because the camera is amazing and we were fascinated by the idea of using a smartphone to film a big budget music video, a video that brings the smartphone dating experience to life.
What's your favorite moment from the video?
I love the transformation scene in the bridge where you see everything freeze and become surreal before we fast forward to a fantasy wedding.
What surprised you about filming the video with smartphones?
It was really seamless. We're so used to doing everything with expensive cameras when we do these major shoots. But the experience of filming with smartphones felt really natural  and the quality from Pixel was amazing.
How do you think technology like smartphones can help aspiring artists and creators get noticed?
The technology people can use to create has become more accessible and democratized. And there are so many new ways to inexpensively publish your work. This is true in music, filmmaking and other fields. I love it. It's a boon for creativity and gives so many more people the ability to tell their story and express their vision.  
Who are your favorite new filmmakers?
I'm not sure how you define new. My production company just did a fantastic film called "Monster" with first-time feature filmmaker Anthony Mandler. We've worked together before in music videos and commercials, and I think his debut feature film is excellent.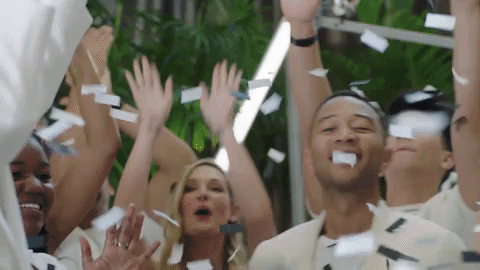 The video plays with the idea of apps and social media and how they affect dating. How does the "age of instalove" change the way you talk to your fans?
I talk a lot about what's timeless about love and human connection. The ways we meet have changed a lot, but I think our emotional needs and desires probably aren't all that different.
We can't pass up the opportunity to ask about the women in your life. How does Pixel help you stay in touch with Chrissy and Luna and record your moments with them?
I love using Pixel to talk to Chrissy and Luna when I'm on the road. We love Duo for video calling. The Pixel camera takes amazing photos and videos too.  
I'm a big Google fan so it's also nice to have a phone that integrates all Google apps so seamlessly. I use Google Docs, Maps, Drive, Calendar and others all the time. It's great to have a phone made for those apps.
Last question. What are you listening to at the moment?

Kendrick Lamar, Frank Ocean, Miguel, SZA—and LOTS of the "Jesus Christ Superstar" soundtrack in preparation for my 
big role
 last Easter Sunday!