A closer look at the upgraded camera on Pixel 8 and Pixel 8 Pro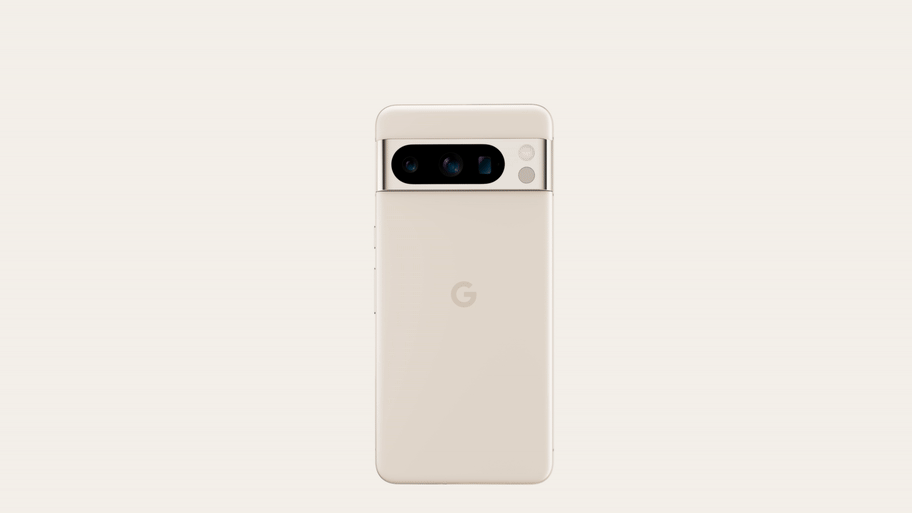 The Pixel 8 and Pixel 8 Pro bring the biggest updates to our camera and Google Tensor G3 in years. Take a look at how they bring pro photo — and now computational video — capabilities into the palm of your hands.
Updated camera hardware
Both phones are packed with the same flagship 50-megapixel (MP) main camera, with 21% more light sensitivity than the Pixel 7 series for the best low-light photos and videos on a Pixel yet. You'll notice much faster autofocus in those low-light settings, too. On Pixel 8, the ultrawide camera is updated to include autofocus, which brings Macro Focus outside our Pro series for the first time.
Every single camera has been upgraded on Pixel 8 Pro — which includes bringing autofocus to the selfie camera for the best selfies ever on a Pixel. Compared to Pixel 7 Pro, the 48 MP ultrawide lens gathers 105% more light and focuses 30% closer for improved Macro Focus shots with amazing aesthetic blur. To top it off, the 48 MP telephoto lens gives you even cleaner zoomed-in shots in low-light settings even at 10x with optical quality.
Dual Exposure on the main camera
Dual Exposure technology is available on the new main camera in Pixel 8 and Pixel 8 Pro. It makes videos sharper and less grainy in scenes with the toughest lighting, like a sunset backdrop. Dual Exposure effectively takes two images simultaneously — one optimized for low-light and the other for high dynamic range. The result is natural-looking videos with vivid color and low noise.
Image equity efforts with Real Tone
We've spent the last three years working closely with the global community of photographers and creators to make sure Real Tone accurately represents the wide range of human skin tones, especially darker ones, in photos and videos. This year we've expanded our efforts, bringing Pixel's best-ever skin tone accuracy to video. And we've augmented flash to add Night Sight technology, so darker skin looks natural even in flash photos.
Video Boost with Night Sight
HDR+ already helps you capture stunning photos on a smartphone with computational photography, and now we're using the same algorithms to enable an all-new approach to computational video. Making that happen presents a challenge because there's so much more data in a video than a photo. In fact, processing a one-minute 4K video at 30 frames per second is the same as processing 1,800 photos — a task no mobile phone can solve alone. But by combining the efficiency of Tensor G3 and the power of our data centers we were able to make HDR+ video a reality.
When you use Video Boost on Pixel 8 Pro, you'll still receive a high-quality video right away, but the video will also upload to the cloud where our computational photography models are applied to your entire video. This process also makes Night Sight Video possible for the first time on Pixel, so you can create memories in low-light situations where you couldn't before. Both features are coming later this year.
Pro Controls on Pixel 8 Pro
Pro Controls provide even more control of your camera settings on Pixel 8 Pro, opening up a world of creativity. In addition to white balance, exposure and shadows brightness controls, you'll now be able to manually adjust focus, shutter speed and ISO on Pixel 8 Pro. And new Pro settings let you take 50MP photos throughout the zoom range. Even as you fine-tune Pro Controls, all of Pixel's HDR+ computational photography is still enabled.
Guided Frame
Guided Frame uses a combination of audio cues, high-contrast animations and haptic (tactile) feedback to help people who are blind and low-vision take photos. This feature now works on both the front and rear cameras, and it recognizes more than just faces — so snap a picture with your dog or your dinner.
Make complex edits to your photos and videos
Create the perfect group photo with Best Take, reimagine your photos with Magic Editor, reduce distracting sounds in your videos with Audio Magic Eraser and, coming later, zoom in on what matters with Zoom Enhance.
More from this Collection
Made By Google: Helpful, simple and personal
Take a look at our growing family of Pixel devices packed with premium hardware, helpful software and state-of-the-art AI research.
View all 10 articles