How we built the Pixel Camera Bar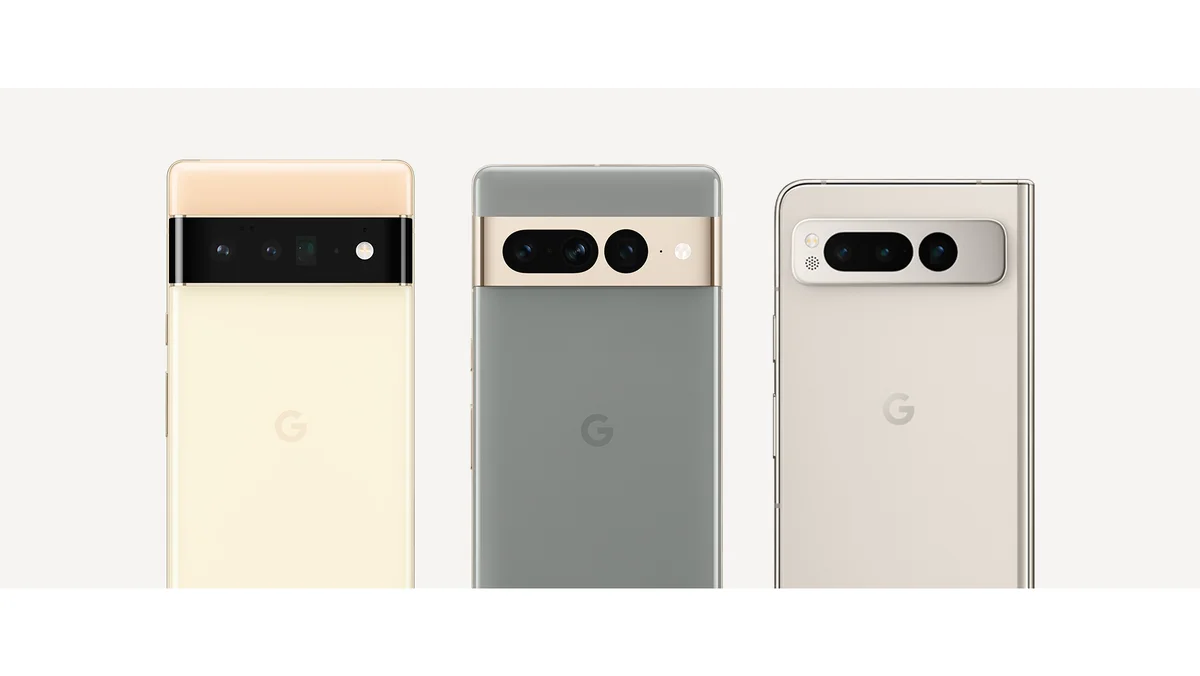 In 2021, with the launch of Pixel 6 and Pixel 6 Pro, Google debuted a dramatically improved camera. The design process was a labor of love between the design and engineering teams — one that's greatly paid off.

Since its debut on Pixel 6, the camera bar has become a trademark of the lineup — so much so that today, when you think Pixel, you probably automatically think of that sleek bar spanning the back of the phone. But moving away from the formerly boxy home for Pixel camera sensors and lenses was a big departure for the team and the product, and required a lot of creative collaboration and experimentation to get right. Here's how the team worked together to design and build the Pixel Camera Bar — and how it keeps getting better over time.
Designing and engineering the Pixel Camera Bar
The teams building the Pixel 6 lineup had big goals for the new camera. The kind of image quality they wanted to accomplish would require more light, and bigger lenses. But they didn't want those much bigger lenses to mean a much bigger phone. "If you look back at Pixel 5 all the sensors were all grouped into this little square — so when we knew the camera would be greatly improved, we wanted to do something different," says industrial designer Sangsoo Park. "We didn't want the phone to be bigger, and wanted to really maintain everything being contained and streamlined, but also celebrated in a way."
Plus, they didn't want Pixel 6 to have its larger lenses sticking too far out, which would make the phone lie unevenly when placed screen-up. And then there was Pixel 6 Pro. "Pixel 6 Pro also included three rear cameras for the first time, too," says Pixel product manager Stephanie Scott. "We wanted to bring the capability to zoom both in and out of a scene for more creative control."
Both the engineering and design teams were ready to try something new. "We all wanted to create a camera design that was completely different, something we hadn't seen," Sangsoo says. "We wanted to take the design to a new level." Taking the Pixel 6 series to a new level meant the designers wanted to package it in something that felt like a step up. That required a lot of work, of course. "It's a massive undertaking to rearrange an entire camera system," Sangsoo says. Designers wanted the new look to be bold, eye-catching and surrounded by the soft surface of the phone's exterior. "We created a very precisely sculpted metal chassis to house the new camera system," says Sangsoo. "The camera glass organized the new camera system into one single element." This design added a simple, functional structure — the team describes it as being "visually clean."
Physically putting it all together wasn't so simple, though. "One of the biggest challenges was how many 'hidden' constraints there were," says Stephanie. "Some of our engineers likened arranging the phone to Tetris — finding a spot for everything. I think it was more like chess, because the design is so interdependent." For example, the main and ultra wide cameras couldn't just go anywhere; they needed to be next to each other for features like portrait mode to work. But in the end, multiple teams worked together through manufacturing challenges to bring the camera to life.
Oh, and the name? It felt like a natural choice. "'Camera bar' is a nod to Search bar," Stephanie says.
The Pixel Camera Bar's evolution
The Pixel Camera Bar has continued to evolve since its initial release. "We really wanted to mature the camera bar's design from Pixel 6 to the 7 and bring more emphasis to the camera," says industrial designer Jaeun Park. They did this by more fluidly integrating the bar with a metal frame. "We took inspiration from liquid metal surfaces to create this look," Jaeun says. Pixel 7 and 7 Pro's metal surface surrounds the cameras with pill and circle shapes, which are also found in Google's Material You UI, bringing cohesiveness between software and hardware.
Pixel 7 and Pixel 7 Pro introduced an all-metal camera bar design with the pill- and circle-shaped camera glass.
The team also tweaked the Pixel Camera Bar for the new Pixel Fold — yet another exercise in creativity. "Building the camera bar for Fold had to take our in-house design work even further — we were working with a totally new architecture," says Isaac Reynolds, a Pixel Camera product manager. The new phone has a hinge, two screens and a different camera bar. "With Pixel Fold, you have a unique form factor," Sangsoo says. "So we really wanted to embrace this unique form factor. Instead of simply replicating what we'd done, we wanted to refine and optimize the camera visor detail that works with the asymmetrical form the hinge gives it." After exploring multiple options, they went with a Pixel Camera Bar that lived within the phone's body instead of spanning from edge to edge entirely, as it does in Pixel 7 Pro. This was both a structural and aesthetic choice. "It provides a nice structure that attaches the protective case more firmly. It's also just the right amount of the space between the hinge and the enclosure, so it's visually nicely balanced," Sangsoo says. "Everything became more harmonious with this approach."
Pixel Fold's Camera Bar lives inside its own casing element instead of spanning the full width of the phone, like the camera bar does on other Pixel phones. Because of how Pixel Fold opens, this gives it a more visually balanced look.
The design and engineering teams wanted to make sure Pixel Fold had a high-resolution main sensor, a great ultrawide sensor and a 5x telephoto lens. It also needed to be able to handle low-light settings. And they had to do all this with even less space — unfolded, Pixel Fold is even thinner than Pixel 7 Pro. "The room we had to work with got smaller in every dimension. We had no room to spare," Isaac says. "But we were able to pull it off thanks to in-house engineering and a design team that knew what to do with our needs."
With each iteration of the Pixel Camera Bar, what it can do, how it works and what it looks like has changed. But it remains an entirely familiar element of the phone. "It's become a signature for us," says Jaeun.