Take a look at our new Pixel portfolio, made to be helpful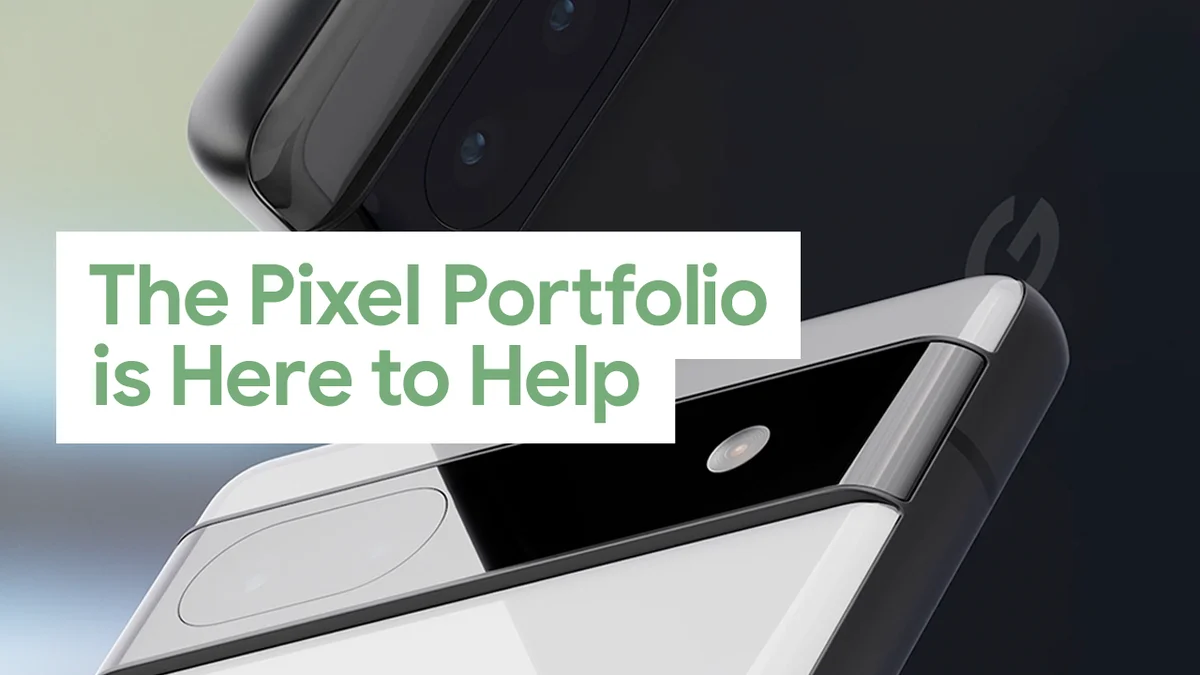 From phones and smartwatches to tablets and laptops — our day-to-day lives can be filled with so many devices, and dealing with them should be easy. This is why we're focused on building hardware and software that work together to anticipate and react to your requests, so you don't have to spend time fussing with technology.
To bring this vision to life, we've spent years focusing on ambient computing and how it can help us build technology that fades into the background, while being more useful than ever. Today at I/O, I shared several important updates to our hardware portfolio that lay the groundwork for creating a family of devices that not only work better together, but work together for you.
Meet the new Pixel portfolio
We've thoughtfully designed the Pixel portfolio so the helpfulness and intelligence of Google can adapt to you in a non-intrusive way. This is all possible thanks to multi-device work from the Android team combined with our work to layer cutting-edge AI research and helpful software and services onto our devices. And of course, we always tightly integrate powerful data security directly into our hardware.
Last year we launched Google Tensor, our first custom-designed mobile system on a chip (SoC), to create a common platform for our Pixel phones. The first Pixels built with Tensor, Pixel 6 and Pixel 6 Pro, are the fastest selling Pixel phones to date. And today we introduced the new Pixel 6a, which has the same Tensor processor and industry-leading security from our Titan M2 chip.
Our Pixel Buds are designed to perfectly complement your Pixel phone, and we're excited to expand the earbuds offerings with Pixel Buds Pro. These premium earbuds include a new, custom 6-core audio chip that runs Google-developed algorithms — all tuned by our in-house audio engineering team.
A sneak peek of what's to come
Building on our ambient computing vision, we're focused on how Pixel devices can be even more helpful to you — now and in the future. Today, we gave a preview of our new Google Pixel Watch — the first watch we've built inside and out. It has a bold circular, domed design, a tactile crown, recycled stainless steel and customizable bands that easily attach. With this watch, you'll get the new Wear OS by Google experience and Fitbit's industry-leading health and fitness tools — right on your wrist. Google Pixel Watch is a natural extension of the Pixel family, providing help whenever and wherever you need it. It will be available this fall, and we'll share more details in the coming months.
We also previewed our Pixel 7 phones, coming this fall.1Our next version of Google Tensor will power these devices, which are built for those who want the latest technology and fastest performance.
And finally, we shared an early look at our Android tablet, powered by Google Tensor.2Built to be the perfect companion for your Pixel phone, our tablet will blend into your day-to-day routine and help connect the moments you're on the go with the moments you're at home. We hope to have more to share here in 2023, so stay tuned.
We're building out the Pixel portfolio to give you more options for varying budgets and needs. I can't wait for everyone to see for themselves how helpful these devices and technology can be — from wearables, phones and tablets to audio and smart home technology. And if you're headed to the New York area, you can see these devices in action at our second Google Store that's opening this summer in Brooklyn.