Between brush strokes: A Q&A with artist Heather Day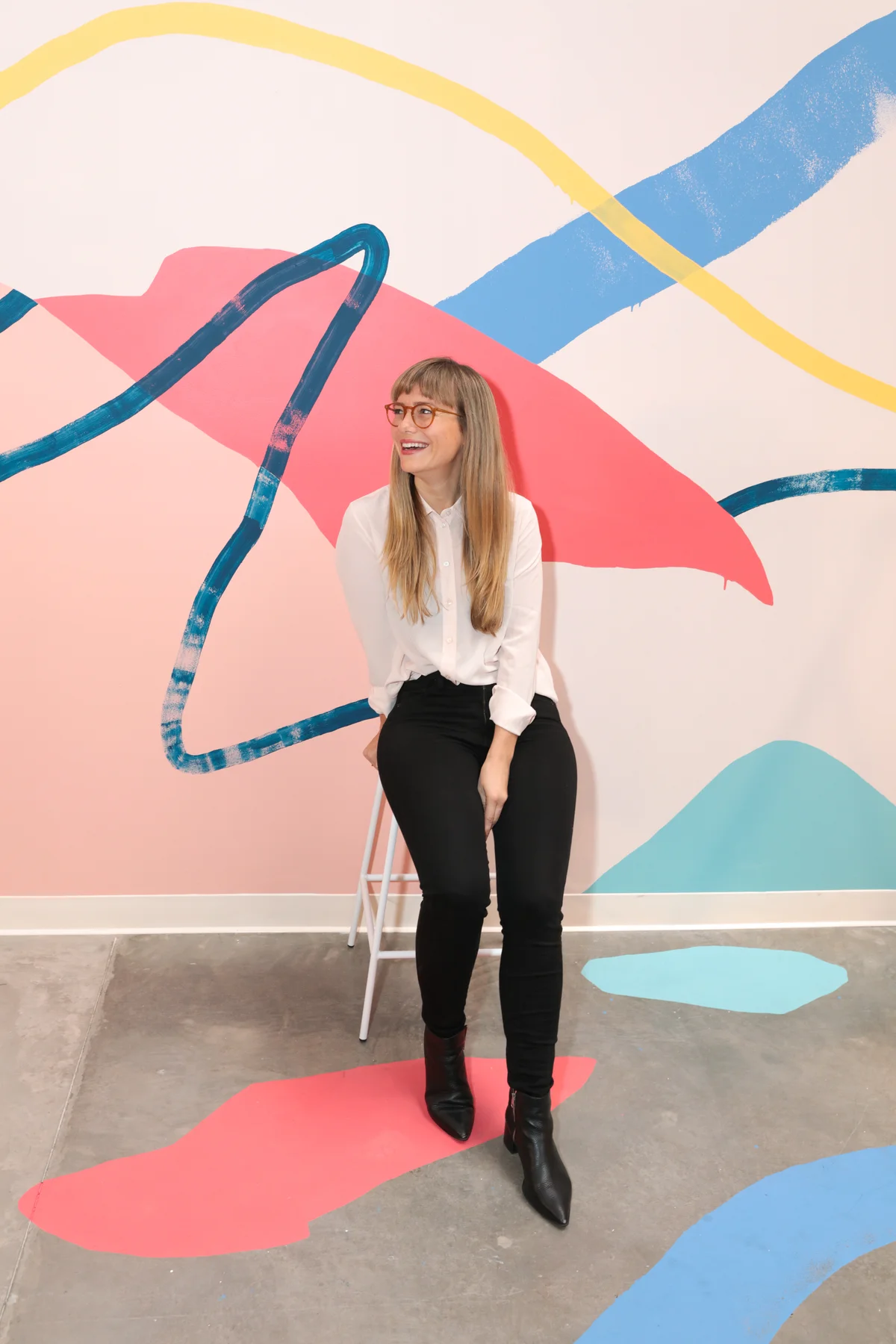 These days San Francisco-based artist Heather Day is painting more than just canvas. In fact, she recently brought her unique perspective and energetic composition to the walls of our New York City pop-up store where she painted the town red … and blue … and Not Pink.
The same bright lines, playful scribbles and washes of color that make up her fresh mural in SoHo can also be found in our latest artist collection of My Cases—Google Pixel cases that are available in more than one hundred designs.
In between brush strokes, we caught up with Heather Day to find out what inspires her work, how technology helps bring her abstract paintings to life and who her dream dinner guest is.
Artist Heather Day's painting comes to life on the walls of our pop-up store. Photo credit: Minü Han. 
What was your inspiration for this mural?
I wanted this mural to be playful, easily palatable and encourage visitors to stay for a while. While I was making this piece, I thought about the energy constantly pulsing through New York City and the patterns therein. The city itself feels like a collage of complex shapes, hemmed in by the borders of wandering lines. The mural mirrors this concept.
How does technology play a role in your creative process?
I primarily work with traditional mediums, as in physical mediums. To take an idea from draft to reality, I use the Pixel Slate and digital pen to draw renderings of my plans for a mural. I can make marks fast and do all of this in a minimal amount of time, from anywhere. I don't have to be in my studio to experiment.  

Using a digital drawing pad gives me a more true-to-form picture of what my work will look like at scale. It's hard to get that perspective working on paper. Now, I can zoom in and out of a space while I'm painting, albeit digitally. 
Your artwork also appears on Pixel My Cases. How did you come up with the designs for your My Case collection?

My process was playful. I approached this piece the same way I would a painting on canvas, but my medium was different this time. I worked on about 70 different paintings, experimenting with the Not Pink color on paper. In my studio, I played with spills of lush acrylic paint, pairing those markings against energetic streaks of pastel.
One of Heather Day's designs on the latest collection of My Cases for Pixel. 
You're also a recent Pixel convert—welcome to #teampixel! What is your favorite feature so far?
So far, it's the camera. I love how it takes such beautiful photos in low light with Night Sight.
You host a dinner series in San Francisco. Who is your dream dinner guest and where would you take them to grab a bite to eat?
Yes! We started the dinner series as a small experiment to bring a diverse group of strangers around my table for dinner. Now, it's evolved into what we call Studio Table.
My dream dinner guest would be abstract painter Katharina Grosse. I'd imagine we'd keep it simple and pick up sandwiches from a bodega and take a walk around Central Park and talk art.
Heather Day's mural set the mood for a brunch we event we hosted at the Google pop-up store.