The latest Pixel 4 accessories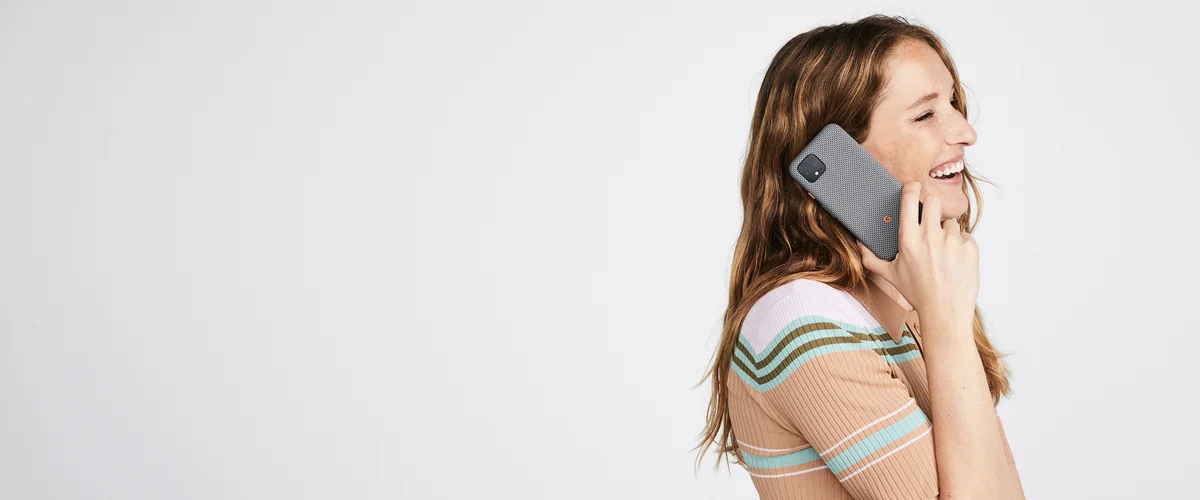 Before you head out to pick up your new Pixel 4 later this month, check out the latest Google accessories and the accessories our partners have been working on. Like Pixel 4, these new accessories are designed to help you capture the best photos, get a fast wireless charge, and in some cases, help the planet, thanks to sustainable materials.
Pixel 4 and Pixel 4 XL fabric cases
Our signature knit
fabric cases
come in four colors that complement the Pixel 4. Whether you dress up your phone with Could Be Coral or Sorta Smoky, your Pixel will stay protected and in style. New this year, we're using a type of fabric that requires less water in the dyeing process which helps to minimize environmental impact.
Sustainability in your pocket
Pela, one of our more than 50 Made for Google partners, created a
Compostable Protective phone case
for Pixel 4 and Pixel 4 XL. Beautifully designed and eco-friendly, Pela makes one of the first sustainable phone cases, which are 100 percent compostable in just three months.
Fast, wireless charging
Pixel Stand
is still available to quickly charge your Pixel while displaying your favorite Google Photos album in a slideshow while you charge your phone. For a helpful, quick charge on the go, iOttie is launching the
Easy One Touch Wireless 2
car charger with Pixel 4 compatibility and 10 watts charging speed; so even while driving and using Google Maps, Waze, or Android Auto features, Pixel 4 can charge wirelessly.
A helpful photography sidekick
The
Joby Standpoint Tripod phone case
is the perfect photography companion for the Pixel 4's latest camera features. The aluminum legs offer on-the-go stability whether you're capturing a group shot, a time lapse or making a video.
Pela's Compostable Protective Phone Case


iOttie's Easy One Touch Wireless 2 car charger

Joby Standpoint Tripod Phone Case
If you live in the U.S. and Canada and purchase a Pixel 4 between October 15 and 24, you'll get a $100 Google Store credit to put toward Pixel 4 accessories (terms apply).
Our partners in the Made for Google program work closely with Google engineers to make sure that their accessories are compatible with all of Pixel's exciting new features. To check out all of the new Pixel accessories, visit the Google Store.

More from this Collection
Made by Google, made to help
Pixel 4, Pixel Buds, Pixelbook Go, Nest Mini and Nest Wifi are part of our vision to create a consistent, helpful Google for you.
View all 12 articles