New Pixels—and new prices—are here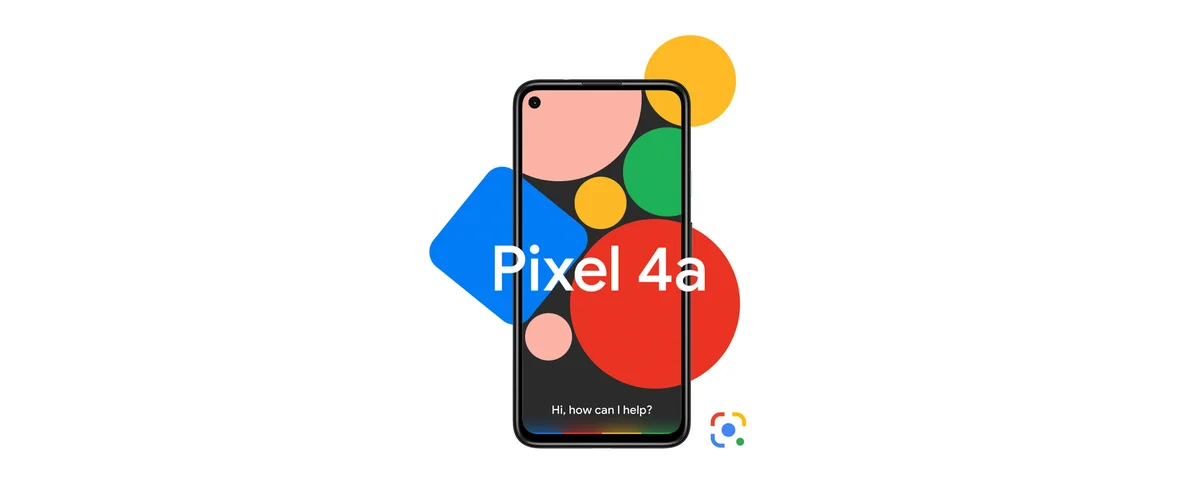 Last year, Pixel 3a gave people a chance to get the helpful features of Pixel at a more affordable price. This year, Pixel 4a—which launches this month—and the first 5G-enabled Pixels, Pixel 4a (5G) and Pixel 5 coming this fall, will continue to bring the features people love—like an incredible camera and feature drops that make your phone better over time—packaged in sleek new hardware at more affordable prices.  
Meet Pixel 4a: The "everything you love about Google" phone
Want to charge less often, take professional-looking photos, enjoy enterprise-grade security, all without breaking the bank? The Pixel 4a, starting at $349, has your name on it. 


Same great Pixel camera, new lower price
With the same incredible camera experiences from Pixel 4 and a redesigned hole-punch design, Pixel 4a brings the same features that have helped millions of Pixel owners take great shots. HDR+ with dual exposure controls, Portrait Mode, Top Shot, Night Sight with astrophotography capabilities and fused video stabilization—they're all there. 

Sleek design 
The Pixel 4a comes in Just Black with a 5.8-inch OLED display. It has a matte finish that feels secure and comfortable in your hand and includes Pixel's signature color pop power button in mint. Check out the custom wallpapers that have some fun with the punch-hole camera. 

Help for those who need it
In addition to features like Recorder, which now connects with Google Docs to seamlessly save and share transcriptions and recordings (English only), Pixel 4a will include helpful experiences like the Personal Safety app for real-time emergency notifications and car crash detection. (Car crash detection is not available in all languages or countries. Learn More about car crash detection's availability in your language or country.) 
Pixel 4a also has Live Caption, which provides real-time captioning (English only) for your video and audio content. New with the Pixel 4a launch—and also rolling out for Pixel 2, 3, 3a and 4 phones—Live Caption will now automatically caption your voice and video calls.


New Google Assistant in more languages
Introduced last year, the new Google Assistant is also available on Pixel 4a to help with multitasking across apps and getting things done quickly, like finding a photo or sending a text. You can now try out the new experience in German, French, Spanish and Italian, in addition to English, with more languages coming soon. Learn more at g.co/pixelassistant/languages. 
Pre-order Pixel 4a now
The Pixel 4a has a Qualcomm® Snapdragon™ 730G Mobile Platform, Titan M security module for on-device security, 6 GB of RAM and 128 GB of storage with an even bigger battery that lasts all day1. New Pixel 4a fabric cases will also be available in three colors.
Pixel 4a users can enjoy entertainment, games and apps and extra storage with three month free trials of YouTube Premium, Google Play Pass and Google One. Learn more at g.co/pixel/4aoffers. 
Pixel 4a is now available for pre-order in the U.S. on the Google Store and on Google Fi. It will be available to customers on Aug. 20 through the Google Store, BestBuy.com, Amazon and more, as well as U.S. carriers including Google Fi, U.S. Cellular and Verizon. For more information on availability in different countries, head to the Google Store. 

Sneak peek at Pixel 4a (5G) and Pixel 5
This fall, we'll have two more devices to talk about: the Pixel 4a (5G), starting at $499, and Pixel 5, both with 5G2 to make streaming videos, downloading content and playing games on Stadia or other platforms faster and smoother than ever.
Pixel 4a (5G) and Pixel 5 will be available in the U.S., Canada, the United Kingdom, Ireland, France, Germany, Japan, Taiwan and Australia. In the coming months, we'll share more about these devices3 and our approach to 5G. In the meantime, be sure to sign up to be the first to hear more. 
---
1  Approximate battery life based on a mix of talk, data, standby, and use of other features, with always on display off. An active display and other usage factors will decrease battery life. Pixel 4a battery testing conducted in Mountain View, California in early 2020 on pre-production hardware and software. Actual results may vary.

2 Requires a 5G data plan (sold separately). 5G service not available on all carrier networks or in all areas. Contact carrier for details. 5G service, speed and performance depend on many factors including, but not limited to, carrier network capabilities, device configuration and capabilities, network traffic, location, signal strength and signal obstruction. Actual results may vary. Some features not available in all areas. Data rates may apply. See g.co/pixel/networkinfo for info.
3  These devices have not been authorized as required by the rules of the Federal Communications Commission. These devices are not, and may not be, offered for sale or lease, or sold or leased, until authorization is obtained.