Recycled style: Introducing the Pixel 4a case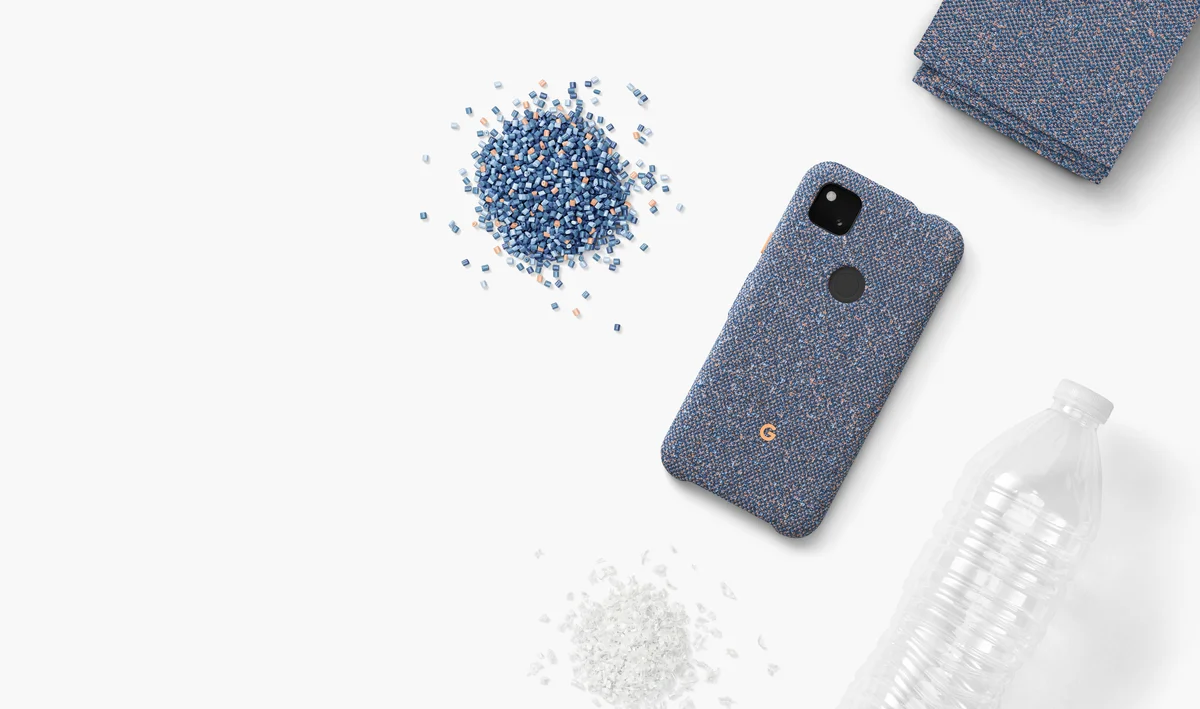 Picking a phone case is a difficult decision. What color should you choose? Do you want something flashy or simple? Maybe you're looking for something that has the environment in mind; if that's the case, you're in luck, because our new case, which is made from over 70 percent recycled plastic, has arrived for the Pixel 4a. The case comes in three colors (Basically Black, Static Gray and Blue Confetti).
Knitted for the planet
Last year, we outlined our sustainability commitments across manufacturing, the supply chain and product design. We also introduced the new Google Nest Mini speaker, the first Google product with fabric made with recycled water bottles. The Pixel 4a cases also feature this material; in fact, two recycled plastic bottles can provide enough knitted outer fabric for five cases. In total, the case is made from over 70 percent recycled material, meaning we're turning waste into something beautiful.  

Made to last
The new Pixel 4a fabric case reduces worries of wear and tear by using a jacquard pattern to more effectively mask signs of use.  When hand washing won't do the trick, you can toss the Pixel 4a fabric case in with a load of laundry (or on its own) to help remove dirt, dyes and other grime that could build up in between the fibers of the case. See g.co/cases/help for more tips.
Find your style 
Fresh patterns and textures along with beautiful pop colors on the lock button and G symbol add vibrance and functionality to your phone case. The unique fabric material and new patterns come in three colors that complement the Pixel 4a and your own style, so you don't have to sacrifice aesthetics for protection.
Added protection, just in case  
Our new edge-to-edge inner microfiber wraps around your Pixel and the raised-edge design helps protect your screen and camera  against scratches. You can rest easy knowing that your Pixel is in safe hands, even if your hands may be a little unsteady. 
Learn more about our Pixel 4a fabric case, and check out other accessories from our Made for Google partners like CaseMate, Moment, and Pela.