Roses are red, violets are blue: six Pixel camera tips, just for you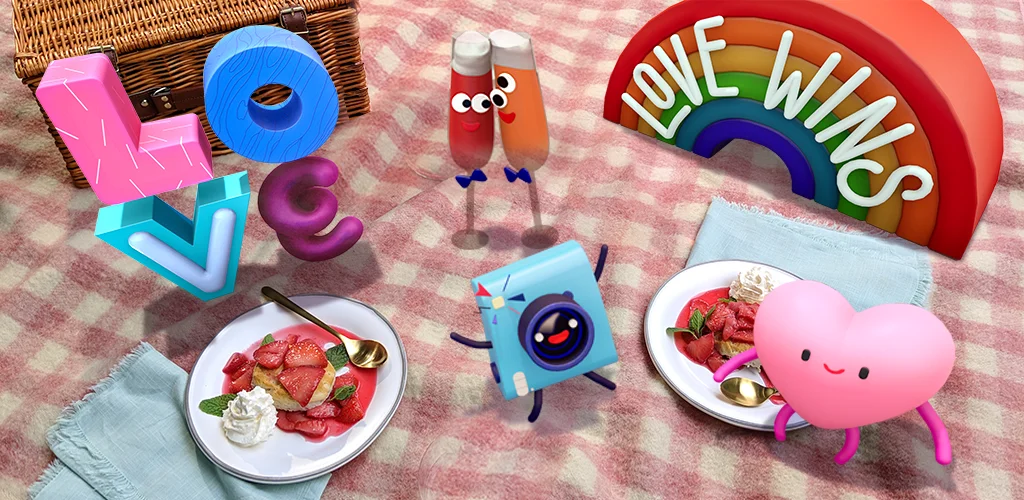 No matter what your plans are this Valentine's Day, you'll probably end up taking a few photos to celebrate or capture the moment—and that's where Pixel's camera comes in. Pixel 3's camera has tools that can help you capture and get creative with your V-Day photos. Here are six tips for our beloved #teampixel.
1. Virtual Valentines
Playground is a creative mode in the Pixel camera that helps you create and play with the world around you. You can send a virtual Valentine, or make your photos and videos stand out with the new Love Playmoji pack and two sticker packs. Capture and celebrate the love in the air today and year-round with interactive hearts, fancy champagne glasses, animated love notes or lovebirds.
2. A V-Day Vision
Your Valentine always stands out to you. So make them the center of focus with Portrait Mode, and watch as the background fades into a beautiful blur… just like the world does when you're together.
3. Mood Lighting
Romantic dinner date? Use Night Sight to capture the mood when the lights are dim. Pixel's camera can capture the highlights of your Valentine's celebrations, even in low light.
4. Picture Perfect Palentines
If you're celebrating with your Palentines, Group Selfie Cam on Pixel 3 gives everyone the love they deserve in your group selfie.
5. Search at First Sight
The technology that lets you search what you see is baked right into Pixel 3's camera. See a shirt that would look great on your Galentine? Use Google Lens to find something similar online. Want to know what that flower is in your bouquet? Use Google Lens to identify it. Making a last-minute dinner reservation at that restaurant on the corner? Use Google Lens suggestions to dial the number on their sign with just a tap in the Pixel camera.
6. Sharing is Caring
With unlimited original quality photo and video storage using Google Photos on Pixel 3, you can snap as many shots as you want. From there, you can turn them into a movie or set up a live album, so you can relive (and share) your favorite Palentines' moments year-round with your friends.
So whether you're celebrating Valentine's, Palentine's or Galentine's day, Pixel 3's camera can help you capture your favorite moments with your favorite people.