Seven things you can do with Google Pixel Buds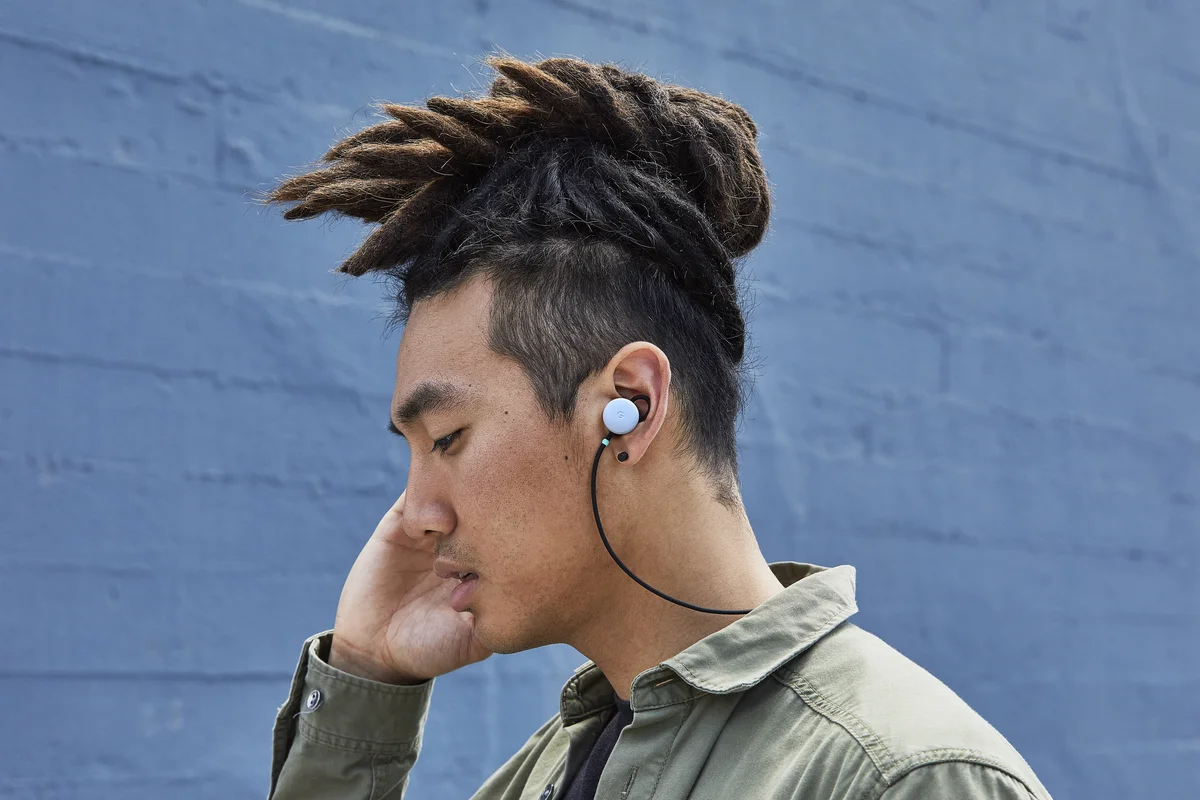 Last month we announced Google Pixel Buds, a pair of wireless headphones that sound great and help you do more without you needing to look at your phone. Pixel Buds are easy to control, comfortable to wear, and fast to pair, and with the Google Assistant, help is just a touch away. There's a lot these headphones can do—did we mention real-time translation in 40 languages?
Pixel Buds recently started shipping from the Google Store and our retail partners, so we wanted to share seven (hopefully) handy things you can do with them.
1. Connect with one tap: Pairing Pixel Buds with your phone is fast and easy—open the charging case near Pixel 2 or phones running Android Nougat or newer (with the Bluetooth turned on of course) to pair. Then tap connect on the notification that pops up on your phone and you're ready to get started.

2.
Control with just a touch:
No more searching for tiny buttons on a cord or pulling out your phone to change your tunes or answer a call from Mom. Tap the right earbud to play, pause or answer a call; swipe forward or backward to adjust the volume. All your audio controls are conveniently packed onto a touchpad on the right earbud.
3.
Instantly access the Google Assistant:
Want to get things done without needing to look at your phone? If you have an
Assistant-enabled Android phone
and data connection, just touch and hold the right earbud and ask the Google Assistant for help. Play music, send a text, or get walking directions without ever reaching for your phone.
4.
Communicate in 40 languages:
Order spaghetti bolognese like a pro, give directions to a traveler from China, or just impress your friends with real-time translations using Google Translate, Pixel Buds and a Pixel or Pixel 2. Your earphones hear you and your Pixel's speaker will play the translation in another language. When the other person speaks, you'll hear the translation right in your ear. To launch Google Translate, simply touch and hold your right earbud and say "Google, help me speak [LANGUAGE]".
5.
Check your messages without looking:
No need to stop what you're doing when you get a new notification. When you enable spoken notifications on your phone, you'll hear a brief chime whenever you receive a new notification.  Double-tap on the right earbud after hearing an alert and your Google Assistant will read the new message to you or tell you what's next on your calendar.
6. Store and charge your headphones on the go: Keep Pixel Buds safely stored when you're not using them in the handy little case. No need to jam the cord into the case—we designed the charging case so you can neatly wrap Pixel Buds inside. Charge up both Pixel Buds and the charging case all the way and get up to 24 hours of total listening time combined. Learn more about battery life and charging in our help center.

7.
Get the perfect fit:
Customize the fit of Pixel Buds without needing to swap out any pieces. With the fabric loop, you can adjust the fit so they sit in your ear comfortably and securely. That sweet little loop is part of the cord that connects Pixel Buds, meaning you can wear them how you want all day—both earbuds in, one in and one out, or both out around your neck—you choose.
And, to cap off our list, here's one thing NOT to do with your Pixel Buds—don't cut the cord!