Teach your self(ie) how to snap the perfect pic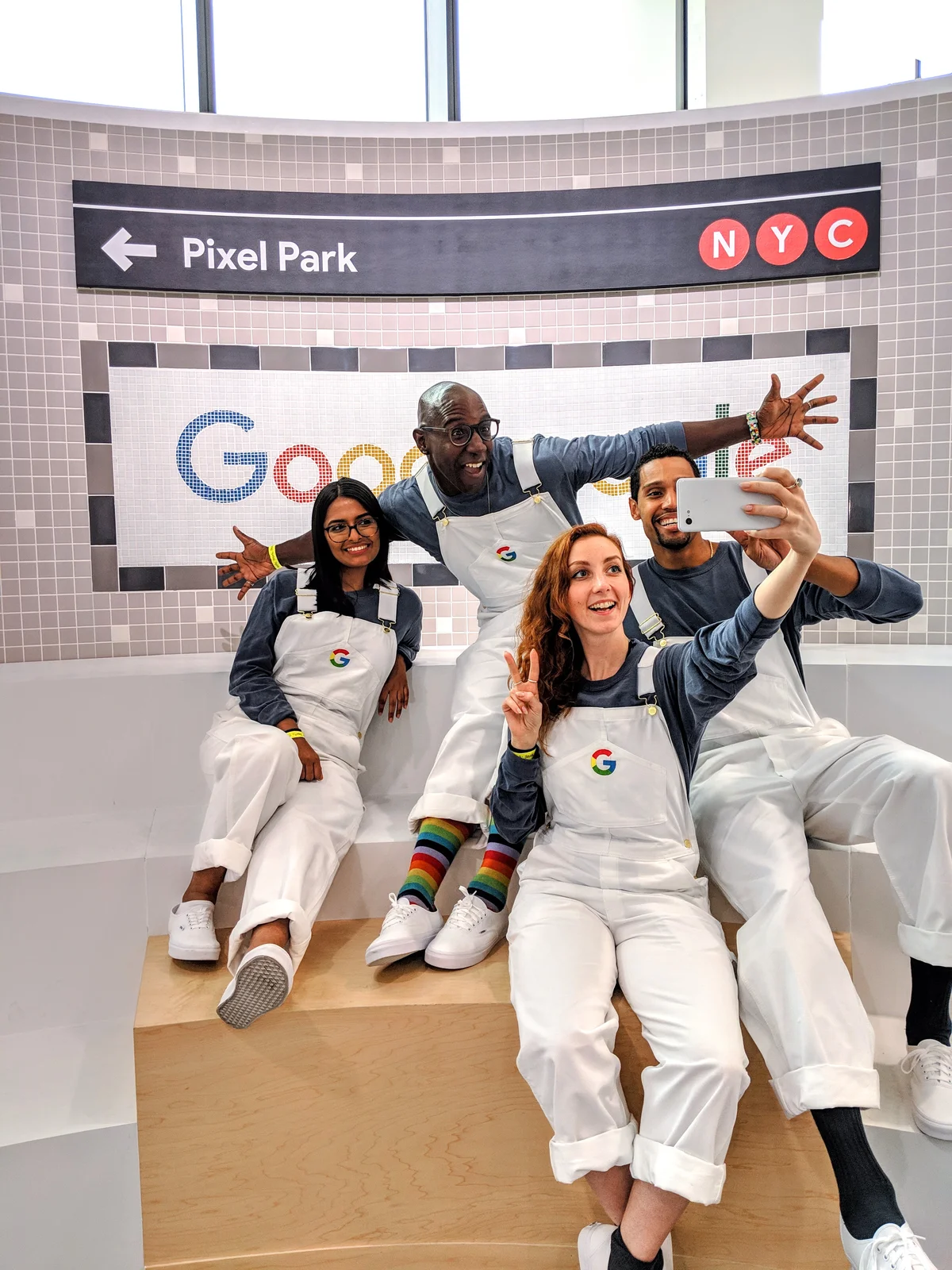 A selfie a day keeps the doctor away? According to a study, millennials are expected to take more than 25,000 selfies in their lifetime, which comes down to one solo snap a day.
Today is National Selfie Day, so we've put together a few tips and tricks from our Pixel Camera experts for taking the best solo pics.
Natural light > flash: Taking photos in the dark is hard, and it may be tempting to use your phone's flash. But flash photography often makes a selfie look washed out, and you can lose your background, or add glare to your face.
Low-light features are your friend: Having a low-light feature like Pixel's Night Sight can enhance brightness in a dimly-lit setting, but without the white-cast caused by a flash. Night Sight takes several shots and puts them on top of each other to get a naturally lit image, even in the dark.
Know your angles: Positioning your face slightly to one side can make your selfie look less like an I.D. photo, and more like a natural shot. Using photography's "Rule of Thirds" can help you snap a great picture, by bringing the focus of your photo to the area in an image where your eye naturally falls.
Control your portraits: The subtle blur on Portrait Mode can help you pop against the background of your selfie. With Pixel 3 and 3a, you can adjust the blur to your liking. And always remember: Portrait Mode works best when the subject can stand out against a busy background.
Don't over-edit: Just like your parents have always told you: "you're beautiful." While editing apps are great, make sure you still look like yourself after you snap your selfie.