On the year's darkest day, wake up gradually with Pixel 3 and Pixel Stand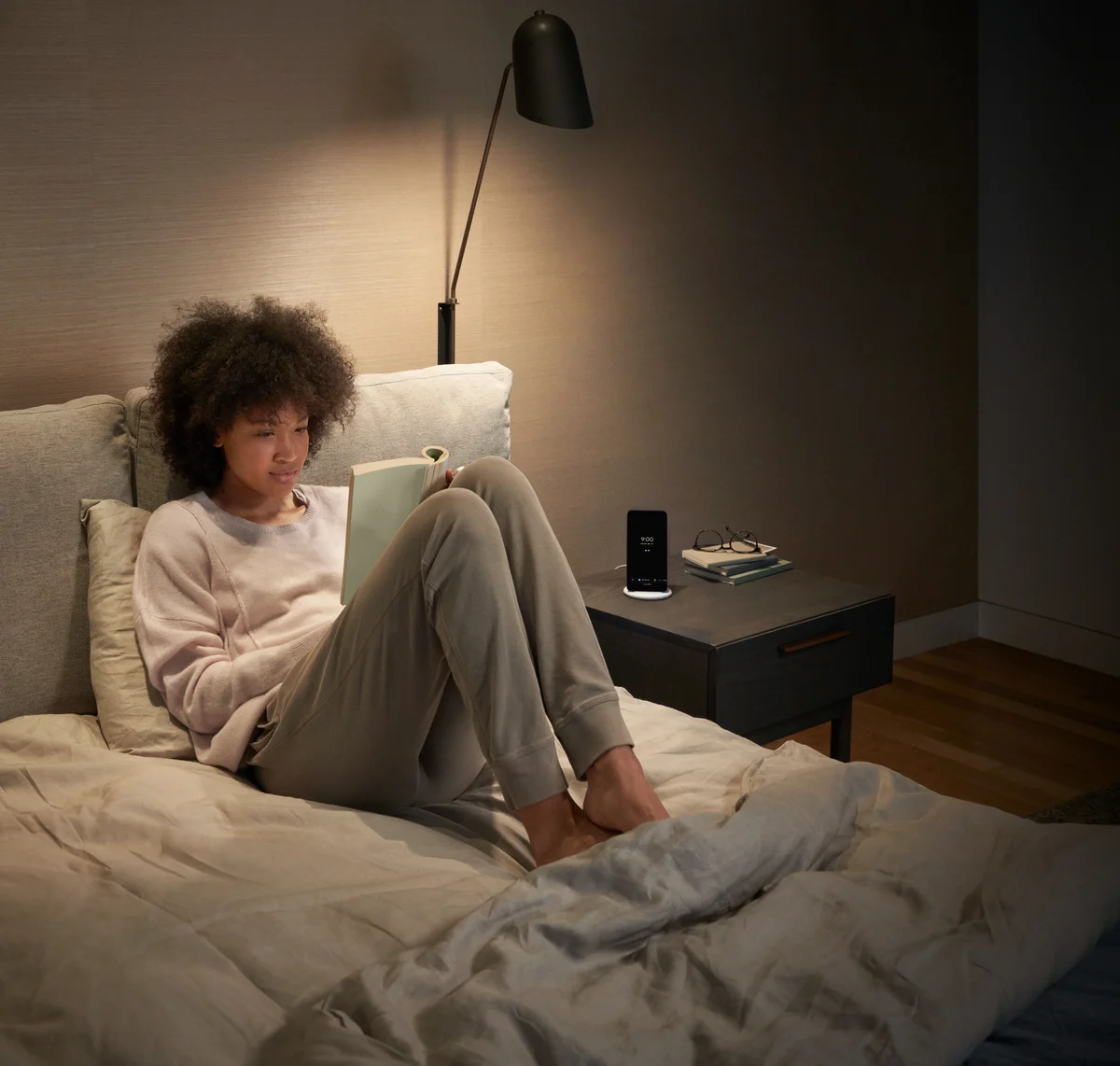 Getting out of bed on most days in the winter can be tough. But the winter solstice on December 21 makes it even harder, since the Northern Hemisphere is in the dark longer than any other day of the year. To help get you out of bed in the dark mornings of winter with a little spring in your step (pun very much intended), if you have a Pixel 3 and Pixel Stand, you can turn on Sunrise Alarm to get a more natural, brighter wake-up.
Scientists have proven that waking up to soft light helps ease you out of your sleep rhythm for  a less jarring wake-up, which in turn sets you out on the right path for your day. In places like the Nordics, where it stays darker longer during the winter, wake-up lights have been popular for years. Engineers on #teampixel were inspired by these lamps and sought a way to create the same effects of an "artificial dawn" to help Pixel users get out of bed each morning. Once you turn on Sunrise Alarm, Pixel 3's screen will slowly brighten in the 15 minutes leading up to the alarm going off, changing from a deep red to orange, then finally, to soft yellow—recreating the beauty of a real dawn to ease you into a better wake-up.
When docked on Pixel Stand, you can use Pixel 3 to customize your settings to help disconnect from technology gradually before bed. Try out features like Wind Down, automatic Do Not Disturb and more of the Digital Wellbeing suite available on Pixel.
Now, #teampixel can get their day started on the right foot—even if it's in the dark—with Sunrise Alarm.