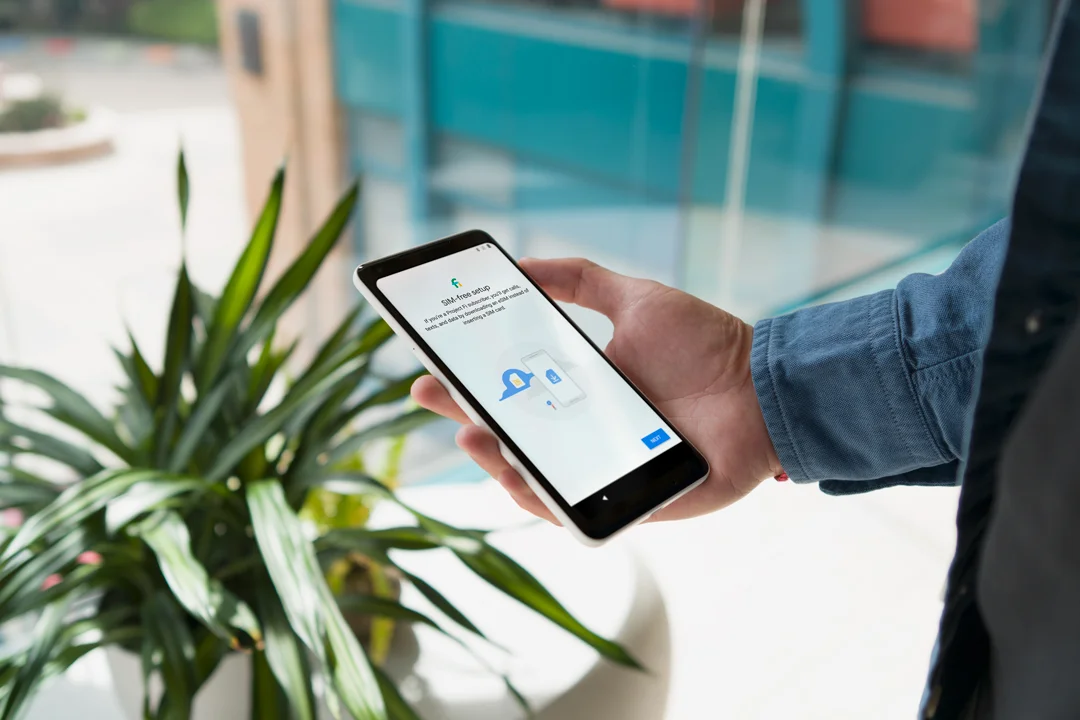 While phones have come a long way over the years, there's one thing that hasn't changed: you still need to insert a SIM card to get mobile service. But on the new Pixel 2, Project Fi is making it easier than ever to get connected. It's the first phone built with eSIM, an embedded SIM that lets you instantly connect to a carrier network with the tap of a button. This means you no longer need to go to a store to get a SIM card for wireless service, wait a few days for your card to arrive in the mail, or fumble around with a bent paper clip to coax your SIM card into a tiny slot. Getting wireless service with eSIM is as quick as connecting your phone to Wi-Fi.  
You'll see the option to use eSIM to connect to the Project Fi network on all Pixel 2s purchased through the Google Store or Project Fi. If you're already a Project Fi subscriber, simply power up your Pixel 2 to begin setup. When you're prompted to insert a SIM card, just tap the button for SIM-free setup, and we'll take care of the heavy lifting.
For now, we're piloting eSIM on the newest Pixel devices with Project Fi. We look forward to sharing what we learn and working together with industry partners to encourage more widespread adoption.
While we can talk about eSIM all we want, nothing beats trying it for the first time. If you'd like to give it a go, head over to the Project Fi website to sign up and purchase the Pixel 2.