Knead some baking inspiration? We've got you covered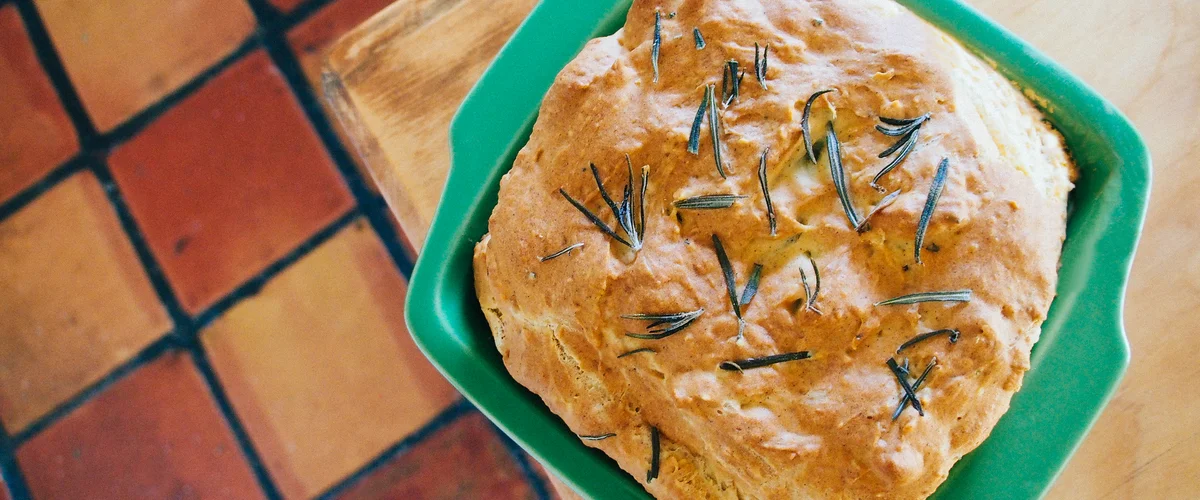 Baking is intimidating. With all its numbers and measurements and exactness, it can be an unforgiving pursuit. And while I know these efforts end in a delicious treat, I've always remained wary of any activities that can be described as "chemistry." 
But within the past few weeks of increased time spent at home, I've found myself searching the back of the pantry for flour and collecting my half-full bags of sugar. Turns out, I'm not alone: We took a look at Google Trends and found that Search interest in Bread has reached an all-time high in the U.S.
Obviously, though, there are many types of bread, so I considered my options. Search interest in Banana Bread reached an all-time high this month in the U.S, as did searches for "focaccia recipe." The latter of the two happens to be trending on YouTube as well: All things sourdough—from starters to common mistakes—are currently enjoying the spotlight.
If that doesn't inspire you to break out the measuring cups, check out this list of the most-searched bread recipes from Google Trends over the past month in the U.S.


Banana bread recipe

Sourdough recipe

Beer bread recipe

French bread recipe

Garlic bread recipe


As a first time bread baker, I decided that it would be best to choose a recipe based on a different description: easy. Coincidentally (or not) enough, over the past year, search interest in "easy recipes" was highest the week of March 29 in the U.S. The instructions for no-yeast bread (searches for "yeastless bread" recipes increased more than 4,600 percent this month) seemed simple enough. Less than an hour later, I had an imperfectly shaped, but still delicious loaf of bread. 
And what goes better with bread (or rather, toasted bread) than coffee? Search interest in "whipped coffee recipe"—which is usually served cold and looks like a dreamy, marshmallow-like cloud—reached an all-time high in the U.S. In fact, "how to make whipped coffee" increased more than 4,200 percent this month. Here are the top regions searching for "whipped coffee" over the past month. 
I'll report back when I come down from the combo caffeine-sugar rush. (Take a look at the recipe and...I think you'll understand.)