Basketball and brackets: a March love story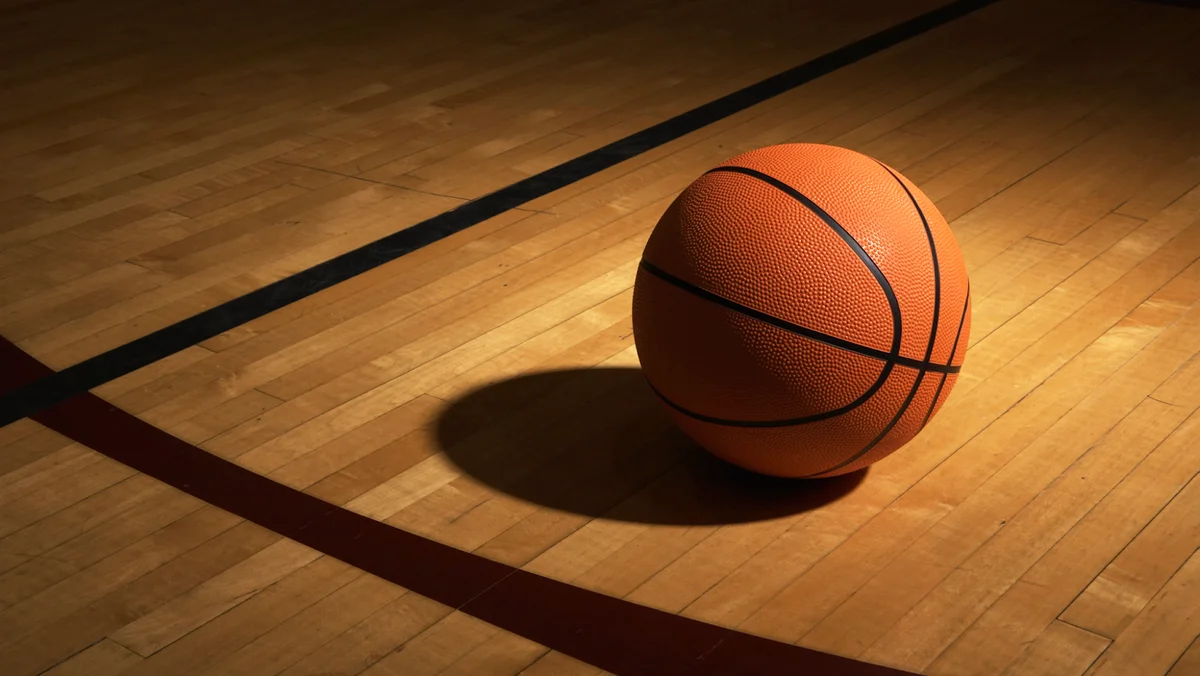 March is synonymous with college basketball. Though my basketball career peaked in middle school, I still find myself cheering for the underdog and watching replays of buzzer beaters night after night. As college basketball heats up, we'll fill out our brackets (I'm partial to Carolina Blue!), and follow along to the latest women's and men's games. Here are some ways to use Search to keep up with your favorite teams and athletes, and catch the best plays from all 100+ games across the tournaments.
Stats leaderboard, trends addition
Across Search we are seeing that people can't wait for the games to tip off. Search interest in the United States for "when does march madness start" increased +1,700% in the past month. But with bragging rights on the line, people are also searching for "Bracketology," which has been a breakout search topic all throughout the regular season in the US. In the spirit of friendly competition, we've decided to share ours with you, because who needs a high NET ranking when you have search interest to help pick a winner?
Search interest in the United States for "when does march madness start" increased +1,700% in the past month.
Keeping up with every play on Search
Now, if it's hard for you to catch every game or maybe you just need an excuse to relive every play, you can do just that. We partnered with Turner Sports, CBS and the NCAA to help you tune-in live with March Madness Live and bring you in-game highlights and post-game recaps, all accessible through Search. Simply look up or click on a specific game and you will have access to real-time content, ensuring you don't miss a single moment of nail-biting basketball.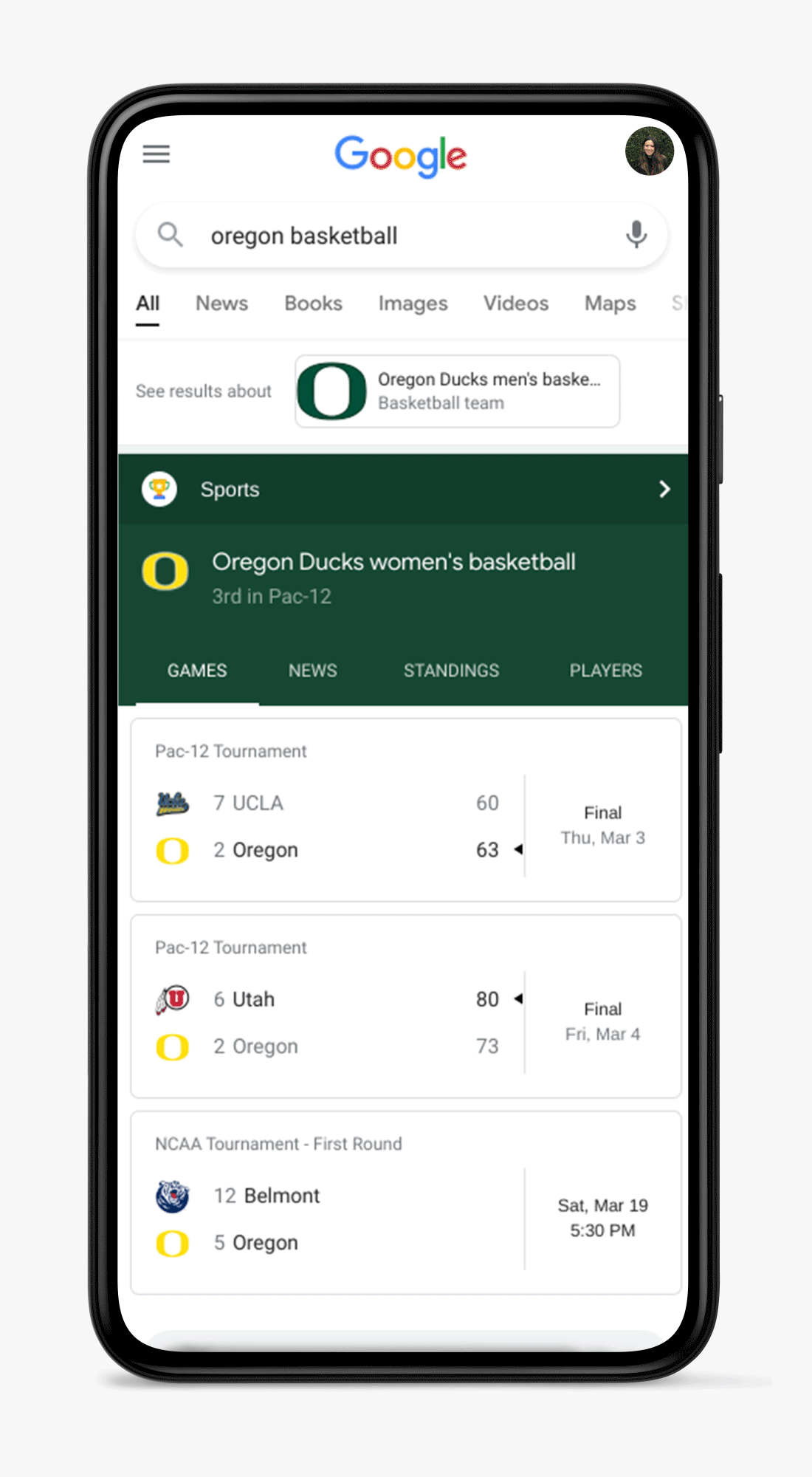 Understanding which team you mean
And with so many great women's and men's teams to keep track of, Search tries to understand what you're looking for. When you come to find sports information for your favorite professional team, it's easy to just search for them by name. But with college sports, women's and men's teams often share the same name. Simply searching for a school name plus the word "basketball" doesn't necessarily specify a league. And if you want to find information for a women's game and only see men's game times or scores, that's not a great experience.
That's why, just in time for the tournament, we're rolling out an improvement to how we understand sports searches and showcase team information in Search. Now, when you search for your favorite college basketball team, we'll take into account different factors like trending searches and even game times to help us better understand which team you're searching for.
Even with these improvements, what Search predicts as likely the most relevant game or team may not be quite what you wanted. But you shouldn't have to do yet another search to ask to see women's or men's scores. So we're adding a carousel with the same kind of information for the other team.
No matter which team you're rooting for, we hope these features make Search work better for everyone. Here's to a college basketball filled March and best of luck with your brackets.