Search
El productor Peter CottonTale captura el 2020 en una canción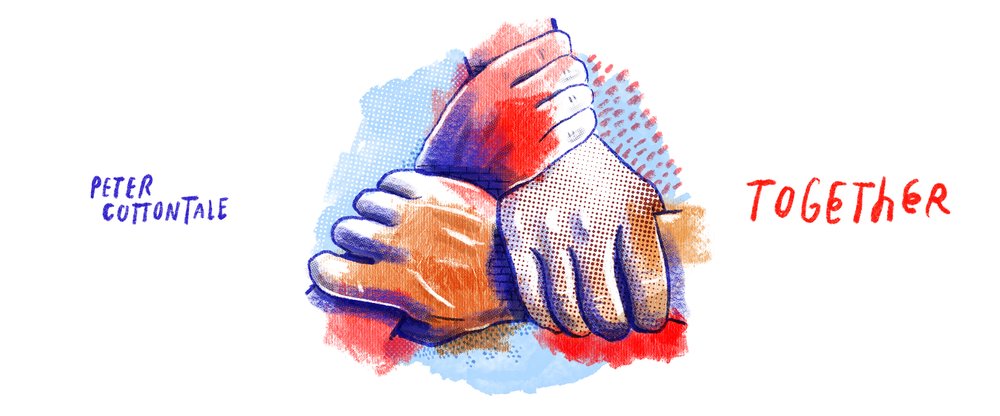 En un año como ningún otro, sabíamos que la campaña 2020 de Year in Search tendría que adoptar un enfoque único. Cada año, los datos de Google Trends reflejan no solo las consultas diarias, sino también los momentos, las personas y las ideas que definieron ese año. Inspirado por los datos de Tendencias del año, el productor musical Peter CottonTale creó la canción destacada en Year in Search.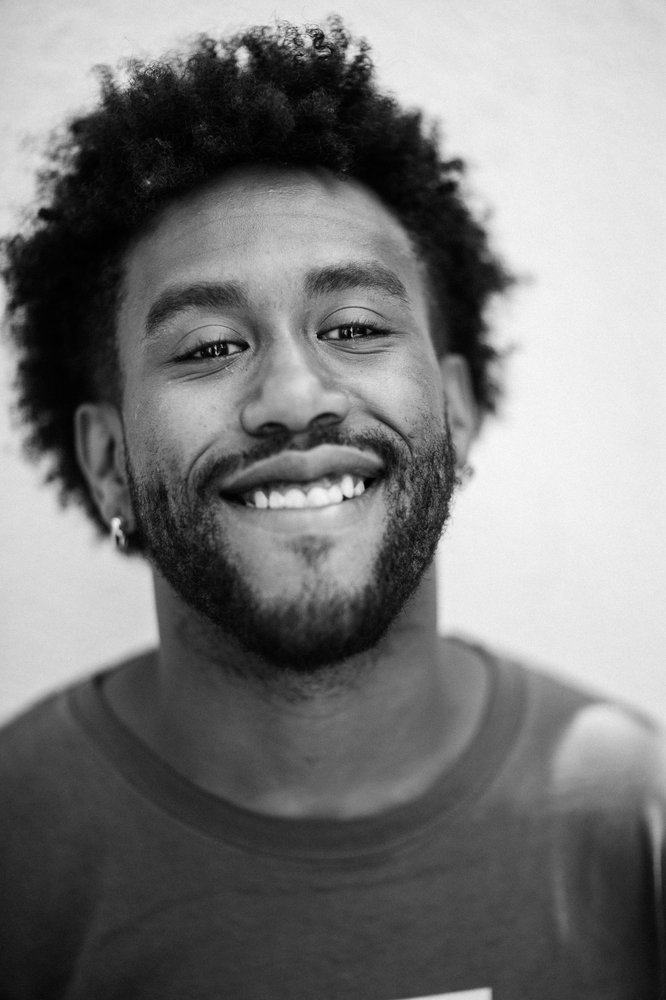 Peter es un productor y músico ganador del GRAMMY por su trabajo con Chance the Rapper. Él mismo lanzó su primer solo álbum, CATCH, a principios de este año. También ha colaborado con artistas de todo el mundo durante la última década como compositor, productor y director musical, así como también como artista destacado principalmente en los teclados. El nativo de Chicago tiene un lugar especial en su corazón para trabajar con artistas de su ciudad natal.
Peter escribió y produjo la canción "Together" en colaboración con Chance the Rapper, Cynthia Erivo, el Chicago Children's Choir, Matt Jones (de Re-Collective Orchestra), Rachel Robinson y Jamila Woods. "Juntos" reconoce las angustias y los desafíos del 2020, así como la necesidad de que las comunidades se unan. Al final, la canción de Peter transmite un mensaje de esperanza.
Nos sentamos con Peter para aprender más sobre su proceso creativo, por qué esta canción significaba tanto para él y la importancia de elevar las voces negras.
¿Qué inspiró Together?
Después de escuchar sobre los planes para "El Año en Búsquedas", el contexto y la visión del proyecto realmente se destacaron. Desde problemas de salud hasta el foco en la lucha de la comunidad negra, se sintió como la forma correcta de ayudar a contextualizar, aumentar la representación y crear oportunidades para todos los involucrados a través de la campaña "El Año en Búsquedas" de Google. Mi esperanza es que mostrar oportunidades para artistas negros con Google genere más oportunidades y otros proyectos en el futuro.
Cuéntanos sobre tu proceso creativo.
Tuvimos reuniones iniciales para discutir lo que el 2020 ha significado para las personas. El elenco de personas involucradas en la creación de la música y la película eran, si no líderes, rodeados de líderes que, a su manera, están impulsando el cambio en la comunidad. También se trataba de dar esperanza a todos y un poco de celebración también. Queríamos mostrar que trabajando juntos, creciendo juntos, lo superaremos.
¿Cómo seleccionaste el talento que te ayudó a hacer realidad tu visión?
En un año en el que la atención se centró en las mujeres negras, quería mostrar y destacar a las increíbles artistas y escritoras negras. Trabajé con Jamila Woods y Young Chicago Authors para desarrollar algunos de los primeros conceptos para el disco. Cynthia Erivo, una artista increíble y mujer negra, fue la vocalista femenina destacada en la pista. También incluimos artistas negros de una variedad de géneros y experiencias diferentes. Para capturar realmente la esencia de este año, le pedimos al Coro de Niños de Chicago que se uniera al proyecto. La historia de justicia social de la organización y su esfuerzo por unir voces jóvenes de diferentes orígenes a través de canciones realmente me inspiraron.
¿Qué impacto ha tenido este año en ti, tanto a nivel personal como profesional?
Este año ha sido el año más loco de mi vida hasta ahora sin duda, y estoy seguro de que otros también sienten lo mismo. Aprendí a operar mi estudio de grabación en medio de cierres, con sesiones virtuales y otras herramientas. Tuve que ponerme realmente creativo sobre cómo lanzar mi propia música y marca. Estuve en las calles la mayor parte del verano junto a los líderes comunitarios, sirviendo y ampliando el trabajo de amigos a mi alrededor que pasaron el verano protestando y luchando por la comunidad negra. Y, por supuesto, tuve que navegar y solucionar los retrasos en la producción causados por COVID-19, así que encontré diferentes formas de hacer las cosas y crecí en paciencia. A pesar de lo duro que ha sido este año, ha estado lleno de bendiciones y de muchas lecciones maravillosas. Estoy muy emocionado por el futuro.
¿Cuál es tu deseo para el futuro de la diversidad y la representación en los campos creativos y en la industria de la música?
Vaya, ¿tengo que elegir solo un deseo? Siempre deseo la progresión de la diversidad y el avance de la representación auténtica en las salas de escritores, los medios y el desarrollo de entornos basados en la cultura. Muy a menudo, la equidad se pierde en alguna parte, tanto para los no creativos como para los creativos. Los negros son una minoría desfavorecida que se ven afectados por la tergiversación a diario a nivel macro y micro. No podría resolver [esto] con un solo deseo.
Ahora que el 2020 llega a su fin, estamos emocionados de compartir "Together" con el mundo. Gracias, Peter y todos los involucrados en la realización de esta pieza musical tan necesaria.