Counting down 2021 with 21 Search trends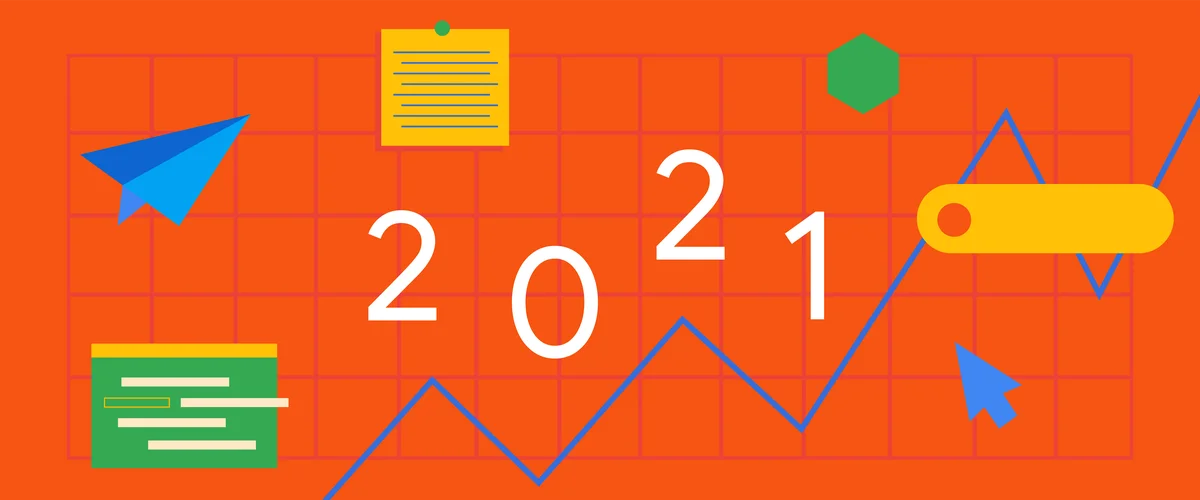 Every year, the Search team takes a step back to look at the big picture to bring us Year in Search, a fascinating exercise in analyzing global trends. This year, Search showed us how people prepared to leave quarantine fashion behind as well as what celebrities, movies, TV shows and moments fascinated us. Here's a look at pop culture trends that really popped in 2021, according to Google Trends data.
1. This year we saw search interest for "Millennial" and "Gen Z" go neck and neck, with interest in "Gen Z" reaching an all-time high and surpassing "Millennial" in March. So we decided to give the people what they want and looked at some of the trending Gen Z-related searches . The top trending Gen Z related search was for "Gen Z fashion."
2. This was followed by "Gen Z side part," evidence of the oh-so-contentious hair debate.
3. Another top trending hair-related search was for "are bangs in style?"
4. Of course, with all this interest in Gen Z, it's only natural that people were searching "Gen Z slang."
5. On that subject…what exactly is cheugy? You weren't the only one wondering. It was the top trending definition search this year.
6. We also saw people searching for "Gen Z jeans." 👖(Asking for a friend: Are skinny jeans cheugy now?)
7. In related searches: Many of us asked "how to style straight leg jeans."
8. Red carpets also returned this year, and "Megan Fox" 🦊 took the top trending red carpet look.
9. "Adam Sandler" was this year's top trending source of celebrity outfit envy…so maybe some quarantine style is here to stay.
10. Have you ever binge-watched a show so hard that you ended up wanting to dress like your favorite character? Well you wouldn't be the only one. This year's top trending fictional character outfit inspo came from "Outer Banks" character Sarah Cameron.
11. Speaking of TV! No yearly recap is complete without the top trending TV shows, movies, songs and celebrities. The most-searched TV Show was "Squid Game" 🦑
12. Kids of the 90s likely appreciate that "iCarly" was the top trending TV Reboot.
13. Step aside, Hamilton: "In the Heights" was the top trending drama movie.
14. The aptly titled "Halloween Kills" 🎃 stole the top spot among thriller movies.
15. And another reboot — "Space Jam" — was the top trending comedy movie.
16. For action movies, "Black Widow" was our winner.
17. Movies weren't the only kind of entertainment that hooked us, though, and there was one song in particular that drove (pun intended) many a search: That's right, "drivers license" by Olivia Rodrigo. 🚥
18. Ball is life! This year's top trending overall search was the NBA. 🏀
19. To round out this list, we had to include a few trends that were going, going, gone…viral. It's been nearly a year since Bernie Sanders took Washington, D.C. by storm with his infamous winter wear, but "Bernie Sanders mittens" was the top trending meme for all of 2021. 🧤
20. Ah yes, in 2021 we were introduced to the eternal question: Is it a Bones day or No Bones day? 🦴 Only Noodles knows.
21. And there was another kind of noodle we were very interested in. You feta believe "tiktok pasta" 🍝 was the top trending recipe this year.
If you can't get enough of these trending queries, be sure to check out our full Year in Search list and film for more.