Find jobs, recipes and products more easily on Search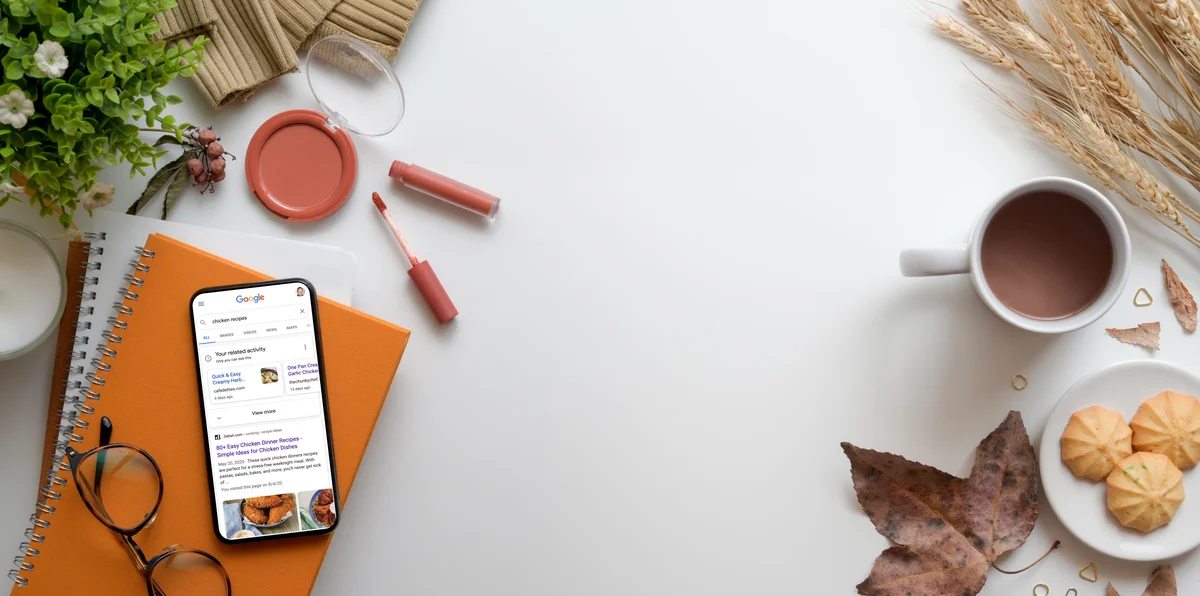 Do you ever find yourself turning to Search again and again for the same question or topic? Maybe it's to find the pancake recipe you make every weekend. Or to tackle something more complex like finding a new job, you might use Search to keep an eye on new listings. 
Activity cards help you pick up where you left off on Search, and now, we're updating them to focus on three areas that are especially important today—jobs, recipes and online shopping. Plus, we're adding new features that make it easier to take the next step, whether it's buying something useful, preparing a meal or finding a new job. 
Shopping
When you're shopping on the web, product reviews and news articles can be an important part of deciding what to buy. And when you're doing your research, you might use Search to check for updates about a certain product and make sure you're getting a good deal. With the shopping activity card, Search will show you products you've been researching, even if they were featured in an article you were reading. This makes it easy to see and compare all the products you're interested in so you can come to a decision faster. 
Jobs
When you're hunting for a new job, it isn't always easy to stay on top of new opportunities, and it can be hard to remember which roles you've already seen or applied to. The jobs activity card makes this easier by showing you new, relevant job postings since you last searched. This way you'll quickly know if there are new opportunities to explore instead of scrolling through old postings. 
Recipes
When you have a favorite ingredient or a dish you make often, you probably search for recipes for it again and again. To make meal planning easier, we're updating the recipes activity card to show you even more relevant recipes related to your query. So now when you search for chicken recipes, we'll surface the related recipes you've recently visited and provide a thumbnail preview to make it easy to select the right one. 
Next time you're cooking, looking for a job or shopping for something new, try Search, and get a little extra help.