Get ready for Hollywood's big night with Google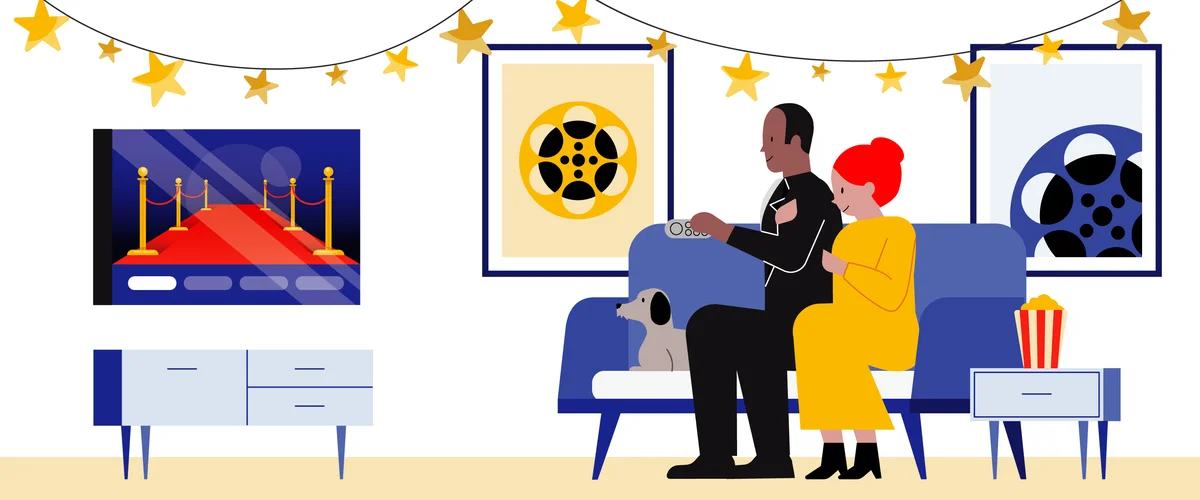 Sure, spring is nice, and there's so much to celebrate in the winter but my favorite season is easily awards season! 2021 marks 93 years of Hollywood's annual film celebration, and this year's Academy Awards will be a combination of in-person and virtual.
Ahead of the big night every year, my friends and I try to watch all of the new nominees, along with some of our favorite past winners. With the help of Google Search, we're able to keep track of everything we want to watch, as well as check titles off once the credits roll. Starting today, you'll find a brand new carousel of 2021 nominated movies when searching for "what to watch." And on Google TV, we're featuring collections that highlight nominees and 20 years of award-winning women.
During my movie list-making, I decided to take a look at Google Trends to see what  "Best Picture" winners have piqued our interest. And the award for most-searched goes to: 1997's romantic drama about a maiden voyage across the Atlantic...with two hits from the 70s as the runners-up.
Best Picture winners from 1927 - 2020 ranked by global Google Search interest from 2004 to March 2021
Check out this visualization of how classic flicks have been searched over the years. 
And here's how fans across the U.S. have been searching for this year's best picture nominees. 
But Hollywood's big night isn't only about the movies — it's also about the celebrities. Here's what Google Trends revealed about our searches for award show stars. (Spoiler Alert: Leonardo DiCaprio is the most searched "Oscar snub" since 2004 in the U.S.)
Most-searched "How many Oscars does … have" since 2004 US
Leonardo DiCaprio

Meryl Streep

Tom Hanks

Denzel Washington

Brad Pitt
Most-searched Oscar duos since 2004 U.S.
Lady Gaga and Bradley Cooper

Justin Bieber and Selena Gomez

Leonardo DiCaprio and Kate Winslet

Ben Affleck and Jennifer Garner

Angelina Jolie and Brad Pitt
Most-searched Red Carpet celebrities since 2004 U.S.
Jennifer Lawrence

Lady Gaga

Angelina Jolie

Jennifer Lopez

Billy Porter
Search "Oscars" to stay up to date on this year's nominees throughout the show. The list of winners in each category will be updated in real time and you'll also find live clips, top stories, and other trending content. Starting Sunday April 25 at 5 p.m. PT, you'll also be able to find ABC's live stream in Search. 
To hear some predictions ahead of the red carpet, ask Google Assistant, "Hey Google, what are your Oscar predictions?" or "Hey Google, who do you think is best dressed at the Oscars?" Assistant also has the full list of nominees, of course, and plenty more to talk about. You can even join in on the fun at award night by asking, "Hey Google, give me an award." 
Grab the popcorn...it's almost showtime!