Curl up with a spooky Halloween story with Google Books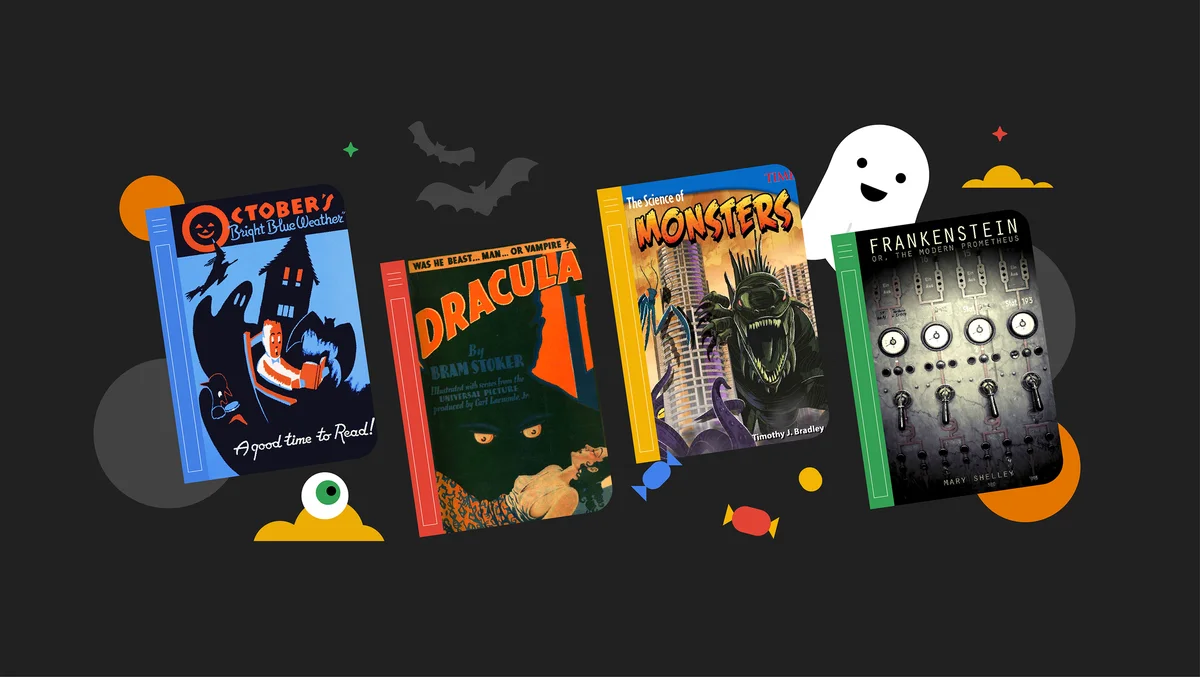 Spooky season is upon us, and this time of year there's nothing better than to curl up with a spine-tingling tome and scare yourself silly. Google Books has the stories, free of charge – all you need to do is find a cozy corner and get reading.
Scarier stories for grown-ups (or bigger kids)
"Frankenstein," by Mary Shelley: More than just a monster creation story, Mary Shelley's "Frankenstein" has implications for the modern era as it discusses the challenges of ethics in relation to scientific discovery. Frankenstein's monster was no true villain; instead, his creator Victor Frankenstein is a tragic hero, destined to fail for attempting to thwart the laws of nature.
"Dracula," by Bram Stoker: This Gothic horror story brought the vampire legend into popular culture, spawning an endless number of iterations of the blood-sucking demon. Vampires that sparkle in the sun? Vampires with souls? Vampires who live in modern-day Staten Island? Bram Stoker made sure future generations had a lot of material to work with.
"The Strange Case of Dr. Jekyll and Mr. Hyde," by Robert Louis Stevenson: This gloomy tale set in Victorian times confronts the duality of man, addressing themes of mental illness with a prescient eye to modern times. Another seminal horror story on this list, raising the question: Why are we drawn to darkness, even when it means us harm?
"Tales," by Edgar Allen Poe: Master of the macabre Edgar Allen Poe has a place in history as a father of American literature and a master of the short story. The fruits of his imagination are still going strong, as one of his stories featured in "Tales," "The Fall of the House of Usher," has been adapted multiple times for film and TV.