Learn as you search (and browse) using generative AI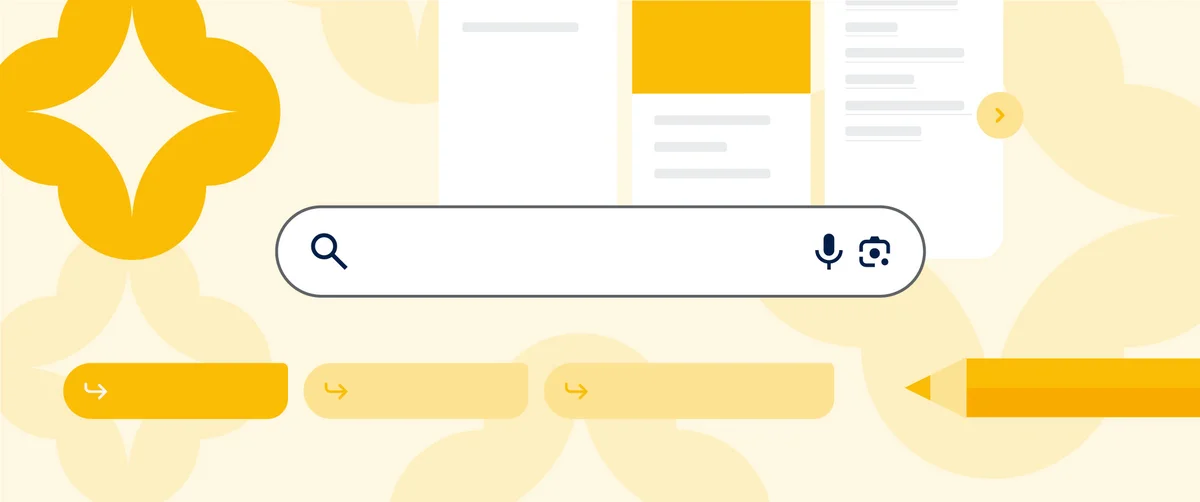 We launched our generative AI-powered Search experience (SGE) less than three months ago, and we're encouraged that the early feedback has been positive. Since the initial rollout, we've continuously made improvements to make the experience even more helpful. In fact, we recently announced updates including more images and videos in overviews, improvements to how links are displayed and more.
Today, we're sharing a few more upgrades to SGE to help you better learn and make sense of information on the web: whether it's deepening your understanding of complicated concepts, boosting your coding skills or tracking down details within a complex topic.
See definitions within AI-generated responses
When you're researching something new, or looking for an explanation of a concept, you might come across a term you don't understand or just might want more information about. To make this easier, we will soon roll out improvements to our AI-generated responses for various topics or questions related to science, economics, history and more. With this update, you'll be able to hover over certain words to preview definitions and see related diagrams or images on the topic. From here, you can tap to learn more.
Better understand coding information in AI overviews
Whether you're a new or experienced programmer, learning more about coding is probably on your running to-do list, and generative AI can be a helpful tool. Starting today, we'll add new capabilities to SGE so it's easier to understand and debug generated code.
SGE currently provides AI-generated overviews to help with tasks across a number of programming languages and tools. For example, you can find answers to how-to questions, and see suggested code snippets for common tasks. With our new updates, segments of code in overviews will now be color-coded with syntax highlighting, so it's faster and easier to identify elements like keywords, comments and strings, helping you better digest the code you see at a glance.
Use generative AI to learn more easily as you browse the web
When you're trying to understand the ins and outs of a new topic, you often need to digest long or complex web pages, and it's not always easy to hone in on specific details. So starting today, we're launching an early experiment in Search Labs called "SGE while browsing," available in the Google app on Android and iOS, and coming to Chrome on desktop in the days ahead. Our aim is to test how generative AI can help you navigate information online and get to the core of what you're looking for even faster.
"SGE while browsing" was specifically designed to help people more deeply engage with long-form content from publishers and creators, and make it easier to find what you're looking for while browsing the web. On some web pages you visit, you can tap to see an AI-generated list of the key points an article covers, with links that will take you straight to what you're looking for directly on the page. We'll also help you dig deeper with "Explore on page," where you can see questions the article answers and jump to the relevant section to learn more.
We think these capabilities can be particularly helpful when you're learning something new or complex, but they can also come in handy for other tasks like finding a new recipe or researching a big purchase.
"SGE while browsing" is designed to show AI-generated key points only on articles that are freely available to the public on the web. It does not provide key points on articles marked as paywalled, and publishers are in control — they can learn more about how to designate their content as free or paywalled in our Help Center. As always, we'll use this time in Labs to gather feedback and learn what works best for both publishers and users as we evolve this experiment over time.
If you're already opted into SGE, you'll automatically have access to this experiment. If you haven't already opted in,"SGE while browsing" is also available as a standalone experiment in Search Labs. To try "SGE while browsing" on desktop, make sure you have the latest version of Chrome and then visit Labs.
These latest capabilities are just some of the ways that we are improving our generative AI experience in Search to make searching for and digesting information easier. You can sign up and share feedback on these experiments through Search Labs in the Google app (Android and iOS), or on Chrome desktop.