The High Five: Could you use covfefe in a sentence please?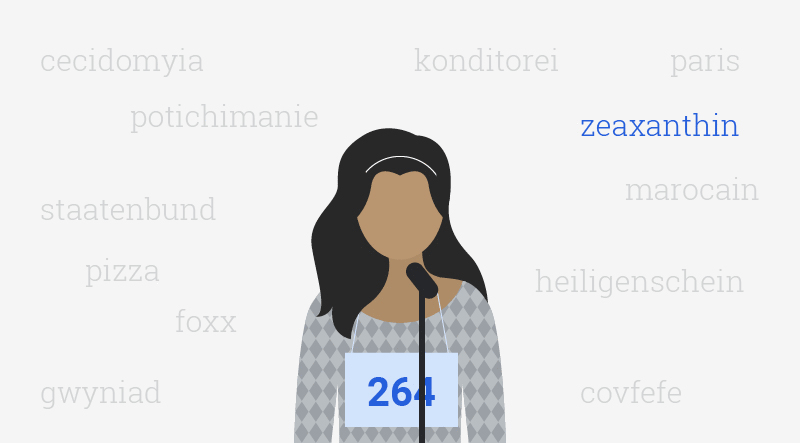 If we had to sum up this week's search trends with an emoji, we might go with: 🤔 From unconventional college essays to young "spellebrities" to neologisms (you know what that means), here's a look at some of the top trending searches from the week of May 29.
Forget Paris?
People turned to Google to learn more about the Paris Agreement, leading up to and in the wake of President Trump's decision on the U.S.'s role in the international climate deal. In the hour following yesterday's announcement that the U.S. would withdraw from the agreement, searchers wanted to know what countries are—and aren't—part of it. They also asked "What is the Paris Climate Agreement?" and "Is climate change real?"

Ready? Set. S-p-e-l-l.
The Scripps National Spelling Bee kicked off this week, with more than 200 young spellers gathering to compete for the grand prize. People turned to Google to find out what channel the Bee was on (answer: ESPN) and what time it aired. They also asked "Is Edith Fuller still in the Spelling Bee?", referring to the youngest-ever finalist at the age of six (she was disqualified after preliminary rounds). For those of us who haven't the faintest idea how to spell words like durchkomponiert, gifblaar or marocain, there's always Search. This week we released data showing the top searched "how to spell" word by state. Some of the most common look-ups? "Beautiful," "tomorrow" and "pneumonia."

The last word
Can you use it in a sentence, please? Late Tuesday night President Trump posted a tweet ending with the word (?) "covfefe." As the internet spent hours pondering—and joking about—whether the word had a secret meaning or was simply an autocorrect snafu, search interest for "covfefe" exploded to 3,000 percent higher than that for VP Mike Pence. Alongside the basics, like "Is covfefe a word?" and "How to pronounce covfefe?", were some real head-scratchers: "What does covfefe mean in Russian?" and "How to make covfefe?" We'd tell you, but... the first rule of covfefe is: You do not talk about covfefe.

What's in a name?
After someone tweeted a screenshot of her Google search results with the actor and musician Jamie Foxx's real name—Eric Marlon Bishop—people turned to Google to find out more. In addition to questions about net worth and "Where did Jamie Foxx's name come from?", people wanted to know "How did Jamie Foxx get famous?" If that seems like an odd question given Foxx's long career, consider this: Search interest in Jamie Foxx's name this week spiked 900 percent over that of his movies and 5,000 percent over interest in his music. So perhaps it was time for a reintroduction.

Pizza essay delivers
They say to write what you know. High school senior Carolina Williams was accepted to Yale after penning a passionate essay about an unconventional topic—Papa John's pizza. Searches about the essay, which waxed poetic about the sound of the doorbell, warm cardboard boxes and—natch—cheese, were piping hot. Although Williams is from Tennessee, it was only the #4 state searching for the story, behind Kentucky, Indiana and Georgia. The garlic dipping sauce on this golden crust of a story? Williams isn't even going to Yale! Guess New Haven pizza just can't compete with her first love.