The High Five: an old photo and a new world record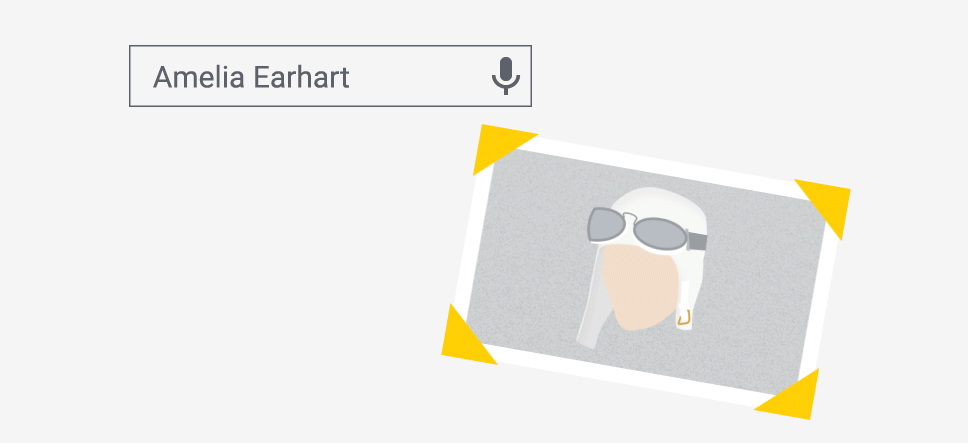 Search trends this week—with data from Google News Lab—made us re-think history, re-evaluate what it means to be "full" and reconsider what to eat for dessert today.
Could it be?
Eighty years after her mysterious disappearance, legendary aviator Amelia Earhart is back in the news. A recently discovered photograph suggests that she may have survived the crash in which she was thought to have died. Searches for the History Channel spiked 200 percent after the network's documentary revealed the photograph, and the most common search queries included, "When did Amelia Earhart die?" "What happened to Amelia Earhart?" and "When did Amelia Earhart disappear?"
Frank-ly impressive
Search interest for hot dogs heats up every July, but this year it peaked after Nathan's annual Hot Dog Eating contest. Joey Chestnut relished in his record-setting victory of 72 hot dogs and buns consumed in 10 minutes. Will competitors ever ketchup? Top search queries about this hot-dog eating feat include "How much money did Joey Chestnut win?" ($10,000) "How many calories did Joey Chestnut eat?" (approximately 11,520) and "How does Joey Chestnut eat so many hot dogs?" (We're stumped on that one.)
Getting the (arti)facts
Turns out "tile samples" that traveled from Israel and the United Arab Emirates to Hobby Lobby-owned stores in the U.S. are not actually tile samples. They're ancient clay cuneiform tablets that had been smuggled into the United States from Iraq, and now Hobby Lobby has agreed to forfeit the artifacts. After the incident, queries for Hobby Lobby artifacts spiked 19x higher than Hobby Lobby coupons, and people also searched for "Hobby Lobby smuggling," "Hobby Lobby cuneiform" and "Hobby Lobby fined."
Swinging rackets and swatting ants
People were buggin' out at Wimbledon this week when hundreds of amorous flying ants swarmed the courts. Love was in the air for the male ants, who swarmed and followed the queen ant as she set off to create a new nest. People in the U.K. were searching the most about the flying ants, but worldwide, search interest spiked 400 percent higher than search interest in termites. People are curious about, "How to get rid of flying ants?" "How to treat flying ant bites?" and "When do flying ants mate?"
Would you like some coffee with dessert?
We've been dunking our Oreos in milk for years, and now Dunkin' Donuts and Oreo have come together to create a new snack—classic chocolate Oreo cookies on the outside, with mocha-flavored creme on the inside. Sweet tooths and caffeine-fiends are searching for "Dunkin Donuts Oreo review" and "Dunkin Donuts Oreo near me," and they may be more interested in sweet snacks than sweet drinks. Search interest in Oreo Mocha was over 300 percent higher than Mocha Frap.