The High Five: this week in sweet and sparkly searches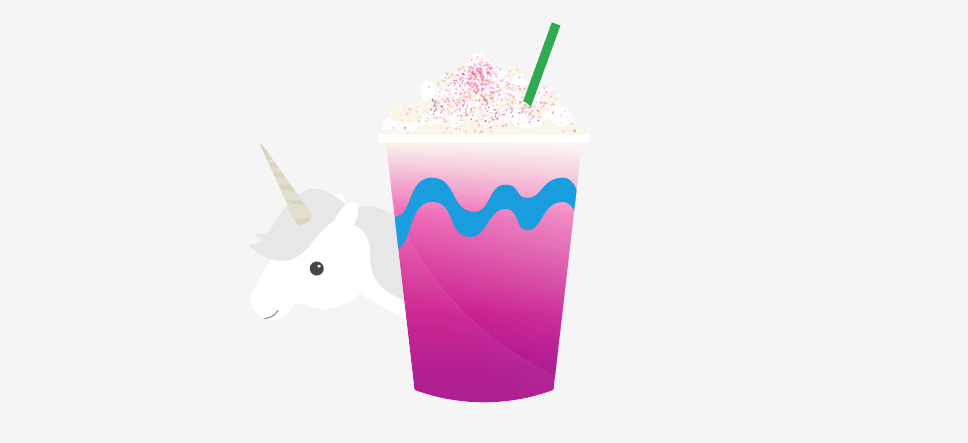 You made it through your week, but Earth has made it through billions of years. High five, Earth. Here's a look at a rainbow of top trending Google searches from the week of April 17.
What a time to be alive
Starbucks has a new (temporary) spirit animal: the unicorn. Described as "sweet and fruity transforming to pleasantly sour," the Unicorn Frappuccino has whipped up a mix of reactions from sweet tooths, neiiiggghhh (is that the sound a unicorn makes?)-sayers and even
Starbucks employees.
Coming in cold with 59g of sugar (the equivalent of three Twinkies), the Unicorn Frappucino also has people wondering "What flavor is the unicorn frappuccino?" and "Where can I get the unicorn frappuccino?" The drink caused so much buzz this week that search interest in "unicorn" spiked 3x over coffee searches.
NBA Playoffs

The NBA Playoffs are here. Some teams might be Cavalier, others are Bulling over their opponents, while a couple teams seem to be Pacing themselves to bring the Thunder later. Who will get Bucked out of the playoffs and who will Rocket toward the finals? Basketball fans are watching the scores like a Hawk, Spurring them to search, "What are the NBA playoff scores?" and "What are the playoff games tonight?"
Earth to Google
This Saturday is Earth Day, and people are looking for ways to contribute and get outside. Search interest in "tree planting" spikes every April, and people also search for for National Parks, like Yellowstone and Yosemite. Others are curious about the history of Earth Day, with questions like "When did the first international earth day occur?" and "Who founded international earth day?"
Kids these days
As if high school wasn't complicated/awkward/stressful enough, students are now expected to come up with a "promposal"—an elaborate gesture to ask someone to prom. High schoolers are looking for clever ideas with Google searches for "promposal puns" and "cute promposal ideas." Some are even themed, like "Disney promposal" or "basketball promposal." It's a whole new world in high school these days—hope your prom is a slam dunk, kids.
Future tennis star
Serena Williams served some big news this week—she's pregnant. The announcement, made on Snapchat, left fans wondering "Who is the father of Serena Williams' baby?" and "How far along is Serena Williams?" The father is her fiancé Alexis Ohanian, and she is 20 weeks along, which means she won the Australian Open while she was pregnant … whoa, baby.