How location helps provide more relevant search results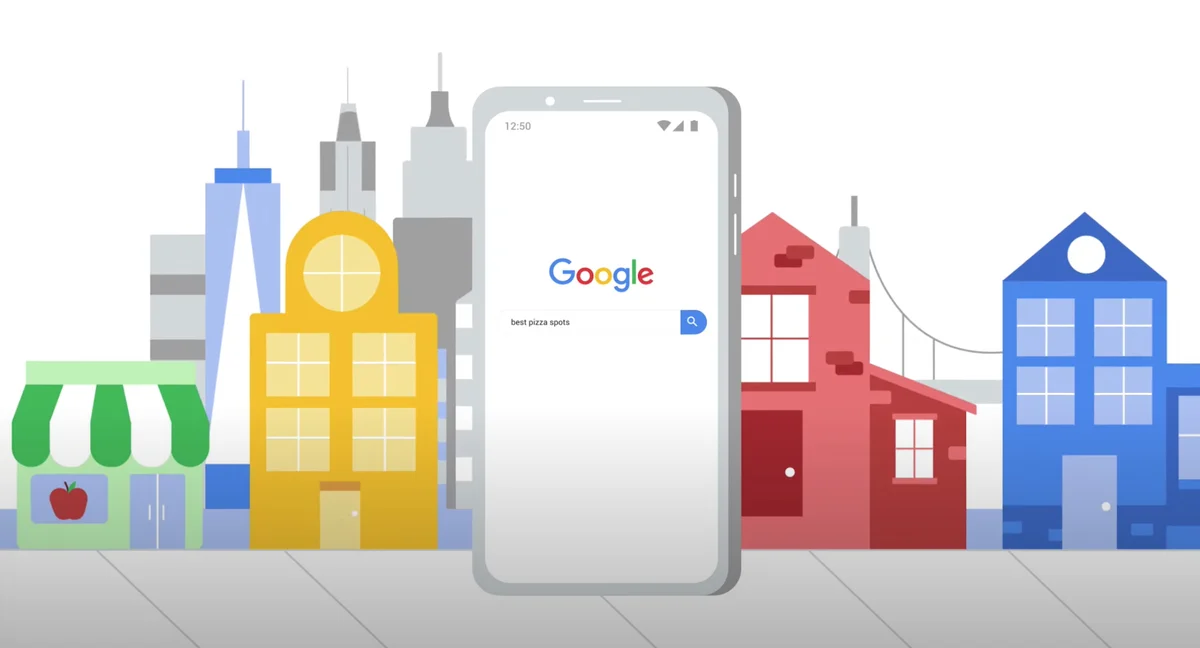 There are many factors that play a role in providing helpful results when you search for something on Google. These factors help us rank or order results and can include the words of your query, the relevance or usability of web pages in our index, and the expertise of sources.
Location is another important factor to provide relevant Search results. It helps you find the nearest coffee shop when you need a pick-me-up, traffic predictions along your route, and even important emergency information for your area. In this post, we'll share details about the vital role that location plays in generating great search results.
Finding businesses and services in your community
It's a Friday night. You're hungry and want some pizza delivered. If Google couldn't consider location in search ranking, our results might display random pizza restaurants that are nowhere near you. With location information, we can better ensure you're getting webpages and business listings about pizza places that are local and relevant to you.
The same is true for many types of businesses and services with physical locations, such as banks, post offices, restaurants or stores. Consider two people who search for zoos—one in Omaha, Nebraska and the other in Mobile, Alabama. Location information helps both get the right local information that they need:
Same query, different local contexts
Location can matter even when you're searching for something that doesn't necessarily have a physical location. For example, a search for "air quality" in San Diego, California versus Tulsa, Oklahoma might lead you to pages with local information relevant to each area.
Similarly, certain information in Search can be more useful if it's specific to your city or neighborhood. If you were to search Google for "parking information," you might see information about municipal codes and parking enforcement for your local area that would differ from what someone else might see in another city. 
Local information in search results can also be helpful in an emergency. If you search for "hurricane," our Crisis Response features can show you local shelter information if there's a hurricane close by, rather than just generic information about what a hurricane is.
Of course, just because some searches have local results, it's not the case that everyone gets completely different results just because they are in different cities (or even different countries). If a search topic has no local aspect to it, there won't be local results shown. If there is, we'll show a mix of local results that are relevant to particular places along with non-local results that are generally useful.
How location works at Google
You might be wondering how location works at Google. Google determines location from a few different sources, and then uses this information to deliver more relevant experiences when it will be more helpful for people. Learn more about the different ways we may understand location in the video below as well as how to manage your data in a way that works best for you on our help center page about location and Search. 
Location is a critical part of how Google is able to deliver the most relevant and helpful search results possible—whether you need emergency information in a snap, or just some late-night pizza delivered. For more under-the-hood information, check out our How Search Works series.