A Doodle for (super)Moms near or far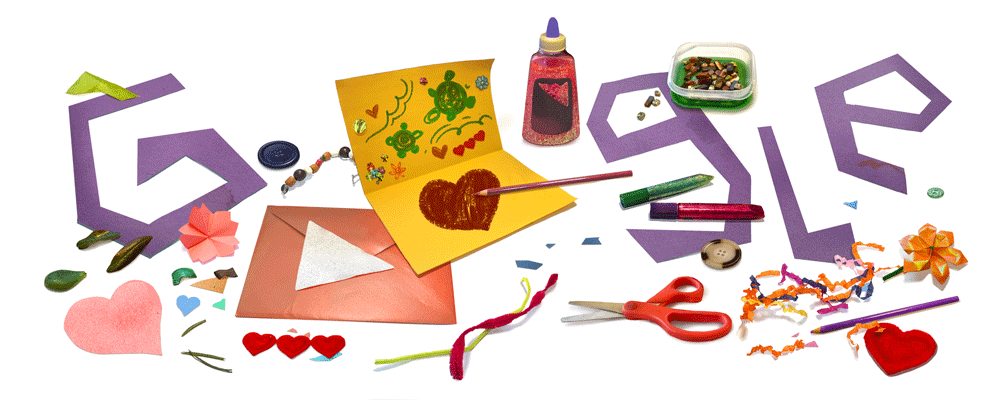 I wouldn't be the person I am today without my mom. She raised me and my two siblings as a single, immigrant mother in a small Texas town. Her goal was always to give us a better life and unparalleled opportunities to what she had growing up in Mexico—and she regularly worked more than three jobs at a time to do it. The truth is, I have no idea how she pulled it all off. I also don't know that I'll ever be able to convey the extent of gratitude I feel for who she is (a supermom!) and what she did for us. Her strength and capacity for love is what I aspire to every single day.
I've always loved that we have a day dedicated to showing the superheroines in each of our lives how much we love and appreciate them—though one day is certainly not enough! While I've been lucky enough throughout the years to spend this day with my mom, this year I'll be sending my love from afar. 
People around the world are looking for ways to celebrate with their moms, too. Search interest in "Homemade Mother's Day card" has increased by 160 percent in the past week globally. In fact, the most searched Mother's Day and "virtual" searches worldwide are "virtual Mothers Day ideas," "virtual Mothers Day gifts" and "virtual Mothers Day cards."
Giving families an opportunity to connect during these unprecedented times is what inspired us to build today's new, interactive Mother's Day Doodle. When you visit the Google homepage, you can create your own custom, digital art from the heart and send it to any and all the moms in your life.
And while they've always had to wear many hats, moms, dads and parents everywhere over the last few months have had to become so much more. To all the parents out there, thank you for everything.
While nothing beats one of my mom's cure-all hugs, I'm grateful that technology will give me the chance to see her smile and hear her laugh when she opens up my attempt at channeling my inner Picasso. It still won't be enough to thank her for everything she's done for me, but it'll surely make all the miles between us feel a little bit smaller. 
La quiero mucho, Ama. I love you, Mom. Happy Mother's Day 💖