A new way for podcasters to understand and grow their audiences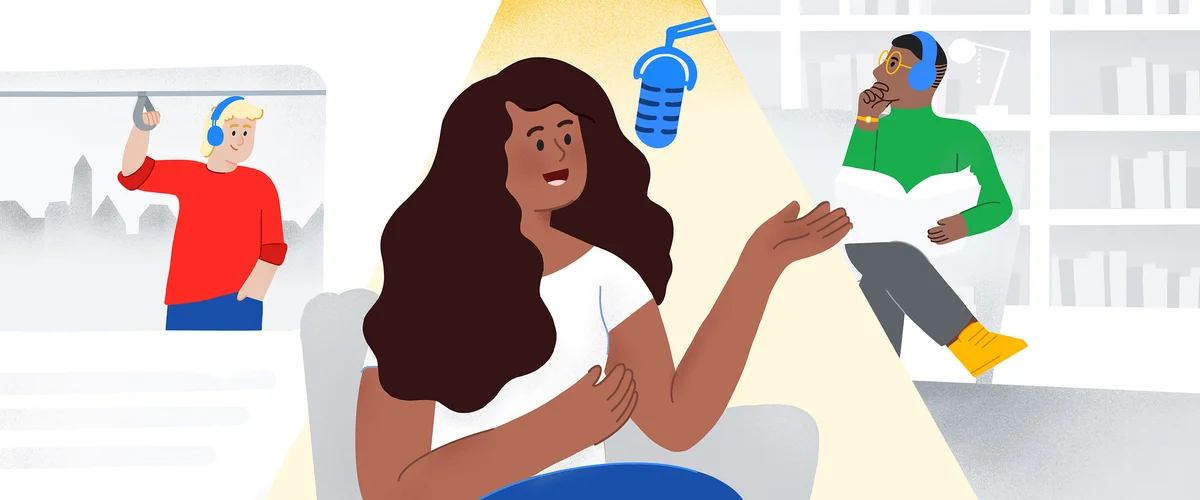 Whether taking a quick walk, diving into an ambitious cooking project or driving in the car, people are listening to podcasts in more places. We redesigned Google Podcasts with this in mind, making it easier to discover and listen to podcasts wherever people are listening. 
Today we're introducing Google Podcasts Manager, a new tool to help podcasters gain insight into the evolving habits of podcast listeners so they can better understand their audiences and reach them across Google products.
With Podcasts Manager, you can make sure your show is available to millions of Google Podcasts listeners through a
simple verification process
. Within the tool you can access metrics to understand how engagement with your show evolves over time and see activity for recent episodes. This includes retention analytics which help you better understand where people tune in—and when they drop off—along with listening duration, minutes played and more. And you can export the data and plug it into your own analysis tools if you prefer.
Audience retention dashboard
Podcasts Manager also provides anonymized device analytics that show what percentage of your audience listens on phones, tablets, desktop computers and smart speakers. This data can help podcasters better understand and respond to changing listening behavior. For example, you might discover that the majority of your listeners access your show on a smart speaker. This might mean you add shorter form content for listening on-the-go, or develop more family-friendly options for consumption in an open space.
Device breakdown dashboard
We'll continue to build on these features to help audio publishers grow sustainable businesses, connect with listeners and create podcasts people love.