Try Notes, a new experiment in Search Labs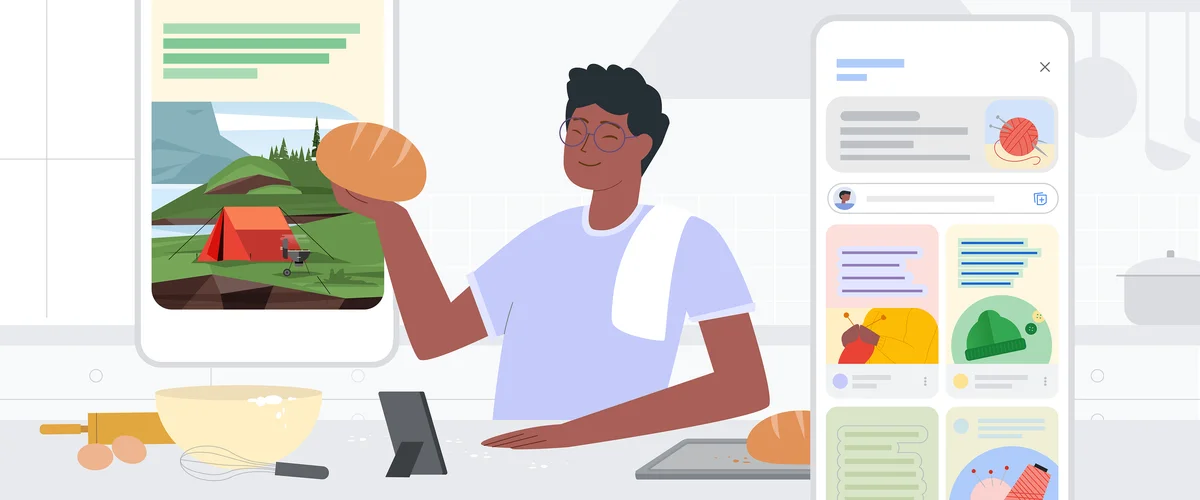 Often, the best place to find answers to your most specific questions is with someone who's been in your shoes before. Today, we're building on our existing work to help people find a wide range of perspectives on Search with a new opt-in experiment in Search Labs called Notes. Notes will let people share their knowledge right on Search, helping others find the best answers for their weirdest or most wonderfully unique questions, and discover what's most useful for them on the web.
We've seen in our research that people are interested in what people like them are saying about a given web page. Notes are designed to work hand-in-hand with existing content on the web, adding a new layer of human insights to your search results. In this new experiment, you can get helpful context about a web page so you can better identify information that might be most useful for you — or you can share your expertise with the world. Notes might help you uncover tips about which neighborhoods might be best for you in an article about a new city, or how to tone down the spice level on a recipe. Or maybe a baking guide helped you create the perfect color frosting — you can leave a note to help other people avoid first-timer mistakes.
Our goal with this new Labs experiment is to provide access to helpful tips about an article or topic from both experts and everyday people. This not only helps you narrow in on the most relevant information, but also may help you see what worked for others who have been there before.
Once you've opted in to Notes in Search Labs, you'll see a "Notes" button appear below search results in the Google app, and on articles on Discover. Tap this button, and you can see what others have said about the web page. When you visit a page you think is helpful, you can easily create a note to share your experience with the topic or article. You can customize your note with elements like text, stickers and photos, and you can pick from different visual styles to make it feel like your own. In the U.S., we'll soon launch the ability to add an AI-generated image to your note as well.
Our work to keep Notes safe and high-quality
We know quality and safety are critical as we experiment with this new capability. Notes relies heavily on the protections developed over decades of bringing you reliable, helpful information on Search. We're using a combination of algorithmic protections and human moderation to make sure notes are as safe, helpful and relevant as possible, and to protect against harmful or abusive content. As with all Labs experiments, we'll use this time to test and learn what works best for users before bringing these capabilities to a broader audience on Search. Read more about our content safety approach on our Notes policy page.
In the months ahead, we'll actively explore ways to provide site owners insights into notes on their content. We understand this is an important need for websites, and we're committed to working with them to determine what tools and insights will be most beneficial.
Help other people by sharing your expertise in a note! Notes will be available in Search Labs in the Google app (Android and iOS) starting today in English in the U.S. and Hindi and English in India.