Help us build the future of Search with Search Labs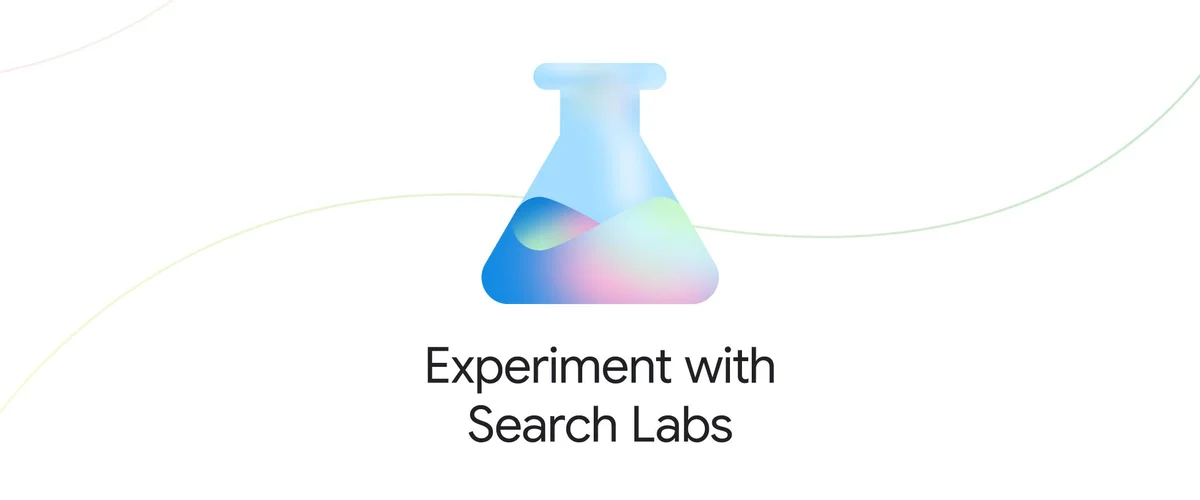 Experimentation is part of Google's DNA. Every year in Search, we do hundreds of thousands of quality tests and experiments to figure out how to make Google more helpful for you. Many of these ideas don't pan out, but some do, and it's through experimentation that Search gets better.
That's why we're introducing Search Labs, a new way for you to sign up to test bold new products and ideas we're exploring. You'll be able to try out some early-stage experiments, and share your feedback directly with the teams working on them. Search Labs will introduce new, fun and creative ways to engage with Search and explore information.
Check out our limited-time features
Here are some of the first experiments you'll be able to try out in Labs, each of which will be available for a limited time:
SGE (Search Generative Experience) brings the power of generative AI directly into Google Search. The new Search experience helps you quickly find and make sense of information. As you search, you can get the gist of a topic with AI-powered overviews, pointers to explore more, and ways to naturally follow up.
Code Tips harnesses the power of large language models to provide pointers for writing code faster and smarter. You can ask how-to-questions related to a specific set of programming languages (C, C++, Go, Java, JavaScript, Kotlin, Python, TypeScript), tools (Docker, Git, shells), and algorithms.
Add to Sheets helps you insert a search result directly into a spreadsheet and share with friends. It's your perfect research companion for planning a trip and adding info to your itinerary, or keeping track of other information you've found on Search.
As with many of our experiments, some of these experiences will eventually be integrated into Google Search. Your feedback will help us understand what's most helpful to make Search better for everyone, and where we might need to make some adjustments. That's how we learn and improve.
Sign up for Search Labs today
Sign-ups for Search Labs open today in English, US-only, and experiments will be rolling out in the coming weeks.
To join the waitlist, tap the Labs icon in the latest Google App or the Chrome desktop new tab page. Learn more at labs.google.com/search.
Step into the Lab, stay tuned for new experiments, and help us build the future of Search.