Searching for love this Valentine's Day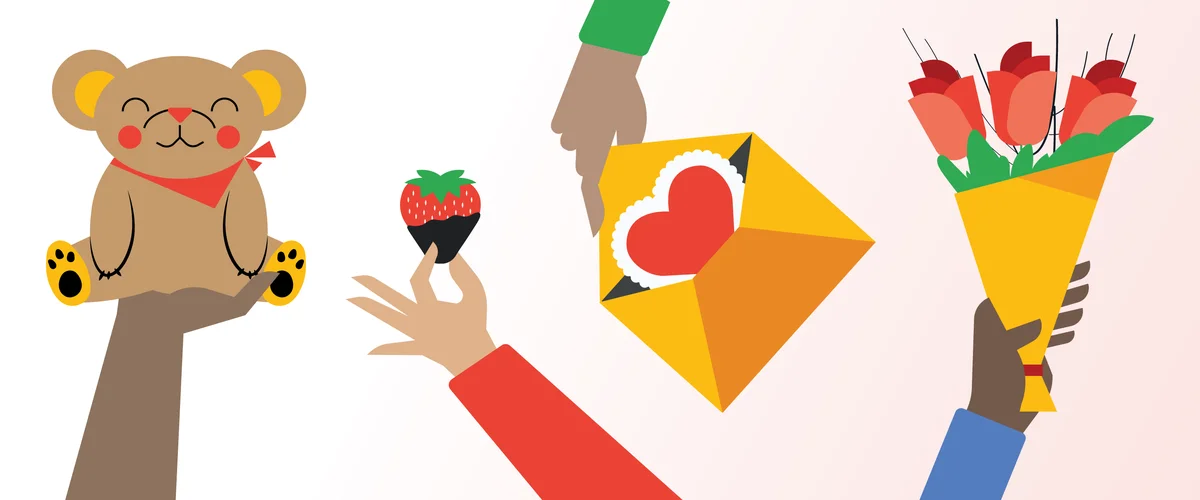 Love is in the air this week as searches for "love" peak (as they do every year around this time!). Ahead of the most romantic day of the year, we looked at fun Valentine's Day trends, from romantic comedies and love songs to gift ideas, that will get everyone in the spirit. 
People across the country are searching for love, but these states are feeling extra romantic. They've had the most searches for the word "love" since 2004.
Virginia 

Oregon

Mississippi 

Texas

California 
"As if" you needed a reason to post up on the couch, this map will give you 10 things to love about Valentine's Day, with the most-searched rom coms per state. To us, this is perfect.
Love songs are a festive way to set the mood for your Valentine's day sweetheart. We looked at the most-searched love songs since 2004 in the U.S. Trust us, they'll keep replaying in your head.
"Love Story," Taylor Swift

"Endless Love," Diana Ross & Lionel Richie

"Unchained Melody," The Righteous Brothers

"Amazed," Lonestar

"My Girl," The Temptations
If rom-coms and love songs don't get you in the Valentine's Day mood, celebrity couples definitely will. Here are the most-searched celebrity couples in the U.S. this year. 
Brad and Jen

William and Kate

Ellen and Portia

Harry and Meghan

Madonna and boyfriend
And if you need some last-minute gift  ideas to say "I love you," these ones won't fail—they're the most-searched gifts this week in the U.S. 
Flowers

Ecards

Teddy bears

Rose bears

Chocolate covered strawberries
This Valentine's day, celebrate with your favorite rom com, love song, and maybe some chocolate covered strawberries!