Smarter organization of top stories in Search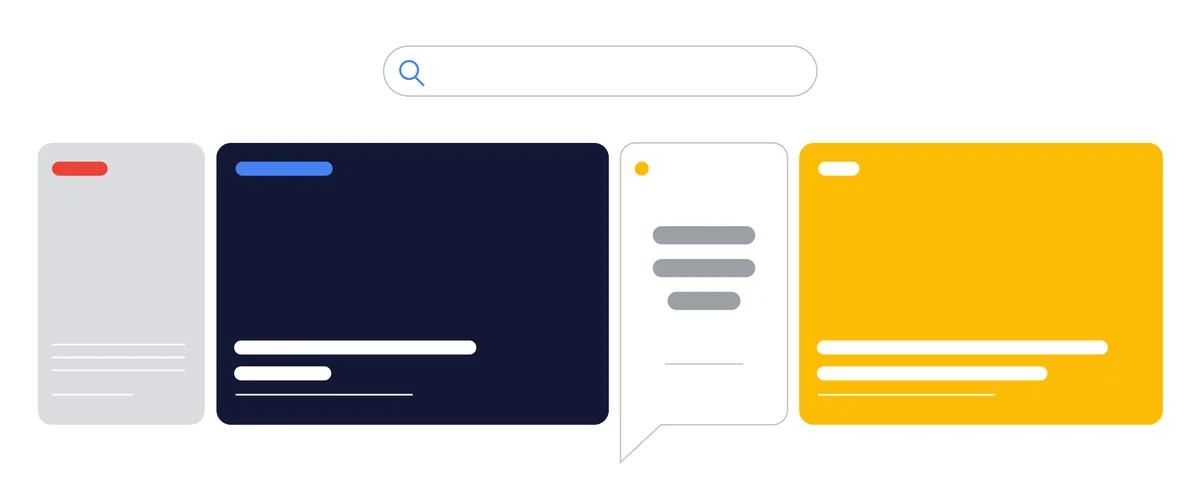 People come to Search for all types of information to help them form a better understanding of the world and the topics they care about most. We've continued to bring new improvements to Search to help people better orient themselves around a topic and easily explore related ideas, so they can more quickly go from having a question in mind to developing deeper understanding. Now, we're using the latest in machine learning to bring this approach to top stories in Google Search, making it easier for people to dive into the most useful, timely articles available.
When you're searching for information on a timely topic--a recent sports upset or the latest scientific breakthrough--you see a carousel of articles at the top of your Search results highlighting relevant news. Now, when there are multiple stories related to your search, we'll also organize the results by story so it's easier to understand what's most relevant and you can make a more informed decision on which specific articles to explore. Within each story, the new structure will make more room for high-quality content--beyond just the most recent coverage--as well as more diverse sources, to bring more context and perspective to the day's news.
For example, if you search for "NASA news," you might see results grouped under the distinct news stories "NASA adds five companies to moon bid" and "NASA detects water vapor on Jupiter's moon Europa," along with additional results under "Also in the news."
To power this new experience, we developed a new story-understanding technology to map the people, places and things involved in a news story, and then draw connections between them. This technology allows us to create distinct groups of news articles. To generate these groups, we use a variety of machine learning techniques including BERT models to examine the related articles and determine where one story ends and another begins. Our research has shown that clustering results into clearly-defined stories is critical in helping people easily navigate the results and identify the best content for their needs.
We're now also featuring key information, such as notable quotes and related opinion pieces, in the top stories carousel within Search. These different content types provide people a more well-rounded view of a news story to help them decide which angle to explore more deeply. This change is part of a longer-term effort to expand the types of journalistic contributions we highlight to users in Search.
Notable quotations can now appear in top stories results.
These updates are available starting today on mobile devices, beginning with people using English in the U.S. and rolling out to more languages and locations in the coming months. We hope these updates help people engage with the most relevant information and build a deeper understanding of the world around them.