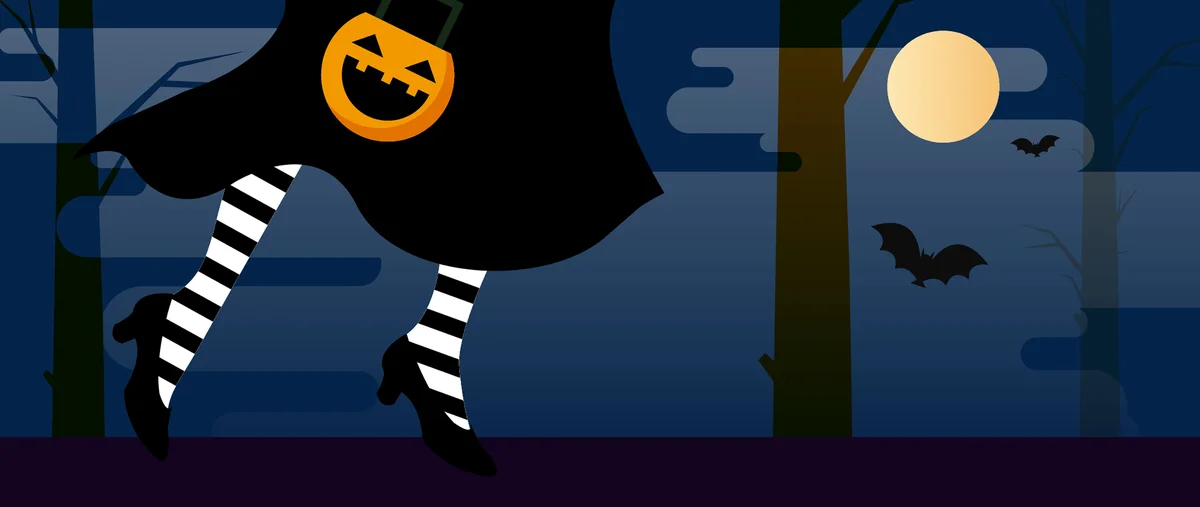 The smell of pumpkin spice is in the air, which means it's about time to bust out the costumes, stock up on some candy and carve a pumpkin or two. If you need a little inspiration, look no further than these spooky Search and Maps trends we collected.
Pumpkin to Search about
Whether you plan on spending the day watching Halloween classics or trick-or-treating in a clever costume, we've got Search trends to give you some ideas. (Be sure to also check out our annual Frightgeist for the most-searched Halloween costumes across the U.S.)
Most-searched Halloween movies over the past week in the U.S.
Halloween (1978)
Friday the 13th
Hocus Pocus
A Nightmare on Elm Street
Halloweentown
Already seen these? Grab the popcorn (or the candy corn) and virtually explore the filming locations of your favorite cult classics on Google Earth.
Moving on to costumes! Picking the right outfit — whether it's just for you, a group or your furry friend — is important. Here are the costume searches that have been trending this week in the U.S.
Trending Halloween costumes:
Squid Game
Gorilla
Britney Spears
Carnage
Venom
Trending couples costumes:
Trixie and Timmy Turner
Bonnie and Clyde
Skid and Pump
Mr. and Mrs. Smith
Cosmo and Wanda
Trending dog costumes:
Squid Game
Race car
Vampire
Donkey
Lobster
If you still aren't sure what to wear, you can ask Google Assistant for some last-minute costume ideas, too. Just say "Hey Google, what should I be for Halloween?"
Maybe you'd prefer to boo-rowse aisles IRL without a crowd. We checked the most popular times on Google Maps to visit costume shops across the U.S. and found they're at their busiest on Saturday and Sunday around 2 p.m., and least busy before 2 p.m. on Monday and Tuesday.
But, beware! Last-minute shoppers might be in for a scare. Google Maps searches for costume stores in the U.S. peaked on Halloween day last year — nearly doubling from the week before, and nearly tripling from October 10th. So get your costume and accessory shopping done early for the best chance of finding what you're looking for.
For those interested in refreshments or snacks to follow all that trick-or-treating, you can see which Halloween drinks are being searched for by state. And of course, everyone has to know what their state prefers: candy corn or M&Ms?
What unlocks a haunted house? A spoo-key
Of course, Halloween isn't only about get-togethers and candy — some of us enjoy a little scare. Head over to the Google Maps guide to Halloween and check out Local Guide Kimbra Kasch's favorite spooky spots. And Kimbra should know: She grew up in a haunted house in Portland, Oregon!
Google Maps' guide also has plenty of other places to discover for the fall festivities, so be sure to take a look.