Stay on top of your money with Google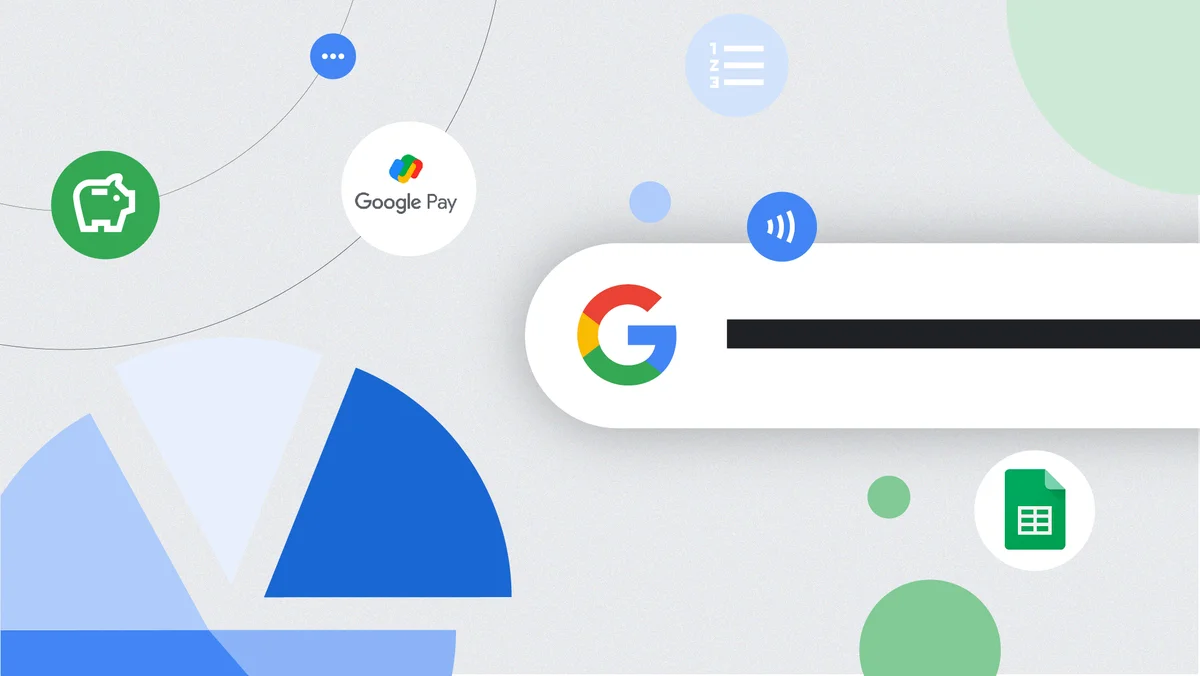 Staying on top of your finances can be tricky and confusing. With a ton of information available, it's tough to know where to start — or what information to trust — when it comes to managing your money and learning about finance.
People come to Google to ask questions about a wide range of financial topics, from budgeting, home ownership and unemployment benefits to digital currencies and investment trends. April marks Financial Literacy Month, so here are some quick and easy ways Google can help you take stock of your money.
Check the source
Search interest in "how to become a crypto millionaire" increased by 3,500% in the past year across the U.S. There's a lot of buzz about ways to make money and new investment options, and it can be difficult to decide what information is trustworthy. If you're looking into a new digital currency, searching for investment tips, or just want some peace of mind about financial topics, it's important to get information from a reliable source. With the About This Result feature on Google Search, you can quickly and easily learn about sources to get a sense of how they describe themselves, and how other people on the web describe them. You can also get additional context about the topic you're looking up, like top news coverage, to see what a wide range of sources have to say.
Balance your budget
In the last year, many of our top "how to" money questions on Search were asking how to do important life tasks — like eat healthy, plan a wedding or travel — on a budget. One of the best places to start is by looking at how much you're spending. Google Sheets can be a great tool for recording your monthly expenses, income and investments, and more to understand your financial footprint. You can start from scratch on a Sheet or use templates to do things like build your budget from the ground up, manage a financial to-do list and track your finances.
Take it one step further by using the Google Pay app to track your spending in real time. You can see your spending by category or business. For example, if you search for "food," you will see a list of all your transactions related to food. You can get even more specific, for example searching for "juice" or for a specific business like your favorite juice or smoothie bar. You can also quickly see which bills you have coming up and keep track of all your recurring subscriptions, to help you trim your expenses for that dream vacation. Google Pay also lets you pull receipts from your Gmail or Google Photos accounts, keeping all your finances organized in one place.
Do your home-owning homework
Home ownership is an important goal for many people across the U.S. In fact, search interest in "should I buy a house in 2022" increased by 1,800% in the US this past year. For people looking for mortgages, it's easy to find digestible and helpful information on this complex topic right on Search.
When you search for "mortgage process," you'll find easy-to-follow steps to help guide you, wherever you may be in the mortgage process. Our feature connects you to helpful news articles, industry definitions and terms and a calculator to help you understand what your monthly payments might be. This mortgage information is provided by the Consumer Financial Protection Bureau.
Understand your options
Across the country, many people have faced changes in their employment situation, and getting help isn't always easy. Information about unemployment benefits eligibility and other government services can be hard to understand, making it difficult to navigate the process and make informed decisions about your financial situation. When looking online for unemployment benefits, we have updated our search experience to make it easy to get information on eligibility, how to apply, and get locally relevant resources for your situation.